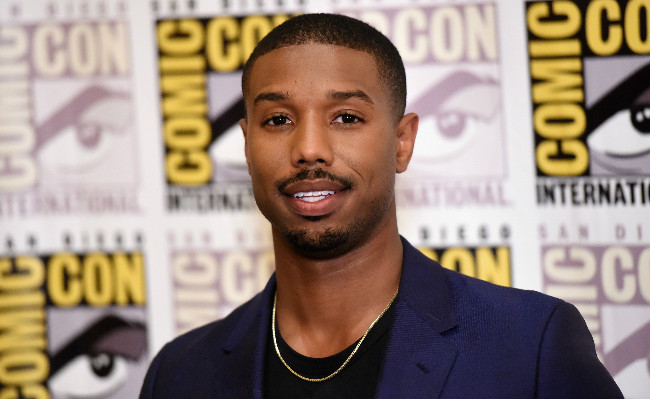 Fantastic Four director Josh Trank removed himself from the Star Wars equation earlier this year. It was roughly around that time that speculation began swirling around a possible Boba Fett origin story. However exciting the notion is, the spinoff was ultimately put on the back burner so Phil Lord and Chris Miller could focus on their own Star Wars Story following Han Solo instead.
This hasn't put the Boba Fett story out of Disney's sights completely, as the hunt is still on to replace Trank as the project's director. Simon Kinberg is the one developing the film and at one point, it's rumored that Straight Outta Compton director F. Gary Gray was being considered to helm the project. He has since signed on to direct the next Fast and Furious film, so the search continues. But one intriguing detail that has come from the development stage is that Michael B. Jordan may take the lead as everyone's favorite bounty hunter.
The news hit when The Wrap's own Jeff Sneider shared this rumor on the Movie Press podcast. Given the notion that this tidbit was dropped in a podcast as opposed to a press release lends to the general rumor aspect of the info. Still, since Sneider is the one sharing the insider tip — which was reported on over at Latino Review — there probably is a certain bit of truth to the detail.
Star Wars nerds may not like the fact that Jordan is being considered to play Boba Fett as his father, Jango Fett, was a mix of Maori, Scottish and Irish. And since Boba is a direct clone of his father, this lack of resemblance would probably be an issue for a lot of fans. Still, Jordan is a strong actor and would surely bring a compelling performance to the role. Until the casting announcement is officially dropped, let's all just get psyched by watching the actor get punch happy in next month's intense looking Rocky spinoff, Creed.
(Via /Film)