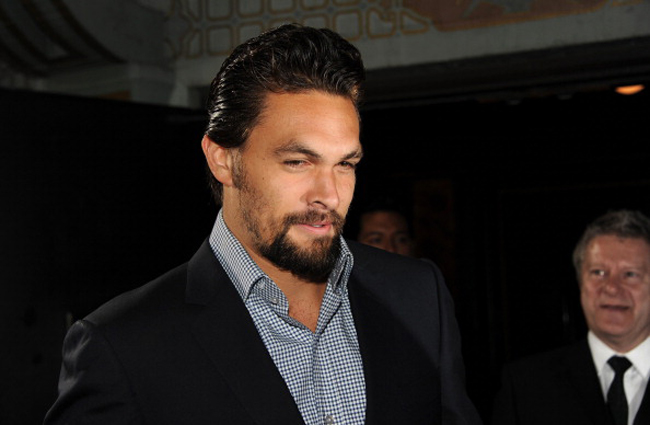 Earlier this week, we heard a rumor about how Jason Momoa's Aquaman and Ezra Miller's Flash will be referenced in Batman v Superman: Dawn of Justice. Now, one of the two sources of that rumor, Heroic Hollywood, is back with another Aquaman-related rumor regarding Suicide Squad.
In the past, we've heard a rumor that Amanda Waller has Aquaman's trident in her trophy case in Suicide Squad, and we've also heard rumors about King Shark — played by Raymond Olubowale in Suicide Squad — being the potential main villain in Aquaman. Heroic Hollywood now offers a follow-up rumor about how Aquaman got caught and how his trident was stolen:
Aquaman is being held prisoner by Amanda Waller and is being studied and tested on. […] He was captured after he fought a mutated shark who is being held in the same prison as he is. A mutated shark? It's referred to as the King of Sharks. Yes, folks… KING SHARK!
Oh, this King Shark?
I'm skeptical of all of these rumors, considering they hinge on Aquaman being kept in a tank. I find that hard to believe, being that he's Triton, and Zack Snyder himself called in to a Detroit radio show to point out Aquaman "could cut the flesh of Superman if they came in contact." What fish tank is gonna hold him? If it were Adrian Grenier's Aquaman, sure, but this is Khal Drogo we're talking about.
(Via Heroic Hollywood)