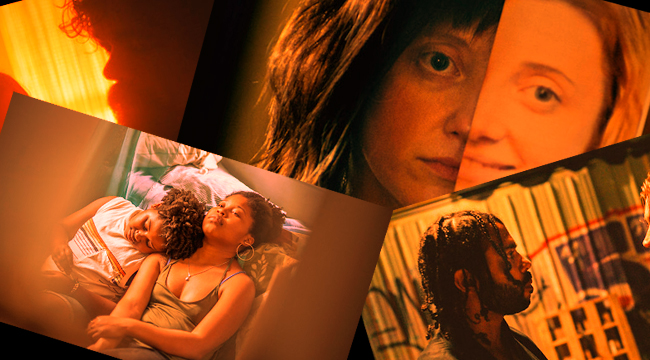 A fun thing to do (if your definition of "fun" coincides at all with "embarrassing") is to go back through prior "Sundance Film Festival previews" and look at "what I was looking forward to." It's such a crapshoot, really. Just based on descriptions alone, I hardly ever pick the movie we will still be talking about a year from now. Last year, the big movies out of Sundance were Call Me By Your Name, The Big Sick, and Get Out. (Though, Get Out was a secret screening not announced beforehand so there's no way anyone could have put that on a preview list.)
So, looking back, what was I looking forward to last year? Hey, not too bad, actually. I did get The Big Sick on there. Icarus wound up getting the Russian Olympic team banned from competition. And Mudbound and A Ghost Story are two of my favorite films of 2017. Okay, never mind, maybe I'm getting better at this! And this is all the more reason you should listen to me when I say that there's a good chance these next six movies will be the films we are still talking about in a year. (Also, hello, me in 2019 looking back at what I picked. I hope we all still are here in 2019. Anyway, welcome back to 2018. It sucks.)
My point is, the fun of Sundance is that we just have no idea. It's all up in the air. And that's why we go. It's fun. (Well, mostly. Altitude dehydration isn't "fun," but you get the gist.)
Nancy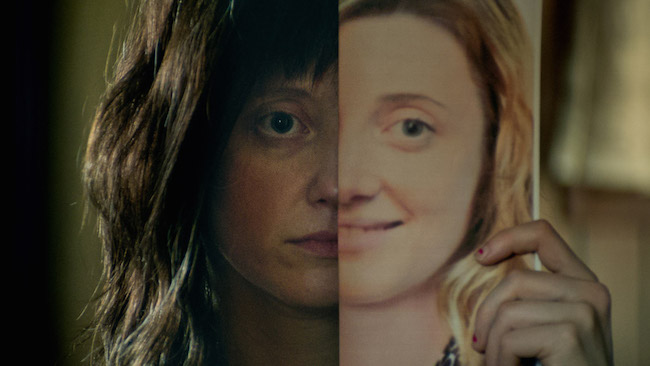 Andrea Riseborough (who is set for a pretty big year) plays the title character – a bit of a homebody who is known to create fake internet identities in an effort to spin some tall tales. Nancy starts to become more and more convinced that she's a missing child that had been kidnapped 30 years before – and as the film progresses, the line between reality and fantasy gets tougher and tougher to decipher. This is director Christina Choe's first feature-length film and it's already one of the most buzzed-about as we head towards the festival.
Juliet, Naked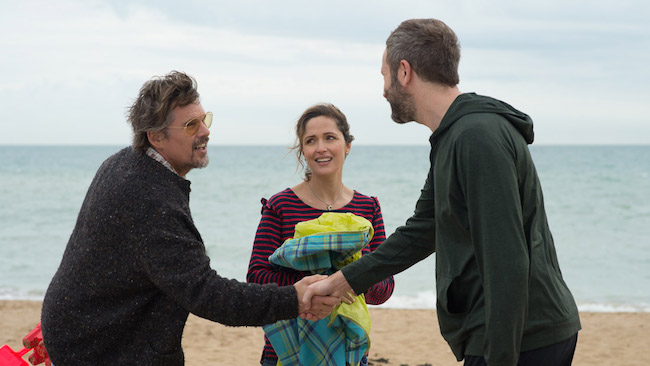 Well, this just sounds like a delight. Juliet, Naked is based on Nick Hornby's 2009 novel and directed by Jesse Peretz. Rose Byrne plays Annie, who is in a long-term relationship with Chris O'Dowd's Duncan, who is obsessed with rock hero Tucker Crowe (Ethan Hawke). When an acoustic demo version of Crowe's most critically acclaimed album surfaces, Duncan writes a glowing tribute. But Annie isn't as impressed and writes a rebuttal, leading to a whole host of conflict. I just kind of can't wait to watch Ethan Hawke play an aging '90s rock star.
Blindspotting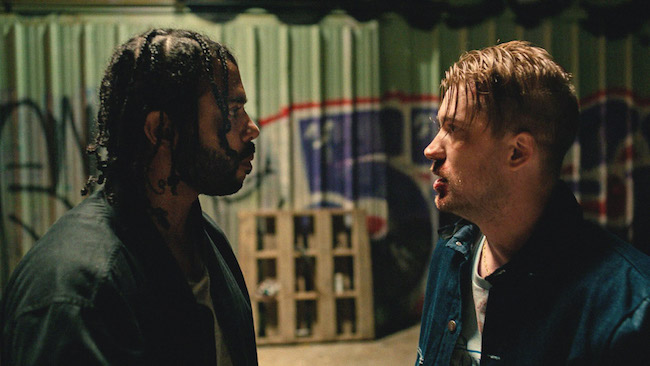 Opening night at Sundance used to be bad news. People would see the opening night movie because nothing else was really playing against it, but it was sort of a known thing that the chances of it being a player were very low. That changed when Whiplash opened the festival in 2014 (I still remember how shocked everyone was after, "Wait, am I crazy or was that fantastic?") and went on to win Sundance's Grand Jury Prize and get nominated for a Best Picture Oscar. This year, this now–coveted spot goes to Blindspotting. First-time feature director Carlos López Estrada brings a tale of a man on his last day of probation and a best friend who always seems to get the two of them in trouble. Hopes are very high for Blindspotting.
I Think We're Alone Now
Director Reed Morano won an Emmy for The Handmaid's Tale and now she has her first film at Sundance as a director. (She's had quite a few as a cinematographer.) Peter Dinklage thinks he's the sole survivor of human extinction and seems pretty okay with it. He later meets Elle Fanning's Grace, which throws off his entire daily routine – and worse yet, it appears she wants to stick around. This sounds weird, which also makes it sound interesting. (Though, I maybe used to like "end of the world" movies a little more when it didn't seem quite as plausible, so let's just wait and see how this one feels after.)

The Catcher Was a Spy
Honestly, I haven't heard much about this film, but the subject matter has always been fascinating. Over the course of 15 seasons, Moe Berg played for five Major League teams (Cleveland twice) in what could be described as a "serviceable" career. But what's much more interesting is that Berg (who spoke nine languages) served as a spy tasked with making sure Germany didn't get an atomic bomb. Paul Rudd (who isn't quite Berg's 6"1' frame, but, hey, it's Paul Rudd) plays the ballplayer turned spy as director Ben Lewin returns to Sundance for the first time since The Sessions played the festival in 2012.
Night Comes On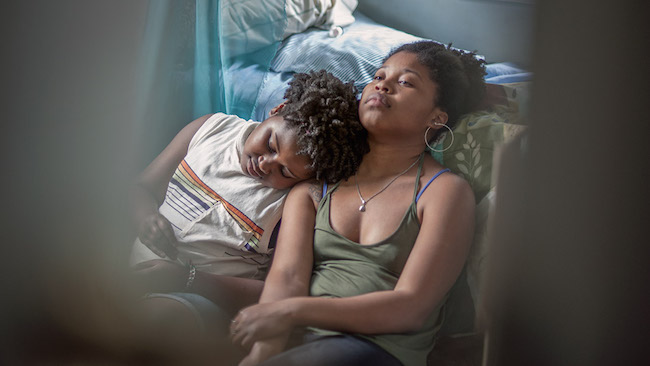 In the weeks leading up to Sundance, someone like me will get inundated with emails from publicists. To the point it's impossible to keep up. A lot of these emails are something along the lines of, "Will you put all of our movies in your preview piece?" On one occasion, I finally broke down and said, "sure," but I told the publicist I couldn't include them all (she was representing a lot of movies that looked good) and to just tell me which one she was personally highest on. This was the movie. I'm telling this story because I'm glad she pointed this one out because it wasn't on my radar and it looks pretty great. This is director Jordana Spiro's (she's a cast member on Ozark) debut feature film, which tells the story of Angel, who just got out of juvenile detention. With not much left to her name, her plan is to rescue her sister from foster care, then get a gun and kill her father, who is responsible for the death of her mother. Sundance is a weird thing: it's hard enough just to get a movie in, but then it has to fight against everything else and it's surprisingly easy for a movie to get into a huge festival like this and, still, somehow is hardly seen. Let's hope that doesn't happen here.
You can contact Mike Ryan directly on Twitter.