It would seem that Susan Sarandon caused quite a stir at Saturday's SAG Awards. The 69-year-old actress is clearly a Seinfeld fan and decided that a bra/jacket combo was good enough to wear out to the awards show.
It was a daring move, especially since Sarandon was set to introduce the in memoriam segment of the awards, sharing some wonderful words about her dear friend David Bowie — and apparently sharing a lot else too. But the thing about Sarandon's choice here is that it doesn't really matter. She's not breaking any laws and she pulled the look off nicely.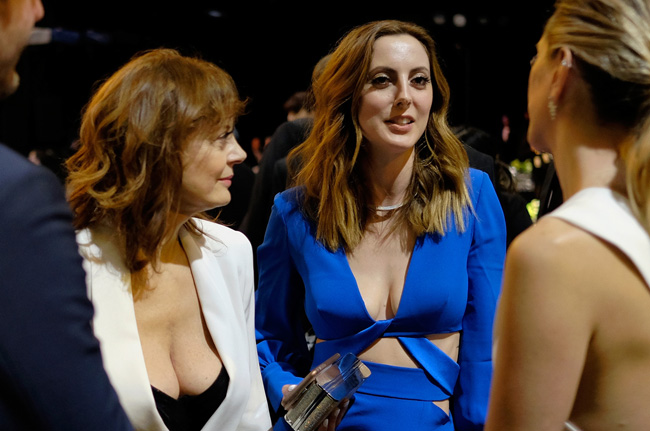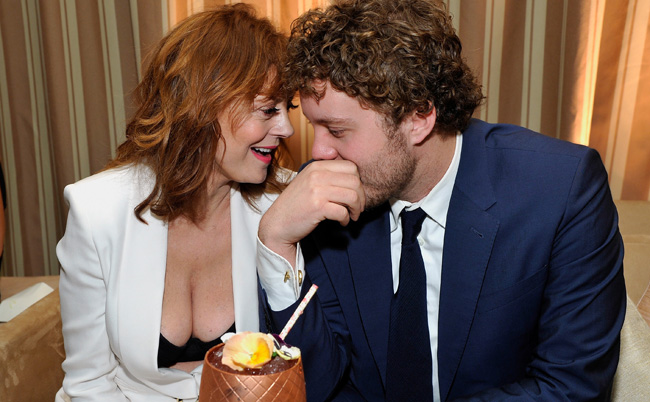 Even Kate Winslet felt the need to get in on the action and touch Sarandon's heart. It was quite the sensation.
But like we hinted at above, not everybody was a fan. Piers Morgan likely led the pack with his tweet that essentially sounds like it was typed from the balcony while wearing a powdered wig.
Folks did come to her defense, though, and took the opportunity to knock Morgan down a few pegs.
But there were plenty of other surprised and negative reponses, particularly given the segment Sarandon would be hosting.
The bulk of people online were positive — or at least playful — with their comments. Doug Benson could go either way, but given that it is Doug Benson, you'd have to think he's not too upset.
And even today, some folks are still focused on Sarandon's clothing choices.
Sarandon likely isn't worried about any response. You don't just choose to do that type of outfit without feeling comfortable in yourself and damning the rest of the world. We should just point out that she isn't the first to do it. She should tip her hat.
(Via US Weekly / Refinery 29 / E News)