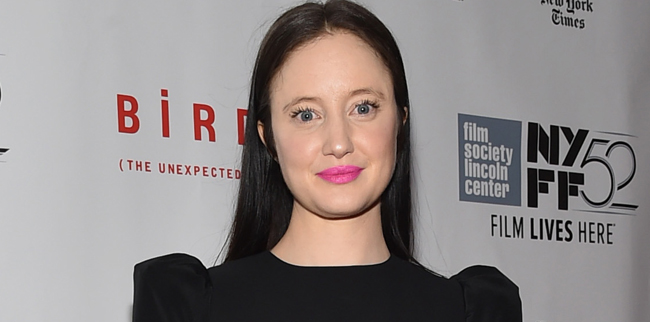 Last time we checked in with Corin Hardy's reboot of The Crow, Boardwalk Empire's Jack Huston was tapped to star as Eric Draven. It looks like the production is moving along nicely as Deadline is reporting Andrea Riseborough is in talks to play the villain in the film:
Riseborough would play Top Dollar, who in the novel and the original movie was the baddest of the bad guys — yes, a guy — in the story of Draven, who comes back from the dead to avenge his girlfriend's death after both were killed in a deadly attack. The evil is part of a larger syndicate led by Top Dollar, who was played by Michael Wincott in '94.
To be clear, Wincott's Top Dollar was already a powerful mob boss, but in the original James O'Barr comic, the character was introduced as just a low-level drug dealer. Also worth noting is John Pyper-Ferguson's turn as the villain in 1998's short-lived TV series The Crow: Stairway to Heaven.
Whatever the case, this new casting detail adds some interesting possibilities for the upcoming remake. Andrea Riseborough has recently been seen in films like Oblivion and Birdman and is definitely an intriguing choice for the role.
(Via Deadline)