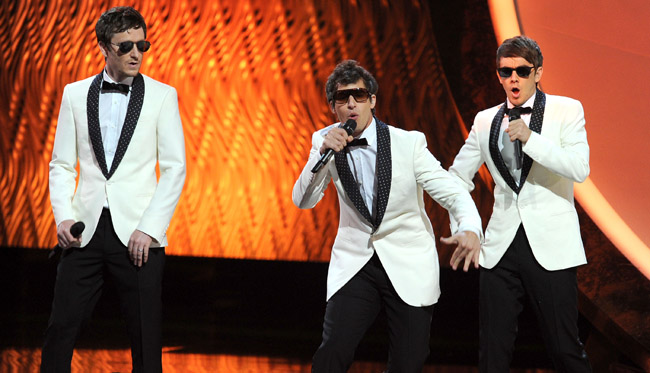 The super secret Lonely Island movie is already in production, ready to tear cheesy music documentaries to shreds with catch parody tunes and Tim Meadows. The Judd Apatow-produced comedy has been kept under wraps up until now, and Universal has announced a firm release date for the film next summer. Deadline provides some of the details, including a bit about the plot of the film:
Universal said today that the music-based comedy produced by Judd Apatow, which had been referred to as Conner4real, will open wide on June 3, 2016. Directed by Schaffer and Taccone, the film toplines Samberg as a rapper whose album bombs and leaves him with little career choice other than to re-form his old boy band. Tim Meadows also stars as his overworked but constantly upbeat manager.
Will this film be a hit? Probably guaranteed at this point. I know I made a remark about Samberg's typical stuff, but that's just my view. I did still buy the first Lonely Island album, and I quite enjoy "Ras Trent." I only hope this is as good or better than Hot Rod.
(Via Deadline)