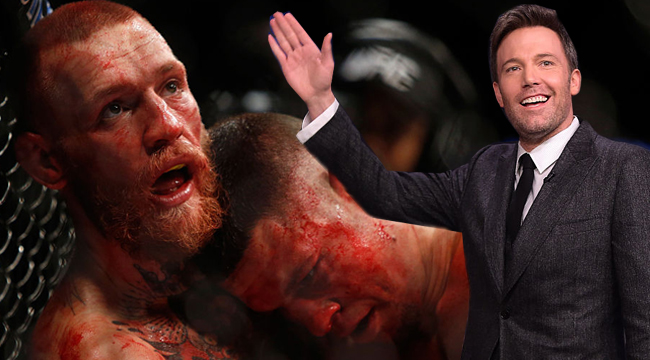 Things sure have changed since John McCain called the UFC "human cockfighting" and it was banned from PPV. It's crazy to think that was only fifteen years ago, now the UFC is consistently breaking gate and PPV records while being broadcast on FOX in a mainstream timeslot while selling out Madison Square Garden. What a time to be alive and a fight fan.
We all knew the UFC was getting big, but only a few people ever believed it was $4.2 billion big. That's how much the UFC sold for over the summer to WME-IMG, the talent agency run by Ari Emanuel, the guy who Ari from Entourage is based on. These new owners are dipping into their clientele to bring on celebrity investors for a small ownership stake of the UFC. The report states that 23 A-listers are involved, including Venus and Serena Williams, Jimmy Kimmel, Tom Brady, Sylvester Stallone and Tyler Perry.
According to The Wall Street Journal, Emanuel, co-chief executive of WME-IMG and one of the new owners of the UFC, found his investors the old-fashioned way — he just approached the fans he represented. "They would always ask for tickets," he said.
And so, now we have Conan O'Brien, part owner of the UFC.
Of course, Conan has his reasons — he wants to fight.
Conspiracy theory alert: Conor McGregor doesn't have the lightweight belt. He's fighting Eddie Alvarez for it in November. Maybe the new owner is going to pull some strings for his Irish brethren so he gets the win, hmmmmm?
MMA sure has gotten weird, eh?
(Via The Wall Street Journal)