Universal's reboot of their classic monsters might take an interesting turn. Apparently, there is more than one possible option for The Mummy, which is being directed by Alex Kurtzman, and it's all about who will play the titular monster — one story has a male monster and the other has a female. And why not? You think all those female mummies are just gonna lay there catching up on beauty sleep? Lady pharoahs have unfinished business too, you know.
While there are no additional details about the plot of either of those two scripts, which were written by Jon Spaihts, the reboot is going to take place in the present and give the mummy — whomever he or she is — a "unique backstory." And it sounds like it will all depend on who has the best audition, without regard to gender. That casting is supposed to take place within the next couple of months, so we'll know pretty soon if The Mummy is going to be someone's mummy. And that is a joke you knew was coming, so don't roll your eyes and let the flies hiding in your dusty skull fly out.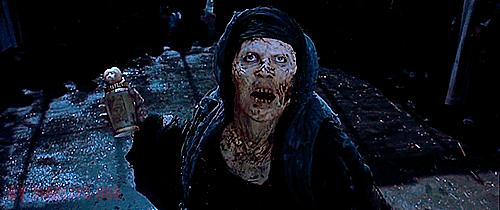 The new version of The Mummy is part of a big plan to reboot Universal's classic monsters, like Dracula, The Invisible Man, Frankenstein, and The Bride of Frankenstein and join them all together in an intertwined monster universe. The Mummy is the first in the lineup and scheduled for a March 24, 2017 release date.
Source: The Hollywood Reporter