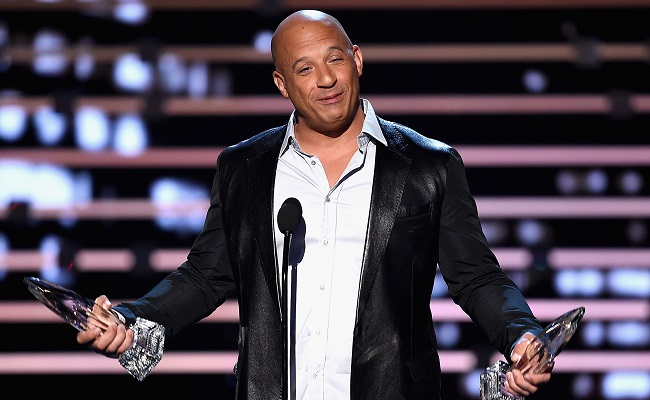 Throughout the press run for Furious 7, Vin Diesel repeatedly boarded the hype train for the highly successful film's inevitable sequel, Furious 8. Among other things, he blurted out the film's release date, teased its New York setting, hinted that he might direct the franchise's eighth installment himself, and praised F. Gary Gray when he was announced as the director instead. Thanks to Dwayne "The Rock" Johnson, fans already know that Furious 8 will be filming later this year. So, what's left for Diesel to do, other than go and actually make the movie?
How about drop release dates for its supposed sequels, Furious 9 and Furious 10? Don't believe me? Then check out Diesel's Instagram post from late Tuesday night below.
If Diesel is correct, then Furious 9 will drop two years after Furious 8 on April 19, 2019. Two years later, Furious 10 will hit theaters on April 2, 2021.
According to Deadline, Diesel has long suggested that Furious 8 was meant to be the first part of a trilogy that would conclude the series. Why? To honor the memory of the late Paul Walker, of course. Considering the massive amounts of money the franchise has earned at the global box office, however, the final three Fast & Furious films will also contribute to little Pauline Diesel's college fund.
Universal Pictures has yet to confirm the additional release dates posted by Diesel.
(Via Deadline)