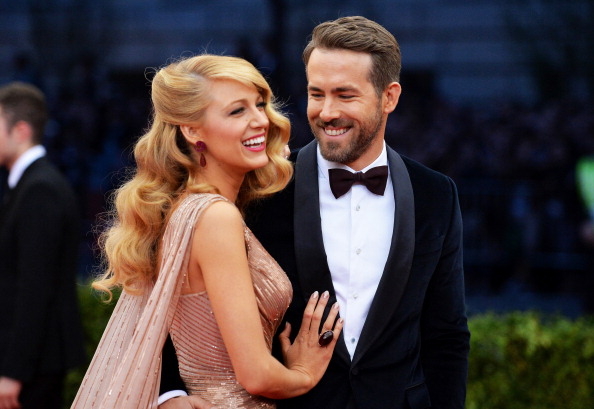 We recently learned Blake Lively gave birth to a healthy child, even though she and husband Ryan Reynolds have kept pretty hush-hush about the whole thing. Rumors are claiming that the child is a girl, but that is all the public knows about the kid so far. What we do know is Lively pulled a fast one on her Sisterhood of the Traveling Pants co-star and friend, Amber Tamblyn. Lively invited Tamblyn over to check out some new "wallpaper," or so Tamblyn was led to believe. From People:
"I went up there and I didn't know, everybody knew but me, and she does that s— to me," Tamblyn jokes of Lively. "She was texting me about wallpaper, she was like, 'You gotta come see my new wallpaper,' and I went up there, and there was her baby."
She fell for the old "come look at my new wallpaper but really I am showing you the child I gave birth to" trick. Man, we've all been there a couple dozen times in our lives, am I right? Tamblyn went on to mention what amazing parents Ryan and Blake would be and how she couldn't be more excited for them.
But if you know anything about Amber Tamblyn, you know a revenge prank is coming, and it'll be epic.
(Via People)