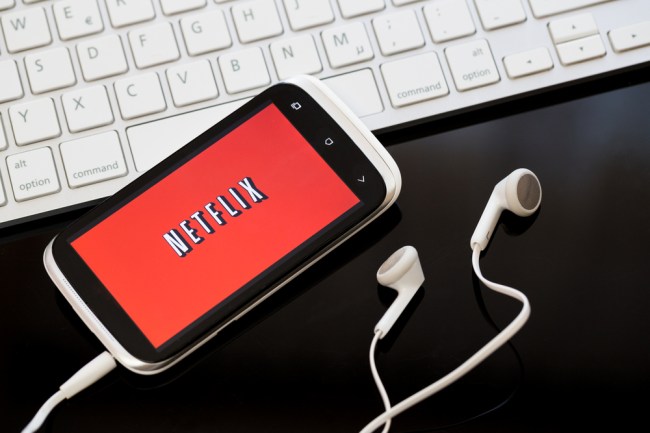 Dave Attell is one of my favorite comedians, so to see his new special getting the Netflix streaming treatment brings joy to my soul. I also can't wait to see Lost Soul: The Doomed Journey of Richard Stanley's Island of Dr. Moreau just to see what a mess Marlon Brando was on the set of that film (he wore a bucket on his head for some odd reason). There's more goodies to check out this July, so without further ado, here's what's coming to Netflix next month…
The Wrecking Crew (July 30)
Earlier this year, Uproxx featured a story on the making of this documentary that follows the Wrecking Crew, studio musicians who dominated the pop charts in the '60s. Now, you can see the doc itself; it's a fascinating look into the musical culture of that era.
Chris Tucker Live (July 10)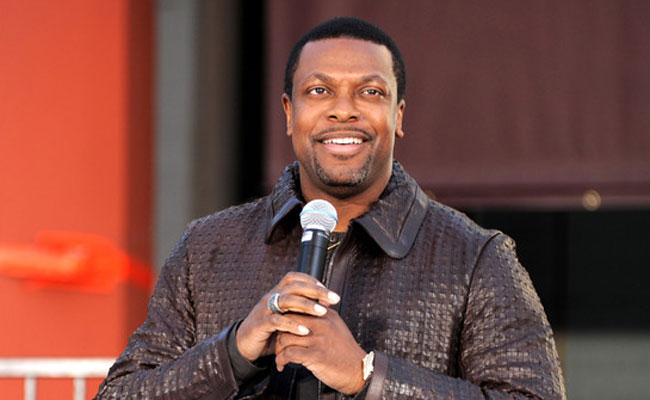 For the first time ever, Chris Tucker is getting his own stand-up special, and it's about time. If you've ever seen Tucker on Def Comedy Jam, you may know what to expect. Filmed in Tucker's hometown of Atlanta, you can bet that hilarity will ensue with the actor-comedian finally taking center stage.
Wet Hot American Summer: First Day of Camp (July 31)
Wet Hot American Summer is a comedy classic, and this prequel series — eight episodes in all — will document the first day of Camp Firewood's 1981 season. Elizabeth Banks, Michael Ian Black, Bradley Cooper, Judah Friedlander, Janeane Garofalo, Joe Lo Truglio, Ken Marino, Christopher Meloni, Marguerite Moreau, Zak Orth, Amy Poehler, David Hyde Pierce, Paul Rudd and more star in this Netflix original, so make some binge-watching time for this one.
Here are the rest of the titles coming to Netflix streaming this July…
Avail 7/1/15
Alive (1993)
An Honest Liar (2014)
Bad Hair Day (2015)
Bionicle: The Legend Reborn (2009)
Bulworth (1998)
Dave Attell: Road Work
Death in Paradise: Season 3
Grandma's Boy (2006)
Hostage (2005)
Invizimals: The Alliance Files
La Reina del Sur
Octonauts: Season 3
Piglet's Big Movie (2003)
El Señor de los Cielos: Seasons 1-­2
Saw V (2008)
Set Fire to the Stars (2014)
Shooting Fish (1997)
The Secret of Roan Inish (1994)
Underworld: Evolution (2006)
Velvet: Season 2
Avail 7/3/15
Knights of Sidonia: Season 2
Avail 7/4/15
Faults (2014)
Hell on Wheels: Season 4
White Collar: Season 6
Avail 7/7/15
Monster High: Scaris, City of Frights (2013)
Witches of East End: Season 2
Avail 7/9/15
Monsters: The Dark Continent (2014)
Serena (2014)
Avail 7/10/25
Violetta: Seasons 1­-2
Avail 7/14/15
Bad Ink: Season 1
Bible Secrets Revealed: Season 1
Creep (2014)
Goodbye to All That (2014)
Lost Soul: The Doomed Journey of Richard Stanley's Island of Dr. Moreau (2014)
Preachers' Daughters: Season 2
Storage Wars: Texas: Season 1
The Killer Speaks: Season 2
Avail 7/15/15
Da Sweet Blood of Jesus (2014)
H20 Mermaid Adventures (5 new episodes)
Penguins of Madagascar (2014)
The Physician (2014)
Avail 7/16/15
Changeling (2008)
Avail 7/17/15
BoJack Horseman: Season 2
The Human Experiment (2013)
Tig (2015)
Avail 7/18/15
Glee: Season 6
Java Heat (2013)
Avail 7/23/15
Teacher of the Year (2014)
Avail 7/25/15
The Guest (2014)
Avail 7/28/15
Comet (2014)
Marvel's Hulk and the Agents of S.M.A.S.H.: Season 2
Avail 7/30/15
Almost Mercy (2015)
My Little Pony: Friendship Is Magic: Season 5
Avail 7/31/15
Turbo Fast: Season 2