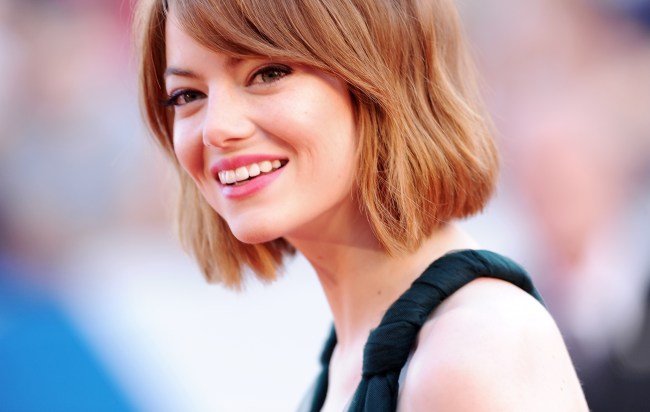 Paul Feig's Ghostbusters seems to have just started filming in Boston, so it's perhaps great timing that the Wall Street Journal asked Emma Stone, "Hey, weren't you supposed to be in that thing?"
The question was buried in a very long interview, but we're just here for the Ghostbustin' chat. Here's how Emma Stone explained why bustin' didn't make her feel good:
"The script was really funny. It just didn't feel like the right time for me. A franchise is a big commitment — it's a whole thing. I think maybe I need a minute before I dive back into that water."
It's hard to believe (correction: totally easy to believe) she would be wary of franchises after The Amazing Spider-Man. So, what will she be filming instead of Ghostbusters? La La Land, director Damien Chazelle's follow-up to Whiplash. Which is a fair trade off, and probably a much better career move than, for example, playing a half-Asian/half-Hawaiian woman while being very, very white. That's really not my tempo.
(Via Screen Rant and WSJ)