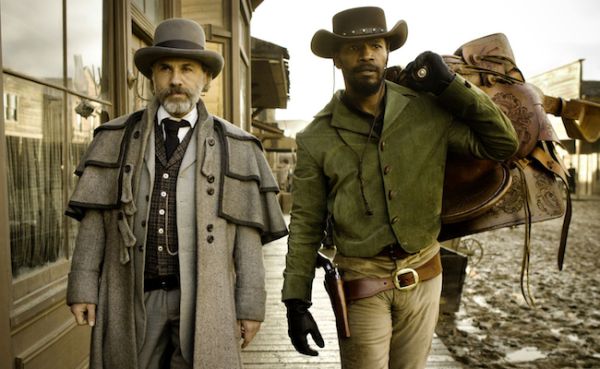 The Weinstein Company
Will Smith is no stranger to turning down lead roles in major blockbusters, including Neo from The Matrix and Superman, and 2012's Django Unchained was the most recent in a string of big refusals for the Fresh Prince. In the latest Hollywood Reporter Actor's Roundtable, Smith revealed the real reason why he stepped away from Quentin Tarantino's revenge Western.
What was that reason? He thought the story was too violent and didn't focus enough on the love story between Django and his wife Broomhilda. Smith and Tarantino parted ways after they couldn't come to an agreement, and the actor explains the situation to the roundtable as such:
"I wanted to make that movie so badly, but I felt the only way was, it had to be a love story, not a vengeance story. I don't believe in violence as the reaction to violence. So when I'm looking at that, it's like: "No, no, no. It has to be for love." We can't look at what happens in Paris [the terrorist attacks] and want to f— somebody up for that. Violence begets violence. So I just couldn't connect to violence being the answer. Love had to be the answer."
While Smith's request would've radically changed Django Unchained from the film that we are all familiar with today, it does highlight one of the film's few lacking spots. The relationship between the slave and his love is only minimally established, and none of Broomhilda's few lines are shared with Django. In a film as ridiculously entertaining as this one, with its sharp performances and many memorable scenes, it's a shortcoming that can be easily overlooked but nevertheless holds it back from being as transcendent as Tarantino's near-perfect first three films.
(Via The Hollywood Reporter)
Now Watch: Mark Your Calendar: Netflix Series To Watch Over The Next Year