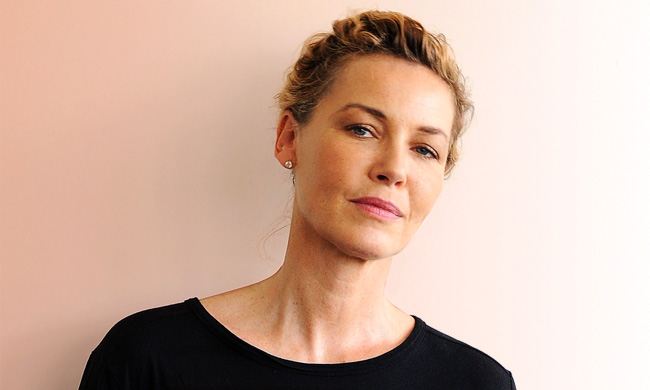 We finally know who's going to be playing the titular heroine's mother in the Wonder Woman film. For months now, rumors have been swirling about who might play Queen Hippolyta, the mother and creator (depending on which origin story you prefer) of Wonder Woman, and ruler of the Amazons. Nicole Kidman was apparently the front-runner for the role, but she had to drop out of the race due to scheduling conflicts. Since then, many had assumed actress Robin Wright would be portraying Hippolyta, but rumors suggest she is playing Wonder Woman's aunt, Antiope.
With Kidman and Wright out of the way, new information indicates that the Amazon matriarch will be played by Connie Nielsen. While she's had a long and varied acting career, you'll most likely remember her as Joaquin Phoenix's sister in Gladiator, so we know she can rock those classic, flowy robes. More recently, she's focused more on television with recurring roles on The Following and The Good Wife.
With the casting of Nielsen, the Wonder Woman lineup is pretty much complete. In addition to Gal Gadot and Chris Pine as Wonder Woman and Steve Trevor, respectively, the upcoming DC Comics/Warner Bros. movie features Nielsen, Wright, David Thewlis, Ewen Bremner, Danny Huston and Lucy Davis.
Wonder Woman is set to lasso audiences June 23, 2017.
(Via Empire)