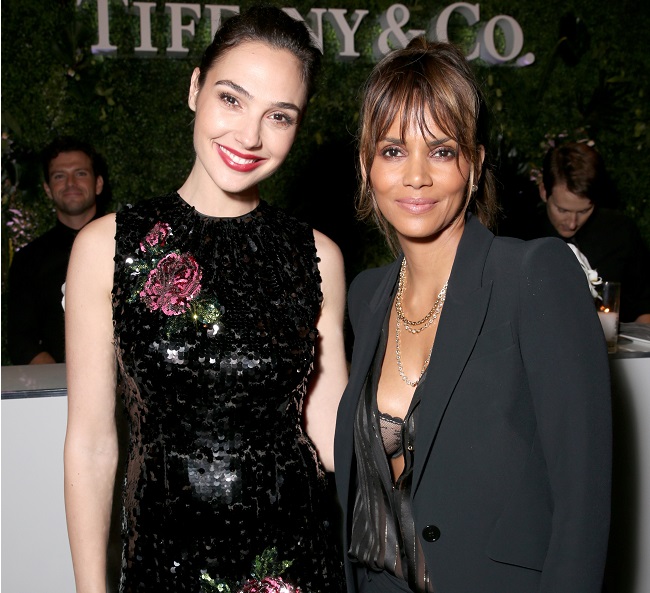 Wonder Woman opens June 2nd, 2017, and its star, Gal Gadot, is going to look just a little bit different during the promotional tour, as she'll likely still be in her third trimester with her second child. The former combat trainer for the Israeli army shared the news on Instagram, posing with her husband, Yaron Versano.
Gadot and Versano married in 2008 and had their first child in 2011.
In other awesome Wonder Woman news, Gal Gadot once again addressed the confirmation of her character's bisexuality. On talk show "Good Night With Guy Pines" in Israel, Gadot even suggested a potential girlfriend on her wishlist for Wonder Woman 2. You can watch the video here, but it's in Hebrew. Batman News provides a translation:
"I saw her the other day, Halle Berry. She's so beautiful. Wow! She's gorgeous! So… yeah, I could do it with her."
That last bit could be construed multiple ways, all of them wonderful.
Gadot and Berry met at the opening of a Tiffany & Co. in Beverly Hills last month. Although we don't think Warner will ever bring back Catwoman for Wonder Woman 2: You Will Definitely Watch This Even If There's A Basketball Scene, we can always wonder what could have been if Catwoman had been the breakout hit of the Summer of 2004, spawning sequels and crossovers and kicking off the DC Extended Universe.
(Via Bleeding Cool and Batman News)