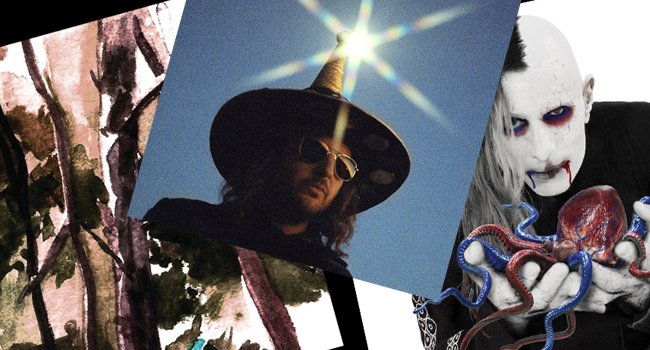 Despite reports to the contrary, the rock genre is not only not on its last legs in 2018, it's thriving quite nicely. Are there artists dominating the charts in a Drake-like fashion this year? No, and it doesn't seem like there will be anytime soon. That being said, the slate of new and amazing music being released on a monthly basis for those who love a fuzzed-out guitars has been downright impressive.
April was an especially fruitful month for rock fans looking for something new to listen to, stacked as it was with long-awaited releases from titanic, genre-defining bands, ambitious next steps from some adored indie groups, and some amazing statements from several bands on the come-up. While some of these albums haven't garnered the wider exposure they may have otherwise deserve, here, collected are the 10 best new rock albums that dropped in April 2018.
A Perfect Circle — Eat The Elephant
While everyone has been relentless asking Maynard James Keenan across the last decade when he'd get around to delivering the next Tool album, the singer decided to swerve and offer up A Perfect Circle's latest first. Eat The Elephant ends an astoundingly long 14-year gap between albums for the band, and they return a little bit older, a little bit wiser, but lacking nothing for angst, anger or intrigue. This is especially true on the ripping single "Disillusioned" or the album's closing off-kilter piano ballad "Get The Lead Out." As Maynard told me recently, "We're not going to be able to recreate that and we would be sad fuckers if we did… you're trying to relive your past that's just fucking pathetic."
Forth Wanderers — Forth Wanderers
Forth Wanderers are a New Jersey-based group that made their mark early on with a string of well-received Bandcamp releases, that garnered praise from the likes of Lorde all the way back in 2014. Four years later, the group have delivered their sophomore record, and first under a deal with Sub Pop. The music on Forth Wanderers is bright, shiny, effervescent, but the content on songs like "Nevermine" and especially "Not For Me," are as real and raw as it gets, relaying the confusion and inner-turmoil that defines the adolescent experience. "I can't feel the earth beneath my feet / Flowers bloom but not for me," Ava Trilling sings through the chorus of the latter track.
Hinds — I Don't Run
Sometimes the best strategy is to strike while the iron is hot. That seems to be the way Spanish rock group Hinds feels anyway. Just about two years after releasing their fantastic debut album Leave Me Alone, Hinds have returned with the equally tremendous I Don't Run. The overall aesthetic leans garage rock, with a charming, lo-fi vibe that permeates much of the production. The push and pull between singer-guitarists Ana Perrote and Carlotta Cosials remains the heart of what the group does, and is never more present or expressive than on the slightly melancholic, sun-kissed single "Soberland."
Hop Along –- Bark Your Head Off, Dog
Over the last five years or so, Philadelphia, Pennsylvania has held sway as the center of exciting new rock music in America. The list of bands from Kurt Vile, Strand Of Oaks, Waxahatchee, and the War On Drugs who have emanated from the "City Of Brotherly" love and delivered mind-blowing works of staggering rock excellence is incredible. Add to that list Hop Along. The band turned heads for the first time back in 2015 with Painted Shut and three years later have shown they were no flash in the pan, with the equally eye-popping Bark Your Head Off, Dog. The Frances Quinlan-led group has the whole loud-quiet-loud formula nailed down, and deploys it to sensational effect on expansive songs like "Look Of Love" and "What The Writer Meant."
King Tuff -– The Other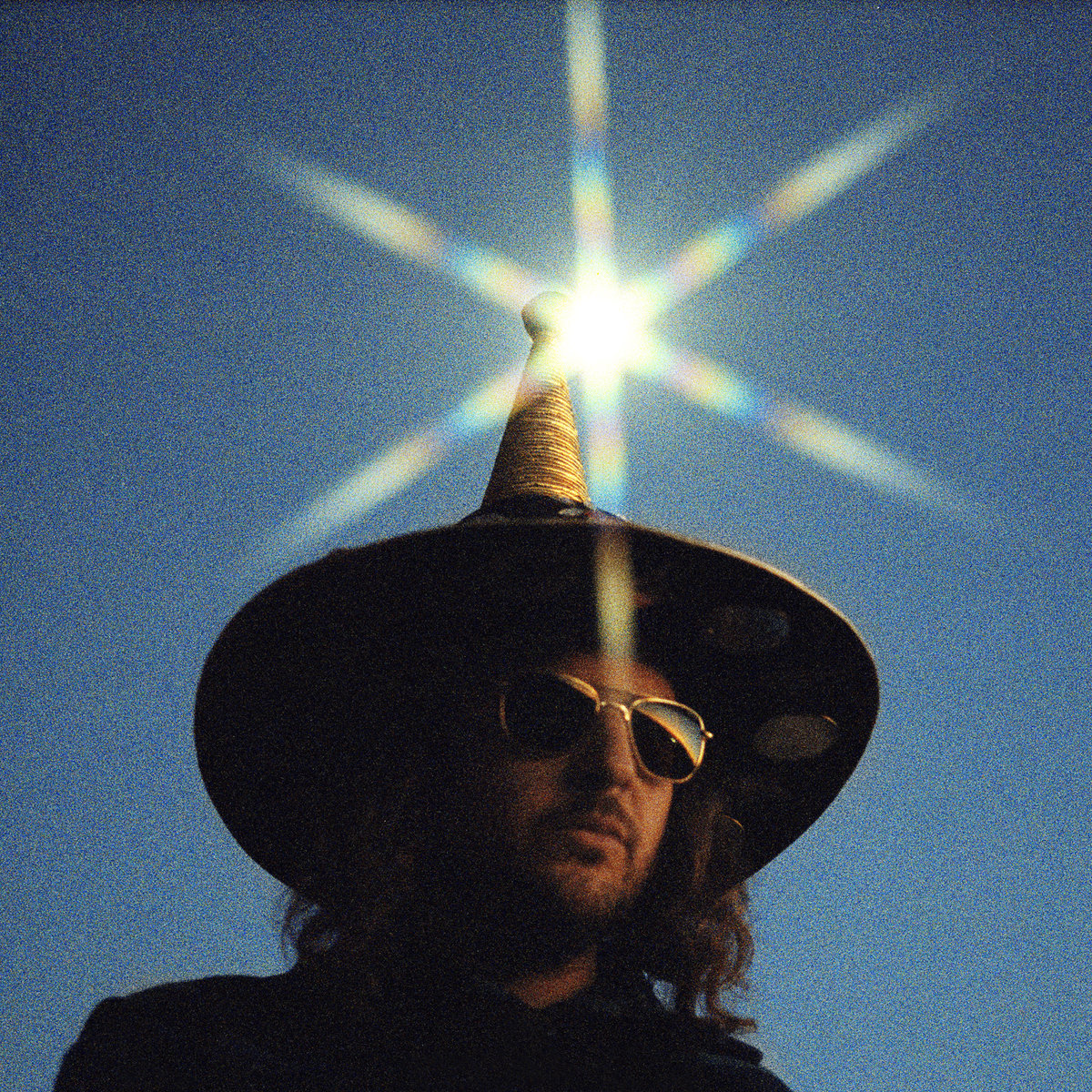 If you're looking for a decent description of what King Tuff's new album The Other sounds like, I would avoid asking the man himself. "That's an impossible question for me," he recently told Uproxx's Derrick Rossignol. "I don't know how to describe it; How the f-ck do I describe f-ckin' music?" A few adjectives that spring to my mind? Trippy. Funky. Mind-expanding. Cosmic. Ethereal. "Psycho Star" might actually be the best song he's written to date, while "Ultraviolet" is begging to be blasted at high volume while screaming down the highway.
Neil Young — Roxy: Tonight's The Night Live
Neil Young has spent the last few years mixing some truly weird new music with the band Promise Of The Real alongside some absolutely stunning archival releases as part of his ongoing Archives project, like last year's sparse, acoustic album Hitchhiker. The latest from the latter category is a live album composed of performance he turned in on the opening nights of the famed Roxy club on the Sunset Strip in Hollywood back in 1973. Backed by the same group that helped him record his seminal album Tonight's The Night — The Santa Monica Flyers — Young lets loose with a tequila-drenched spectacle the likes of which may never be forgotten. Performances of the mournful "Albuquerque" and "Tired Eyes" may even surpass the quality and emotional heft of their official recorded versions.
Sleep –- The Sciences
If you thought A Perfect Circle was going to run away with the prize this month for "Longest Duration Between Album Drops" you've got another thing coming. After waiting almost two decades for Sleep to deliver the follow-up to their 1999 classic record Dopesmoker, fans were given a special surprise this 4/20 — naturally — when the stoner rock legends finally delivered a brand new collection of songs. Titled The Sciences, Sleeps latest is brimming with all the hallmarks that made them cult legends in the first place: Sludgy, doom-laden guitar riffs, intricate, cymbal-laden drum fills, and impenetrably weird, thought-provoking lyrics.
Speedy Ortiz –- Twerp Verse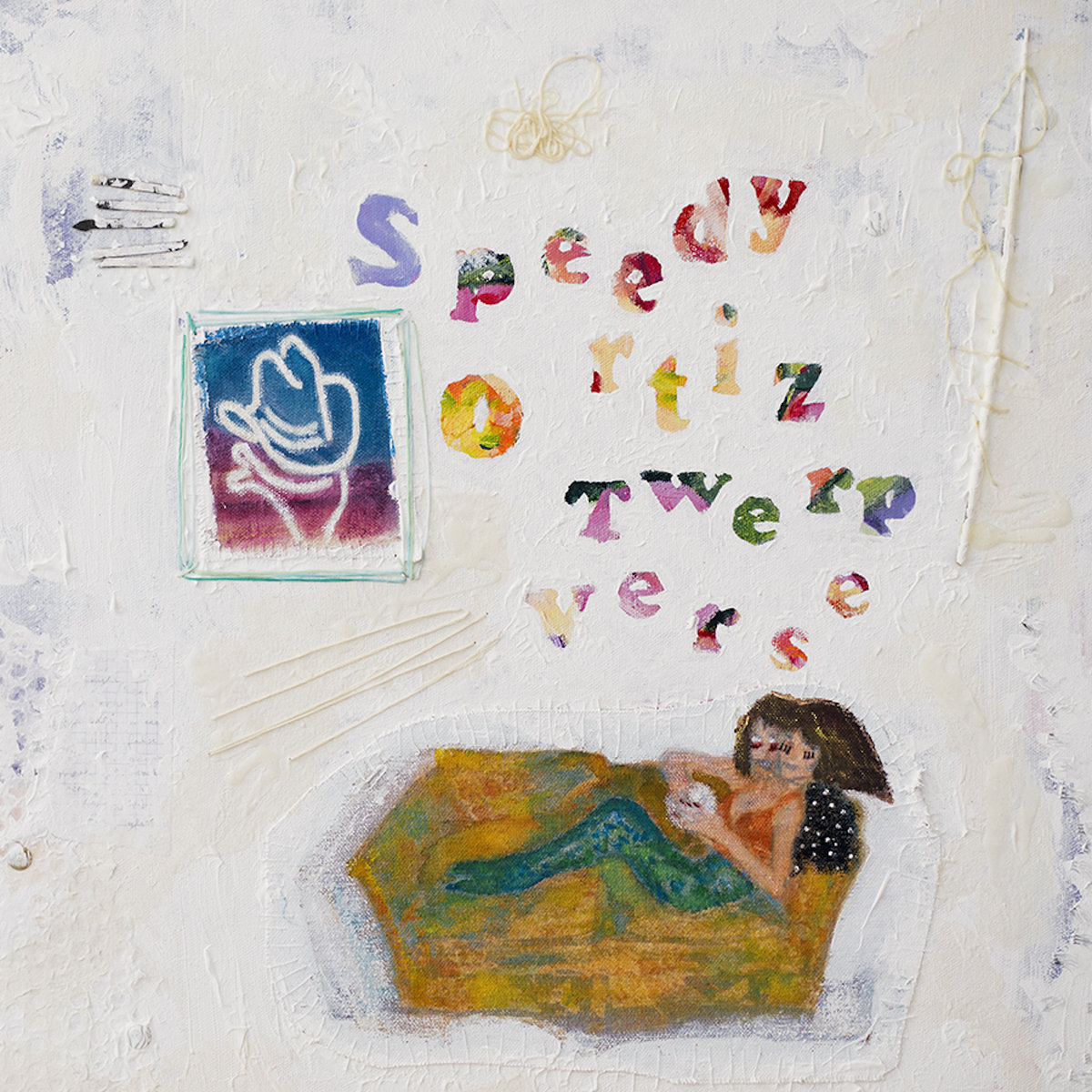 Twerp Verse is the third album from indie rockers Speedy Ortiz and finds the Sadie Dupuis-led outfit regaining the spark and intrigue that made people first take notice with their full-length debut Major Arcana five years ago. Filled with incredible hooks and thought-provoking, self-aware observations like, "I'm blessed with perfect pitch / I waste it on songs that you never even heard of," Twerp Verse is a record that is as hilariously acerbic as it is emotionally engaging. "Lean In When I Suffer" might be the gem of the album wherein Dupuis relates a series of full-blown panic attacks induced by an apathetic partner who she realizes isn't worthy of her time in the first place.
Unknown Mortal Orchestra –- Sex & Food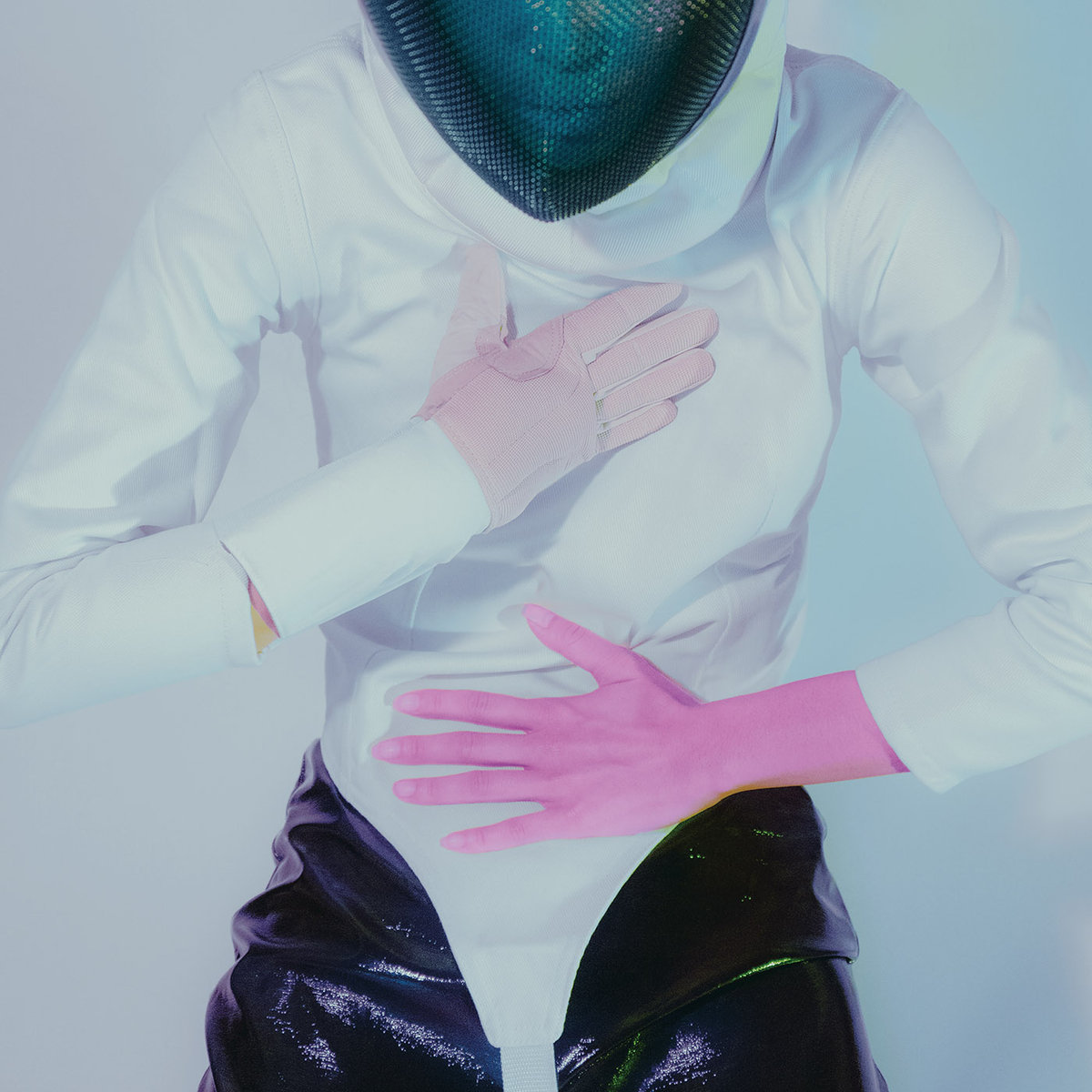 The last time Unknown Mortal Orchestra debuted a new album, 2015's Multi-Love, the music was overshadowed by salacious reports about frontman Ruban Nielson's romantic life as listeners dug in for clues through that suite of songs. "It kind of steals the record away from people in a way when I tell them too much about the details of my life and stuff like that," he told me recently. For Sex & Food, Nielson decided to look outward instead, recording in Vietnam and Mexico, while trying to tap into his inner Jimi Hendrix. For the most part he succeeded. This album is an aural treat, brimming with hazy, psychedelic soundscapes and some intense, Prince-levels of funk.
Wye Oak –- The Louder I Call, The Faster It Runs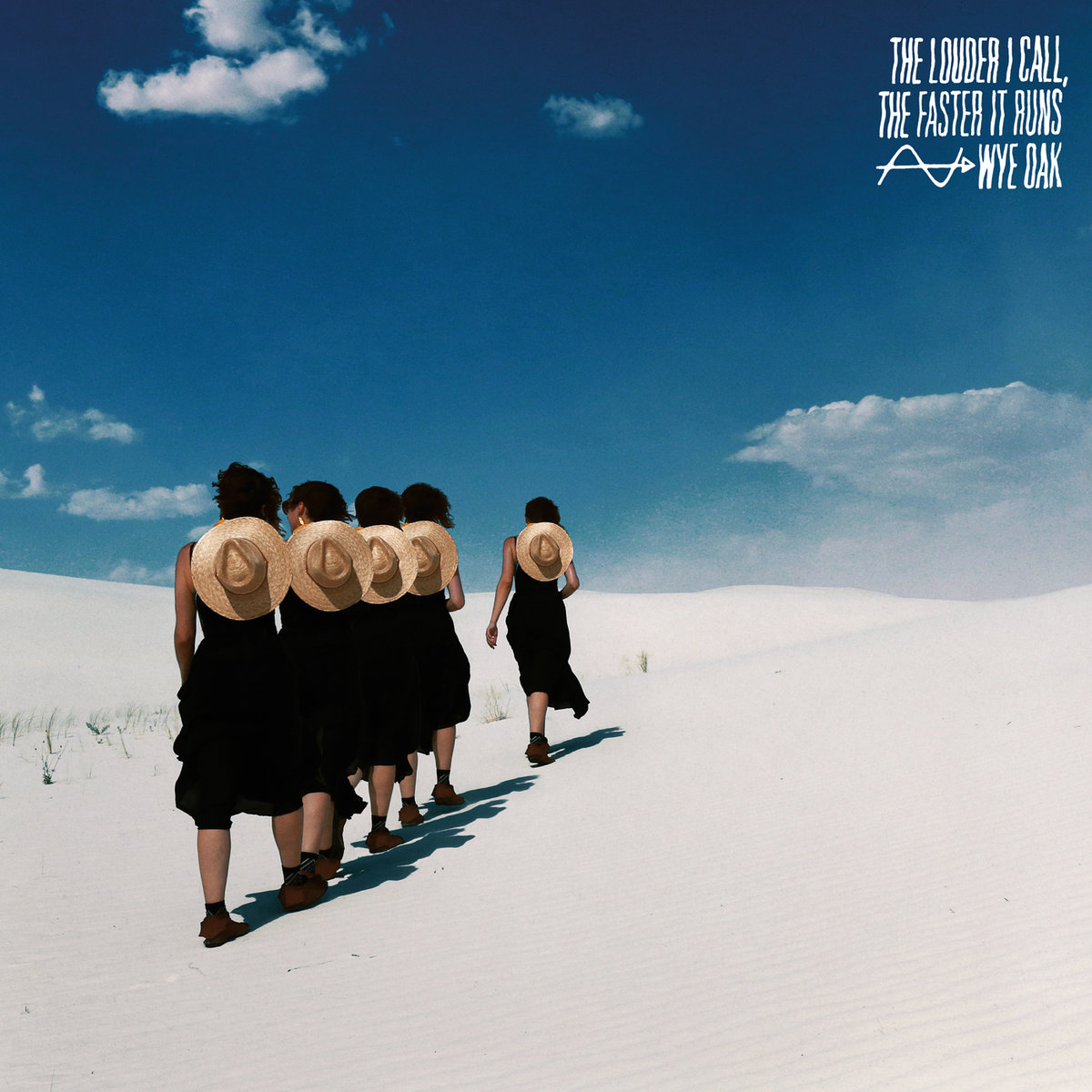 Much like say the band Spoon, Wye Oak have emerged as one of the most consistently good rock bands in the world today. The Louder I Call, The Faster It Runs is yet another example of the band hitting their mark beautifully, delivering an album filled with dreamy, synth-laden textures, intricate drum patterns, and superb singing from Jenn Wasner. As Derrick Rossignol wrote in his RX review, "The band promised an album that takes your hand and guides you through a deep journey where each twist is a memorable moment, and each turn is something new and eye-widening. Even halfway through the album and beyond, every song is still trying something different and making good on that promise."