"I didn't want to play it boring and safe. I also didn't want to innovate too much. Second albums, man, they're even scarier than first ones."
If Kanye West said that, it must be true. At the time, Yeezy was referring to his second album, Late Registration, the follow-up to his incredibly successful debut, The College Dropout. The album debuted at No. 2 on the US Billboard 200 chart, sold nearly 500,000 copies in its first week, and would go on to win the Grammy for Best Rap Album. West has never been one to lack confidence, but when it came time to record his second album he couldn't help but feel the pressure. With The College Dropout performing as well as it did, the follow-up was going to be an endeavor and a half to tackle.
Second albums, particularly ones that are follow-ups to successful debuts, can be one of the hardest projects a band or artist undertake. Gone is the anonymity enjoyed while recording the debut album. In its place are high expectations placed upon the artist by the record label, the band's fans, the industry, the act itself. The act is no longer a mystery; they are a known commodity with a track record, something that can either be a springboard or an albatross as an act heads back into the studio. Second albums tell you more about an act than a debut does because the addition of pressure changes people and affects decisions. How a band approaches the challenging balances West mentioned, the ones between boring and safe and too much innovation and not enough, can end up being a reliable indicator on what kind of future that act may have.
In 1996, nine years before West would release Late Registration, five acts that would go on to become some of the biggest stars ever would release their pivotal second albums. They would fight through near-break-ups, be motivated by perceived slights, scrap material and start over, work around college semesters and wait out a murder trial. The only constant would be the pressure each faced after exploding onto the scene with their debut album. For Rage Against the Machine, Beck, Outkast, Weezer and Snoop Dogg, the results would be mixed, with their albums becoming iconic or a footnote and the sound of the albums being either extensions of the predecessor or deliberate right turns toward new territory. Experiments in their sound ended up back-firing or taking years for fans to finally appreciate. Yet regardless of the reception, the struggle was real for these acts. Second albums can be a disaster or a success; there really isn't much of a middle ground unfortunately. Will it be Late Registration or Fairweather Johnson, Hootie and the Blowfish's disappointing follow-up to their debut (and one of the best-selling albums of all-time) Cracked Rear View? Can an act nail it, hitting the sweet spot Yeezy was alluding to, or will they biff it, flaring out trying?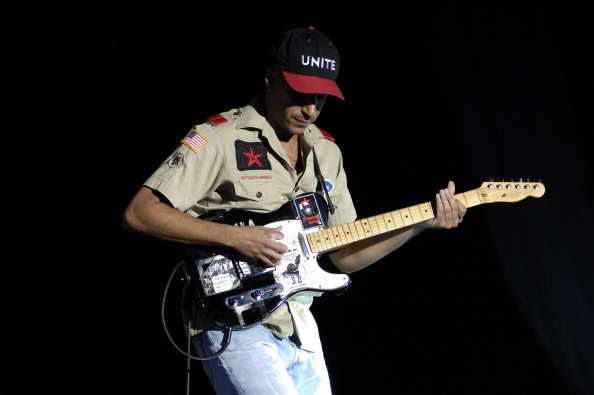 Rage Against the Machine were first out of the chute in 1996 to drop a follow-up album. They released Evil Empire on April 16, four years after they gifted us the joy of rap/rock, inspiring (much to their eventual chagrin) rap/rock bands for years to come. Hard-edged and politically-charged, Rage Against the Machine were an explosive combination of the thump and power of Led Zeppelin and the ferocious rapping of Public Enemy. Their self-titled debut album was led by the six-minute tour-de-force "Freedom," followed by songs that would become staples on alternative rock radio, "Killing in the Name" and "Bombtrack." Rage would go on to play Lollapalooza in 1993, becoming one of the power house alternative rock bands of the early '90s.
When it came time to record a follow-up to their successful debut, Rage took their time. They wrote more than 20 songs, scrapping most of them. Rumors were rampant that the band was breaking up or constantly on the verge of breaking up and that was a major reason for the album's delay. Guitarist Tom Morello did his best to squash such rumors in an interview at the time with Kerrang.
"Different band members have their different interests that they've been pursuing. But principally, the main reason for the delay between records was trying to find the right combination of our very diverse influences that would make a record that we were all happy with and that was great. That was a long process."
The process would result in Evil Empire. It debuted at number 1 on the Billboard 200 and "Tire Me" would take home the Grammy for Best Metal Performance at the 1996 Grammy Awards. Two other songs off the album were also nominated in the Best Hard Rock Performance category, "People of the Sun" and "Bulls On Parade."
Rage would go to release one more studio album of original material, 1999's The Battle of Los Angeles, before dropping their last studio album in 2000, Renegades, which was comprised of covers.
Verdict: Nailed it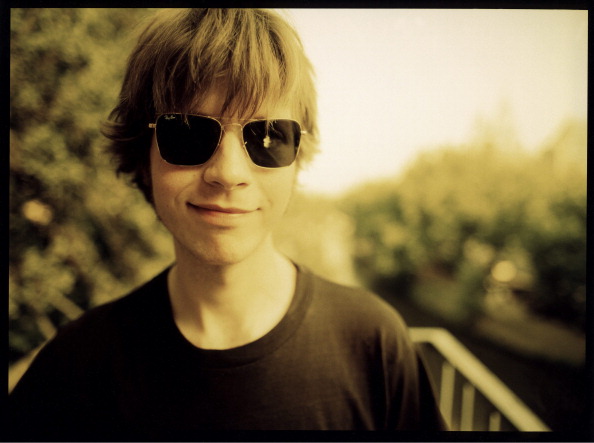 About two weeks later, another product of Los Angeles would release a follow-up album, albeit a very different follow-up.
Beck, known at the time as "that dude who did the 'Loser' song," had come out of nowhere two years earlier with Mellow Gold, which was led by "Loser." Prior to the album Beck had released two indie albums, as well as some demos, but Mellow Gold was his major label debut after signing with Geffen Records in 1993. On the back of "Loser" Beck went from near broke and working in a video store to MTV darling. Having thought of himself as more of a folk musician, Beck had done "Loser" as an experiment, not thinking it'd be the song that would pull him out of poverty.
Yet despite the enormous success of the song, there was a backlash and Beck was already being labeled a one-hit wonder. When it came time to record a follow-up Beck was determined to avoid the fate of previous MTV favorites, as well as create an album that sounded more cohesive than Mellow Gold. Odelay was the product of daylong recording sessions and also a second take at a follow-up to Mellow Gold. Beck had initially recorded a much more somber album, but would scrap it save for one song, "Ramshackle." Once he hooked up with the production team, the Dust Brothers, who had produced Paul's Boutique by the Beastie Boys, Beck found the sound and vibe he was looking for — one that was loose and fun. Odelay was released on April 28 and despite initial projections by Geffen, went on to be a massive hit propelled by "Where It's At" and "Devil's Haircut."
The album won two Grammys and was nominated for a third and all but flipped the script on what people thought of the mysterious, genre-bending artist. Beck essentially dodged two potentially career-ending bullets with Odelay. He proved himself to be more than a one-hit wonder and convincingly avoided the dreaded sophomore slump.
Verdict: Nailed it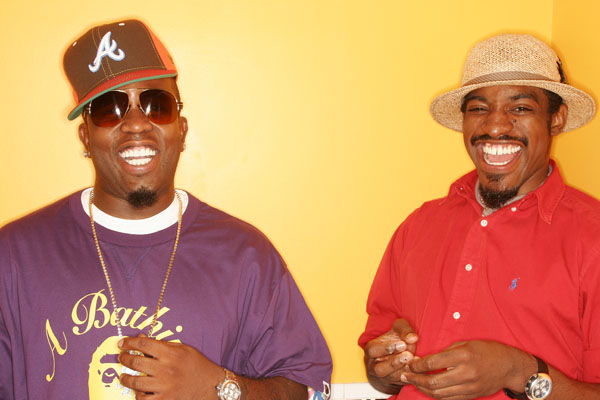 Like Beck, Outkast were also looking to prove people wrong in 1996. Their debut album Southernplayalisticadillacmuzik had been a surprise hit when it was released two years earlier. In a world where rap lived almost exclusively on the two coasts, the album helped establish the south as yet another hip-hop hotbed. But people were skeptical, not just of the idea of hip-hop thriving in Atlanta, but of Outkast themselves. When it came time to record a follow-up, 1996's ATLiens, Outkast were looking to plant their flag in hip-hop and establish themselves as a force in the genre.
Their label recognized this, as well as the success the duo had had with their first album, and had upped the budget for the follow-up. They also loosened the reins on Big Boi and Andre 3000, giving them more creative control than they had on their first record. After changing their looks, each ditching their corn rows, they hunkered down with producers Organized Noize. The music became more spacey, more atmospheric. They favored original compositions as opposed to samples and found influence in George Clinton's music — the weird stuff, not the driving funk boogie. Lyrical changes happened as well, with Outkast looking to do more with their lyrics than simply boast about a hard-partying lifestyle.
Upon its release in late August, ATLiens was viewed as a step up for Outkast, a more focused and mature product. It debuted at number 2 on the Billboard 200 chart and sold more than 300,000 copies in the week it was released. ATLiens would go on to appear on numerous best of lists, not limited to just best hip-hop-related lists either. As with Beck's Odelay, it was an album that made people stand up and take notice. It demanded to be taken seriously and launched the career of Outkast, helping them become one of the most influential hip-hop acts ever.
Verdict: Nailed it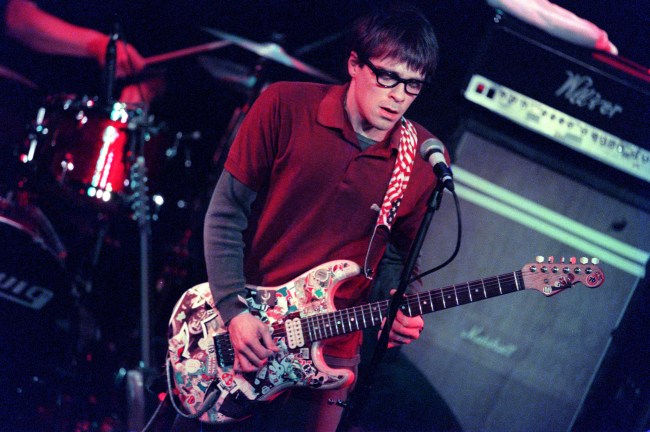 Whereas Evil Empire, Odelay and ATLiens were embraced immediately, sometimes we need some time to appreciate a work of art. This is usually because upon its release, it's jarring and unexpected, something we aren't necessarily prepared to handle and live with. Pinkerton, Weezer's follow-up to their successful debut released in 1994, did not experience the same reaction the other albums did. Instead, it would take several years before the album would be fully appreciated by the majority of the band's fans.
When Weezer first emerged, rock music was engulfed in the aftermath of the grunge wave and overrun by glum and despair, as well as distortion, sludge-filled verses and booming choruses. In contrast, Weezer was a warm mixture of '60s pop and '80s new wave. They stood out because of their look, their music and their attitude. Weezer, their self-titled debut, was a welcome reprieve, especially after the death of Kurt Cobain. Weezer was fun during a time when rock music was decidedly not fun, and it was delightful. Sure they felt like a one-hit wonder, but you really hoped they weren't and that they would eventually drop a second album that was more of the same bright rock/pop that their debut was.
This would not be the case, at least at that time.
But first, let's talk about the life led by Weezer before the release of Pinkerton. Frontman and main songwriter Rivers Cuomo, who has one leg shorter than the other, underwent surgery to strengthen his legs, a process that would leave him hospitalized for extended periods and in prolonged funks. A rock opera, Songs From the Black Hole, was written and prepped for recording before it was pushed aside and around the same time Cuomo was accepted into Harvard where he intended to study classical composition. When recording sessions for Pinkerton finally got under way, they were done sporadically, scheduled around Cuomo's breaks from school. The other three members of Weezer filled their time with various side projects.
The songs on Pinkerton were darker, heavier and less inviting than the songs on their debut and a direct response by Cuomo to the sudden fame he and the band had achieved. In his lyrics, Cuomo explored themes of despair, sexual frustration and the loneliness he felt came with being in a successful band. Musically the band gravitated to heavier tones, eschewing the cleanliness of their debut, something that had drawn a lot of people to the band in the first place. Predictably, the band's label was concerned about the album when it was released in late September, seeing as how it seemed like such a departure from their debut, the beloved The Blue Album. Weezer didn't do themselves any favors at the time either when they declined to work with director Spike Jonze on the video for "El Scorcho," the band's lead single, despite the success they had working with Jonze in the past.
Sales for the album were disappointing from the jump and despite attempts to help sales, whether it was more commercially friendly videos or more radio appearances, Pinkerton failed to gain traction and Weezer wouldn't rebound until the release of The Green Album in 2001, the first of three course-correction albums they would release throughout their career (the most recent one being The White Album.)
However, as time went on, Pinkerton began to get some love, and the further removed everyone got from the album's initial release, the more appreciation it received. Distance proved that the album wasn't as much of a departure as initially assumed and the basic pillars of Weezer's sound were all there. They were just a little harder to find. Critics came around as well, with Rolling Stone eventually giving it a new review of five out of five stars in 2004 and Pitchfork including it on its list of the 100 best albums of the 1990s, in which they retroactively praised the raw emotion of the album.
Verdict: Nailed it…eventually
Recording a follow-up to a successful debut is so difficult: The outside noise gets louder, the distractions more prevalent, the circumstances become more and more cumbersome. And that's not even factoring in the pressure there that wasn't before, and it's hard to fault someone for faltering in the process. More eyes are on you, more people are waiting to see what you come up with and if it can live up to your first album; an album you could very well have been working on and planning your entire life. Now you are writing in the back of a tour bus, trying to find a way to balance the desire to move forward as an artist, but not so much as to alienate the fans you gained with your debut album — play it safe, but not too safe and change it up, but not too much.
Pinkerton was deemed a bust initially because the feeling was Rivers Cuomo lost track of that balance. Outkast and Rage hit the sweet spot Kanye was alluding to just right. Beck was lucky in that he was still a relative mystery when he set out to record Odelay, he was playing with house money. That's not to take anything away from how great Odelay is, but it helped.
In the end though, it doesn't matter the situation, second albums are tough business, even for the greats.