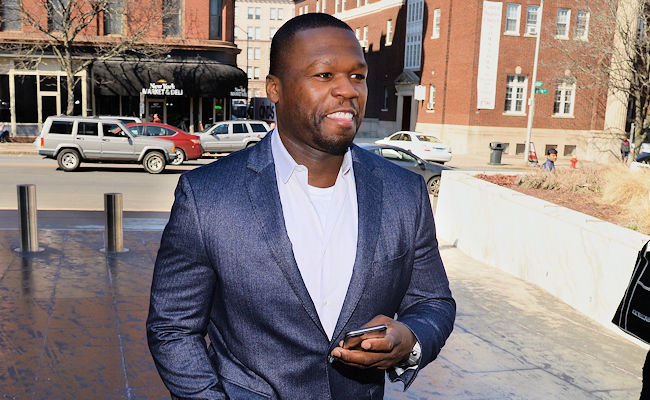 We're only a few months away from 2018, and believe it or not 50 Cent and Ja Rule are still beefing. The feud between the rap version of the Montagues and the Capulets has included alleged shootings, alleged stabbings, alleged actual fights and plenty of diss records. They've called each other every name in the book and while the consensus seems to be that 50 Cent eventually won, Ja Rule is still out here fighting the good fight almost two decades later.
Ja Rule's right-hand man and fellow 50 Cent loather Irv Gotti fanned the flames yet again, apparently at the behest of Ja after months of snide remarks from 50 Cent about both parties' competition at BET. Irv scored a bit of a critical hit on the network with Tales, and 50 was set to take over with his new show comedy series 50 Central, creating a "not enough room for both of us in this town" moment. Well, that problem solved itself because according to Irv, 50 Central had the worst debut in the history of BET, leading to an epic rant on Instagram where he took aim at 50, calling him "whore" every chance he got.
" I wasn't gonna say sh*t. But my brother Rule said F*ck That n***a," Irv said in his post. "Let it be known. 50 Central WAS THE WORST PREMIERED SHOW IN BET ALL YEAR. BOTH THAT AND THE SHOW BEFORE IT COMBINED TO BE THE WORST PREMIERES FOR BET ALL YEAR. WITH RATINGS SO LOW AND RESPONSES FROM THE LIL PEOPLE WHO WATCHED SAYING ITS F*CKING HORRIBLE. I did not watch that bullsh*t. But I seen and heard what was being said. That it's garbage. It's awkward. What is this clown doing."
It goes on for much longer than just that, with Irv calling 50 out for trying to get Tales off BET and even calling him Power creator Courtney Kemp Agboh's" lil promotional bitch." Check out the entire rant below.