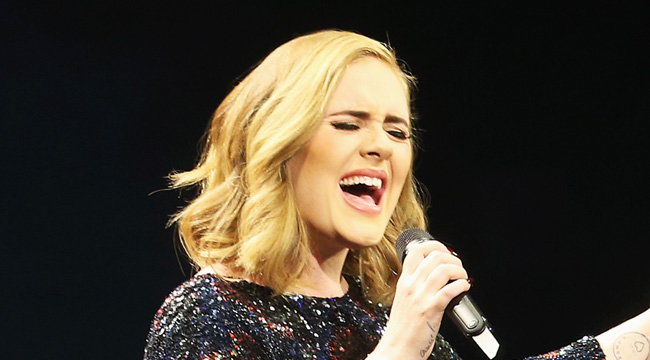 If you've ever wanted a reminder that stars are "just like us," consider what happened to Adele when she went shopping at H&M last week. Despite having more than enough money (and that's an understatement) to purchase some of the chain's moderately priced clothing, her credit card still wound up being declined, in an incident she described as "pretty embarrassing."
Adele is listed by Forbes as the 9th highest paid celerity in the world, and she made $80.5 million in 2016 alone. Her most recent album, 25, has already sold over 20 million copies, including over 8 million in the United States. So, it's quite obvious that she had more than enough money to pay for the clothes in question, but her card still wound up being declined, and no one knew it was her. At this point, she should probably get some credit for taking the whole thing in stride, and not pulling a "do you know who I am?" routine.
Apparently, Adele's love of H&M is not an aberration, as she seems to have a great appreciation of moderately priced goods. She enjoys shopping at places such as Target and CVS, and she loves eating at the local In & Out Burger. In spite of this humiliating incident, it seems like Adele is rather shy about spending her vast riches, and appears to enjoy the same comforts as the rest of us regular people.
(Via E! Online)