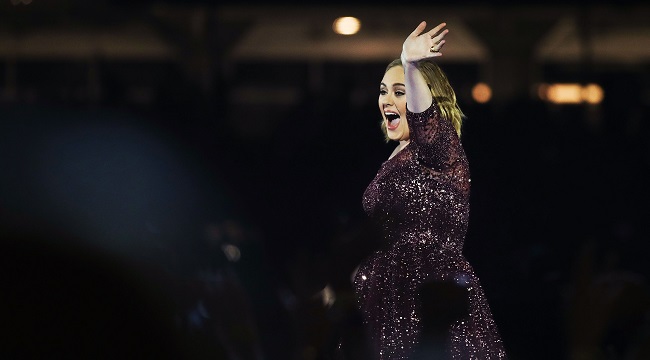 Should the ever-adored singer Adele ever plan to leave music (and with that, inspiring fans to propose to each other at concerts), she could easily find a new career in wedding planning. Back in January, Chatty Man host Alan Carr quietly married his partner of ten years, Paul Drayton. But until now, Carr somehow managed to keep the tantalizing detail a secret: Adele hosted, organized and even officiated the ceremony at her backyard garden in Los Angeles.
How did Carr manage to pull that off? "I didn't win a competition, [Adele] is a friend," he joked yesterday on The One Man Show.
"We've known her for ages and when we told her we were getting married, she said, 'Can I please plan the whole day for you?' So she organized everything. She's the kindest, sweetest, most generous person ever. We go in there and there's a grand piano with a man playing [John Legend's] 'Ordinary People' and then she sang our songs with the first dance. It was absolutely amazing. I can never repay her. But she's a one-off. As we all know, she's just the best."
Today Adele followed suit and posted a photo from the wedding, showing her outfit (featuring what appears to be a lace cape) and a decorative wall of flowers to match. "Seeing as the cats out the bag. I married two of my best friends in January. You know me any excuse to dress up…" she says. See her Instagram post celebrating Carr's marriage below.