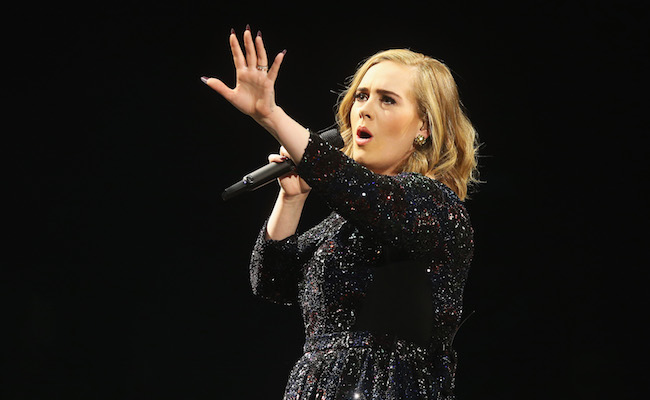 Popular recording artist (and noted Spice Girls enthusiast) Adele is an absolute treasure. We should have velvet ropes around her at all times and consider building as many gold statues in her honor as possible. This is because she's someone you'd love to have in your circle of pals and she knocks out classic tunes that will make you cry at the pharmacy 3-5 times a year. See? Treasure! When renowned producer Tony Visconti questioned the authenticity of her voice, Adele had only the rejoinder needed.
Before we get to the response, let's look at what Visconti (who's produced albums for David Bowie and T. Rex) had to say in his chat with UK tabloid The Sun.
"You turn the radio on and it's fluff, you are listening to 90% computerised voices. We know Adele has a great voice but it's even questionable if that is actually her voice or how much has been manipulated.

"We don't know. There's a sound to pop now that is so perfect it's boring, because everything is fixed."
A 72-year-old man saying music from his day was more authentic? Knock us over with a feather. Anyway, Adele sorted this out in a pretty straightforward manner at a recent concert. Her message to those that doubt her voice? "Suck my d*ck." No really! Here's the video that was nabbed by Consequence of Sound.
"Some d*ckhead … tried to say that my voice isn't me on record," shared Adele. "Dude, suck my d*ck."
Yup, a proper f*ck you from the other side. Velvet ropes, people. GET ON IT! You can evaluate Adele's vocals and their possible computerization later this month when she headlines the Pyramid Stage for Saturday night of Glastonbury.
(via Consequence of Sound)