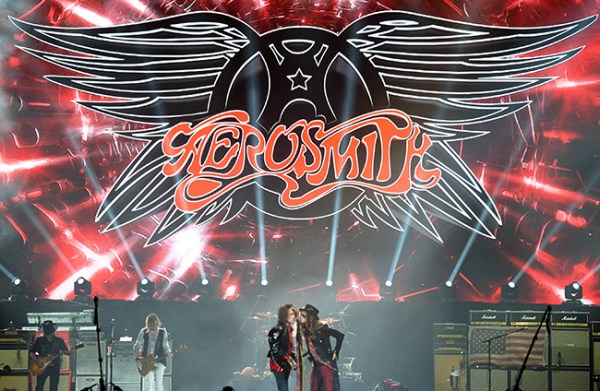 Aerosmith are denying rumors that the band was looking to give Steven Tyler the shove. Guitarist Joe Perry released a statement saying any claims that Tyler was on the way out were "completely untrue."
"Any rumor out there about us looking for another singer is completely untrue. All five of us were just on the phone together talking about how excited we are to go to South America and Mexico City," Perry said in a statement.
The rumors stemmed from an interview that guitarist Brad Whitford gave to Metal Rules where he admitted that replacing Tyler was on the table back in 2009. The band had a falling out with their frontman and considered several stand-ins like Lenny Kravitz and Axl Rose.
"Absolutely, we have considered it — but whether it will happen, I don't know. I think it would be great," he said. "There is still a lot of turmoil and can be frustrating. It should be easy."
He added a list of potential candidates to replace Tyler.
"A lot of people, everybody from Myles Kennedy to Axl. We had a bunch of people a while ago like Sammy Hagar," he said. "It would be a lot of fun."
With Axl Rose already replacing AC/DC's Brian Johnson, the mill started spinning. But the band is categorically denying any plans to replace the singer as they gear up for a South American tour, even if he made this commercial.
(via Rolling Stone)