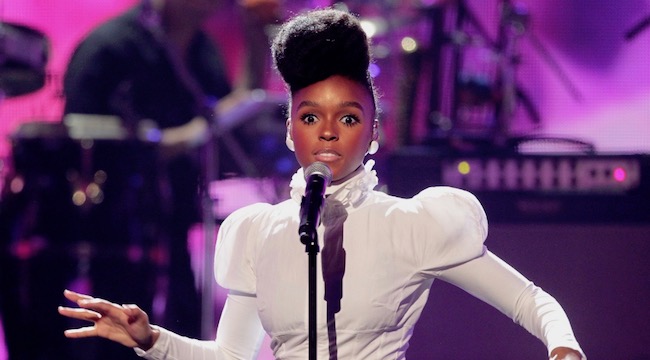 The Afropunk festival in Brooklyn has been at the intersection of black politics, music, and community since it's inception in 2005. This year's incarnation of the event promises to embrace and absorb the climate of activism we currently live in with it's "People's Resistance Statement." A manifesto available on its website which serves as a call to action, and a reminder we're all in this together, most of us longer than others. The festival has touted itself as the cornerstone of black culture worldwide and this years line up of musicians helps reinforce the image.
Headliners this year are an eclectic mix of black excellence from across the spectrum: Erykah Badu, Tyler The Creator, Miguel, Janelle Monae, and Twin Shadow are all either legends or artists on the top of their game right now. There will also be performances from two Smith siblings —Jaden and Willow— as well as Brazil's metal, punk amalgam, Black Pantera. While music is the main draw of the event it isn't the only focus. Organizers stress they are focused on "uniquely immersive experiences in each festival city that are authentic, inclusive, and most importantly, celebrations of black history and culture."
Afropunk has also spearheaded the creation of a new ticket buying experience called BOGO (Buy One Give One.) Each time a BOGO GA ticket is bought one free ticket is provided to area programs working with diversion programs like Recess Art and Young New Yorkers. An original initiative which puts into practice some of the stated goals of inclusion, and upliftment.
Afropunk fest runs August 25-26th in Brooklyn at the Commodore Barry Park in Fort Greene. The full lineup is below and tickets are available now on their site.