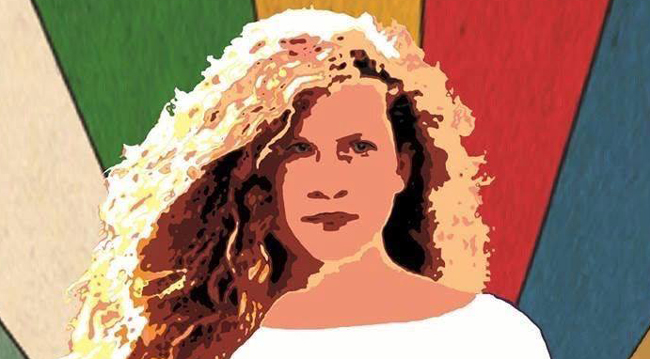 A letter posted today by the organization Dream Defenders calls for the release of a detained teenage Palestinian activist, Ahed Tamimi, who was arrested by Israeli forces this past December for slapping an Israeli soldier in a video that went viral.
"In the US, we know all too well what it's like to be oppressed simply because you exist, because you refuse to give up your fight for freedom," the letter signed by artists and activists including Vic Mensa, Tom Morello, Angela Davis, Jesse Williams, and Cornel West reads.
The letter draws parallels between the situation in Israeli-occupied-Palestine and the way children in the United States are also targets of state violence.
"While our struggles may be unique, the parallels cannot be ignored. US police, ICE, border patrol and FBI train with Israeli soldiers, police, and border agents, utilizing similar repressive profiling tactics to target and harass our communities. Too many of our children quickly learn that they may be imprisoned or killed simply for who they are. From Trayvon Martin to Mohammed Abu Khdeir and Khalif Browder to Ahed Tamimi – racism, state violence and mass incarceration have robbed our people of their childhoods and their futures."
The signers of the letter voice their support for Rep. Betty McCollum of Minnesota's bill tabled last November, legislation that aims to promote the human rights of Palestinian children.
The seventeen year old Tamimi has been denied bail and her trial is set to begin on February 12th in military court, a court where nearly 100% of all cases end in conviction. Human rights organizations Amnesty International and Human Rights Watch have also called for her release.
Dream Defenders formed in 2012 in Florida following the death of Trayvon Martin as a human rights group that advocates for the ending of police and state brutality.