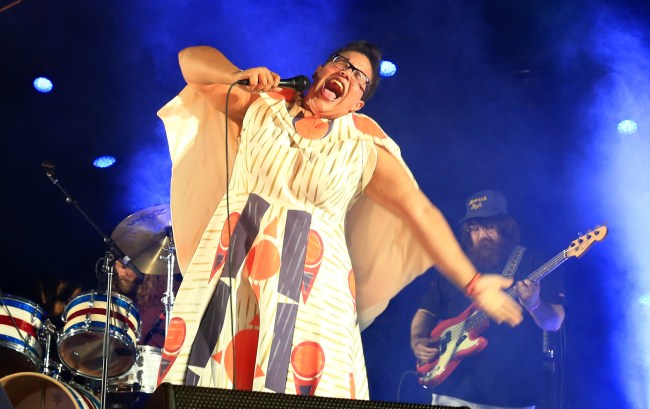 So far this year, only two albums have topped the Billboard 200 for more than a single week: Taylor Swift's 1989 (which accomplished the feat twice) and Kendrick Lamar's To Pimp a Butterfly. Otherwise, the parity has been strong, with Wale giving way to the Furious 7 soundtrack, followed by something called "Shawn Mendes." For the week beginning May 9, Alabama Shakes will own the No. 1 slot for Sound & Color, which sold 96,000 units in its first week of release. Good things do occasionally happen to good bands.
It's also the first time in two years that a band led by a female (meaning no Kelly Clarkson, Meghan Trainor, Miranda Lambert, etc.) has a No. 1 album. That would be the Civil Wars' self-titled and final album, which proudly usurped Robin Thicke's Blurred Lines in August 2013.
Shakes' reign will probably be short-lived, though: Mumford & Sons' Wilder Mind (Milder Wind would have been a more accurate title) comes out next week.