At the beginning of 1991, the Replacements were in a bad place. The beloved Midwestern punks were weathering a mixed reception for their most recent album All Shook Down, they had recently fired drummer Chris Mars and were in the protracted process of breaking up.
But some things were shaking up. At least they were finally nominated for a Grammy.
1991 saw the debut of the Best Alternative Music Performance award, later renamed the Grammy Award for Best Alternative Music Album. Or, as The New York Times put it during a write-up of the year's nomination, "Best alternative music performance, a category recognizing collegiate rock, was added this year." Not that the Replacements, one of the groups that helped set the template for "collegiate rock" cared that much.
"They were never exactly the kind of band that really cared too much about awards," says Bob Mehr, whose acclaimed book Trouble Boys: The True Story Of The Replacements, told the story of the Minneapolis pioneers and the alternative music scene they helped incubate. "And I think they were also confused, probably, by the whole idea of this new alternative music category. The idea of it being quantified or validated by an organization like the Grammys probably seemed a little odd."
Well, maybe one of the members cared just a little. While the rest of the band were on tour and didn't bother to attend the ceremony, "Chris Mars was among those nominated," Mehr notes. "The Replacements' managers at the time had gotten word that Chris was maybe gonna go to the ceremony, and if they won, was gonna cause some trouble and bad mouth the band on TV and all that sort of stuff. Of course, none of that turned out to be true, Chris didn't end up going to the ceremony, and that section wasn't televised anyway at that time as far as I know."
And that's the story of the Alternative Grammys right there. From Radiohead to Nirvana to Tame Impala, many of the artists nominated for the award feel, at best, ambivalent about it, and the National Academy of Recording Arts and Sciences doesn't even deign to give winners airtime. But the creation of the award still signaled that the coalition of do-it-yourself bands and oddball artists who worked tirelessly to create boundary-pushing art, and the college and specialty radio stations that nurtured them, had made their presence felt on the mainstream music industry. For better and for worse.
A lot of the alternative fans felt ambivalent about the awards as well," says Scott Frampton, the former editor of the magazine CMJ New Music Monthly, of the college radio community's reaction to the creation of the award. If not downright hostile. "My recollection is 'eh whatever.' Because if you are defining yourself by what you aren't, then there's nothing less punk rock than the Grammys."
Frampton grew up in South Jersey, and like many curious young music fans who found their local album-oriented-rock radio stations to be stodgy and stuck in the past, turned into nearby college radio stations like Drexel University's WKDU and WGLS at the former Glassboro State college to discover his new favorite bands. Sometimes when the signals were weak, he'd have to settle for the bone his local station would throw him late on Sunday nights with as specialty hour where "they would play X and the Clash."
The 1980s were filled with a small army of rock bands crisscrossing the country on no-budget tours, earning devoted fans but garnering little exposure. Back then there were a handful of stations playing what was then called Modern Rock (before that term became another way of saying "Generic Hard Rock") like the legendary KROQ in Los Angeles (particularly DJ Rodney Bingenheimer's "Rodney On The ROQ punk specialty showcase) and Long Island's WLIR that would give airtime to MTV-friendly New Wave groups like The Smiths and Depeche Mode.
But by and large American acts that were busy expanding what punk and rock could sound and feel like such as Hüsker Dü, Sonic Youth, the Minutemen, R.E.M. and British ambassadors like Gang of Four and New Order could only be heard on college radio stations, or read about in homemade, xeroxed 'zines like Flipside and Sniffin' Glue, to name just a few. "It was the only place where these artists were getting any airplay," Frampton says. "Stuff that was completely underground actually got above ground for a bit." In fact, before "alternative" became the standard industry catch-all, most of these groups were classified/dismissed as "college rock."
Frampton would eventually study Creative Writing at Rutgers New Brunswick, and quickly fell into the college radio community at WRSU. He became a Music Director at the station, and though college radio had traditionally been a freeform enterprise that was intended to be by-the-students, for-the-students, he remembers that era as when "when the mission of college radio became more about indie and alternative programming."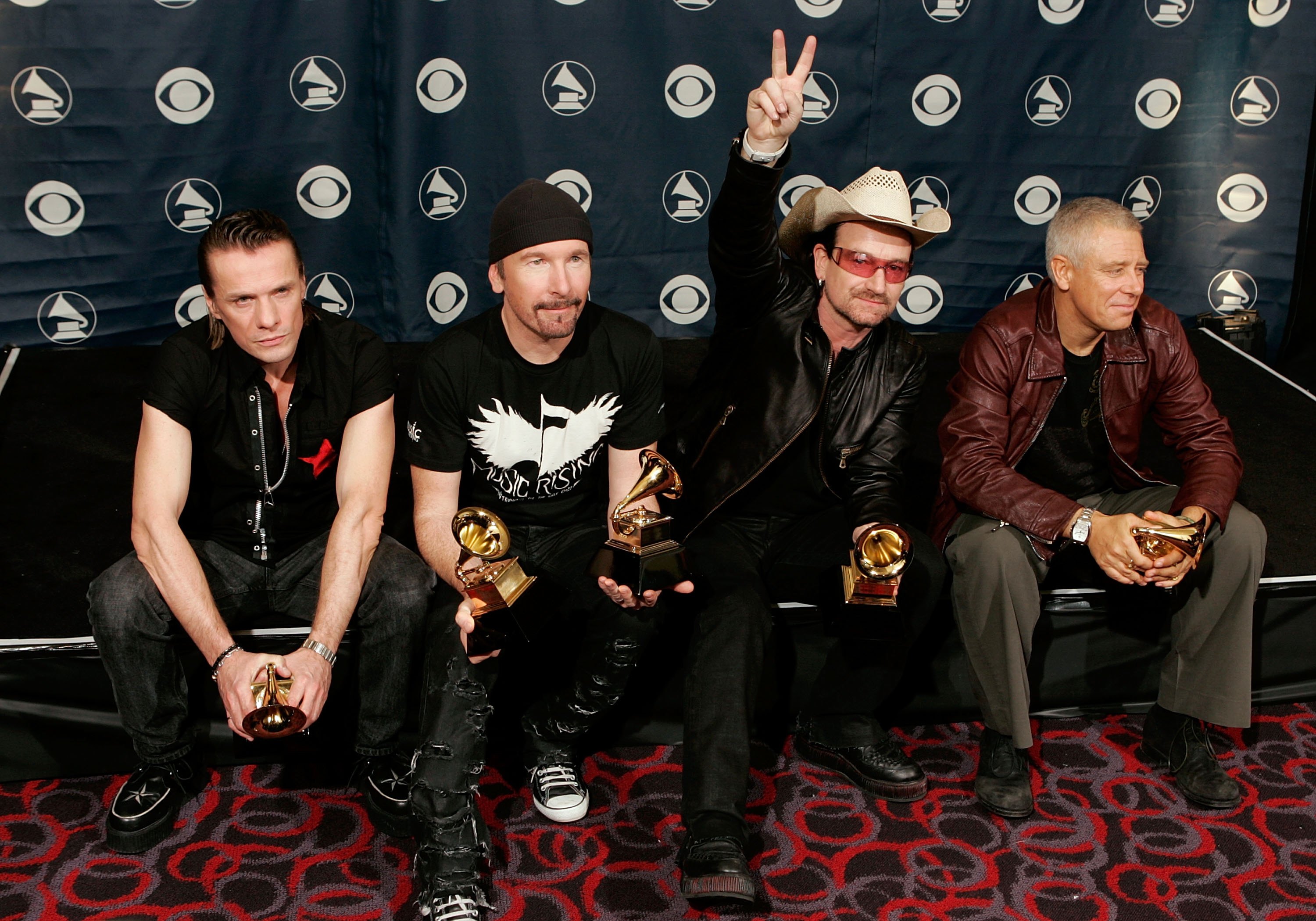 Frampton attributes this mostly to the CMJ New Music Report, a publication created by Robert Haber that tracked and listed the playlist charts of the nation's college radio stations, and thus gave a quantifiable measurement of the popularity of the breakout groups. (It should be noted that college radio and CMJ also helped disseminate hip-hop and dance music beyond New York.) Eventually, CMJ would also spawn a New York-based music festival and the monthly magazine that employed Frampton. (Full disclosure: my first job in the music industry was at CMJ. I have not spoken with Haber in close to a decade.) But beyond giving the musicians a leg-up, Frampton also thinks college radio "provided this sense of community on campus for people who felt like me. In my high school, I was the only person who listened to the music that I did," he says. "It was the informal pre-internet way of finding out about music."
Eventually, MTV would launch 120 Minutes, a two-hour Sunday night showcase for the more palatable and vaguely camera-ready acts (though outré acts like the Butthole Surfers would occasionally make an appearance), and more Modern Rock stations and specialty hours started appearing around the country. Upstart publications like Spin, Sassy, and Thrasher began reporting on the underground explosion and the New Wave invasion. Occasionally, even gatekeepers like Rolling Stone and The Village Voice would weigh in. Eventually, the old guard record industry took notice as well.
"I hesitate to speak for the Grammys and the music business, but I think in a way it's both the music business looking to probably validate another line of business, and finding clear ways to market it," says Frampton, who would go on to work at SiriusXM for more than a decade after leaving CMJ. "One thing I always said is the outsider kids always outnumbered the kids who were just into popular stuff, it's just more diffuse because the outsider kids are outsiders in different ways, but the mainstream kids were all pretty much an easy target."
Though the popular creation myth is that Nirvana brought alternative music to the masses a few months later in 1991, by the late '80s the Cure, Depeche Mode and R.E.M. had all scored crossover hits, and acts like the Jesus & Mary Chain, Siouxsie and the Banshees and Suzanne Vega had earned critical raves and devoted fans.
"I think if you go back and look at that period, there's a lot of significant artists who were having gold records and were critically acclaimed but maybe weren't radio stars," Mehr says. "I'm sure the success of R.E.M. selling a million records on IRS and having a hit with 'The One I Love' and then going to Warner Brothers… there was a groundswell certainly that I think, maybe somewhat surprisingly, the Grammys anticipated."
The Grammys would occasionally give token nods (usually by way of the cumbersomely titled Best Rock Performance by a Duo or Group with Vocal) to alt-pioneers like Blondie and Talking Heads, and gave the Album of the Year Grammy to U2 for The Joshua Tree. Though they were largely content to ignore most college rock types until the '90s rolled around and it was time to play catch-up. Mehr is a Grammy committee member, and stressed that he didn't want to come off like he was speaking for the entire institution, but reasons that at some point The Recording Academy realized it had a blind spot that needed to be addressed.
"Sometimes they've been very forward-thinking, and sometimes not," Mehr said. "But even when they are forward-thinking, sometimes the execution is maybe a little off. But, like anything, if you start something, it has to define itself, and it may not do it that first year."
That first year of Alternative Music Album nominees are a fascinatingly eclectic batch, a very of its-era-farrago, one that sums up the tastes of the preceding decade while still demonstrating the Academy's tendency to play catch-up and reward (relatively) recognizable names.
Nominating The Replacement and Kate Bush seems in retrospect like a way for the Academy to thank them for, respectively, helping to set the template for distortion-laden proto alternative rock and gothic New Wave. And if neither of these albums found these artists at quite the height of their powers and just about to either break-up or go on a lengthy hiatus, both had enough strong songs (the achingly nostalgic "When It Began" for the 'Mats, the show-stopping "This Woman's Work" for Bush) to justify the nods.
The nomination for Laurie Anderson's Strange Angels is an admirable oddball curve for the Academy, both a way to belatedly show their admiration for "O Superman," (still one of the strangest songs to ever become a radio staple) and reward the performance artist for making a relatively accessible, pop-friendly album, which was not often her predilection. (It's really worth checking out this video for mutant-lounge jam "Beautiful Red Dress," in which she does a spoken word-interlude predicting that, if her algorithm is correct, equal pay for women will come along in 3888. Prescient!) Though they had a college rock hit with "Way Down Now," World Party are the only act on this list to elicit a "who?" response, even from nerds with dog-eared copies of the Spin Alternative Record Guide. (Ahem.) Frampton theorizes this nomination was likely a way to reward songwriter Karl Wallinger, whose previous band The Waterboys was a favorite among Anglophile DJs. But in retrospect, if the Academy had their fingers on the pulse a bit more, then this spot could have gone to Jane's Addiction's Ritual De Lo Habitual or the Pixies' Bossanova.)
It's easy to pick on the Grammys and hindsight them to death. Very easy. Just so delightfully easy. But credit where it's due. Sinéad O'Connor's second album I Do Not Want What I Haven't Got is a stone classic, and the best pick of the alt-litter. Though it was likely nominated because of the blockbuster success of the Prince-penned single "Nothing Compares 2 U," the entire album holds up smashingly today. From the bravely earnest speaking-truth-to-power dance jam "The Emperor's New Clothes" to the anti-police brutality hymn "Black Boys On Mopeds" and the astonishingly intimate break-up anthem "The Last Day Of Our Acquaintance," O'Connor proved herself an incisive writer (from "Acquaintance": "You used to hold my hand when the plane took off"), and arresting performer.
O'Connor was also nominated for Best Female Pop Vocal Performance, Best Music Video, and Record Of The Year. She refused to accept the award or attend the ceremony (which she had played two years prior), to protest the start of the Gulf War and to decry what she saw as an empty, capitalistic enterprise. She would later explain to Arsenio Hall her reasons for skipping:
"The reason I wanted to pull out was because I believe very much that the music industry as a whole is concerned mainly with material success. A lot of artists are responsible for encouraging the belief among people that material success will make them happy. I think one of the ways that the industry encourages commercial success and materiality is by having award ceremonies, which very much honor those who have achieved material success rather than people who've told the truth or who've done anything to pass information to people, or to inspire people, or to just be truthful about anything."
In her prime, O'Connor was an activist as much as she was a performer, one who wanted to be compared to acts like Public Enemy rather than the pop idols of the day. Though she would admit in interviews to being uncomfortable in the spotlight and ambivalent at best about achieving success for a ballad she didn't write, she was never one to back down from a fight and eager to start a new one. Around the time of her nomination, she made headlines for refusing to let the National Anthem be played before her performance at a New Jersey arena. A year later she performed an acapella version of Bob Marley's "War" on Saturday Night Live. A survivor of childhood sexual abuse, O'Connor changes some of the song's anti-war and anti-racism lyrics to also condemn child abuse, and finished her performance by looking into the camera, saying "fight the real enemy" and infamously tearing up a photo of Pope John Paul II.
The reaction was swift and severe. Radio stations across the country stopped playing her music and she was booed offstage at a Bob Dylan 30th Anniversary tribute concert in Madison Square Garden. The very classy Frank Sinatra said "I'd kick her ass if she were a guy," and equally classy Joe Pesci said if he had been host "I would have gave her such a smack," and Madonna regularly mocked O'Connor for her actions. O'Connor's career never recovered, and in recent years she's had heartbreaking public struggles with mental illness. But her best work has aged gracefully, and it's not as if she turned out to be wrong about the dangers of nationalism and the military-industrial complex, the soullessness of the music industry or the Catholic church's complicity in conspiring to cover up pedophilia. It can be debated whether awards mean anything, but anything that honors this underrated champion has at least some merit to it.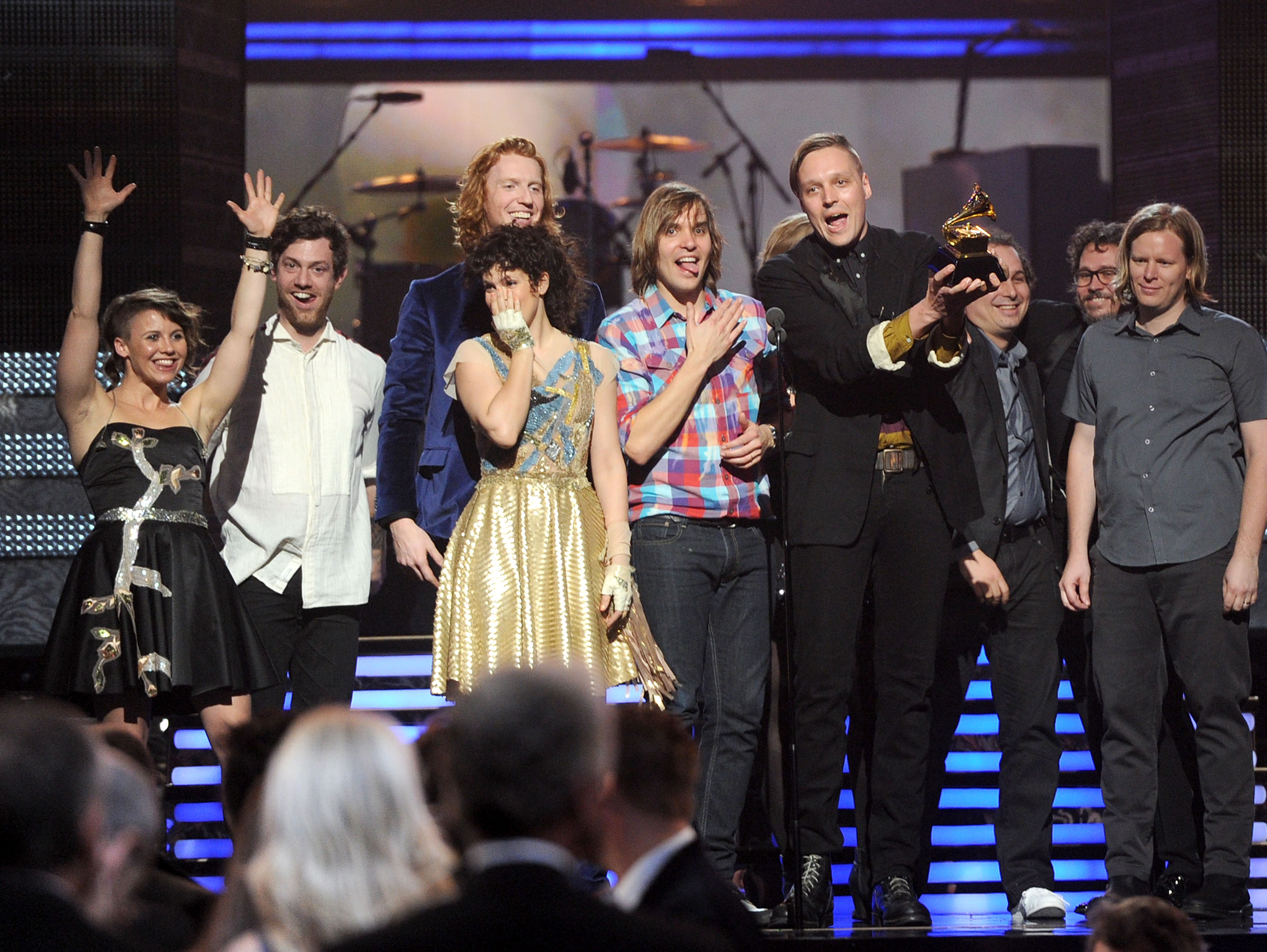 After Nirvana, Pearl Jam and the success of the traveling Lollapalooza festival proved there was a large national audience for music that reflected the disparate tastes and concerns of the then-burgeoning Generation X, the Grammys began to get a more solid idea of what constituted Alternative Music.
There would be surprising exceptions, like Arcade Fire beating out Lady Gaga and Katy Perry to win Album of the Year in 2011. But the Alternative Music Grammys typically served as a way for the Academy to get some token cool points by giving R.E.M. and Beck a statue off camera before giving the big awards to, say, Whitney Houston or Celine Dion. (I will admit there was a time I found such decisions to be quite risible, but with age, I've become more sanguine about the vagaries of taste these days.)
Looking at the history of Beat Alternative Music Awards as a whole, the voters got a lot wrong, but an admirable amount right, which is better than average for the Grammys. The biggest demerit is that until the success of groups like the Shins and Arcade Fire made independent labels too prominent too ignore, the Academy almost always nominated artists on major labels that were already getting a promotional push and industry support; it's very odd to look through an overview of nearly 30 years of noteworthy alternative artists and not see iconic acts like Sleater-Kinney, Pavement, Yo La Tengo or Sufjan Stevens nominated. (Sure they were on a major for a big chunk of their career, but Sonic Youth is also a notable omission.)
It also needs to be addressed that, yes, this category is often more inclusive of female artists than the Grammys as a whole (especially Album of the Year and especially especially any of the various mainstream rock categories), it is still not egalitarian enough for our current needs as a society. Tori Amos, Fiona Apple and PJ Harvey, amongst other, has received several nominations, but only two female solo artists (O'Connor and St. Vincent) have won the award since 1991, and Björk, sacred, beloved Björk, has been snubbed so many times (7!) that she's practically Susan Lucci in a swan dress.
That said, if one is the type to have a strong appreciation for the Kate Bush catalog, there's a lot to respect about the history of this category. Voters may have tended to only vote for the stuff that was on the radio, at least it was the good popular stuff that was on the radio; carpetbaggers like Silverchair or Jet were never given purchase. And the 1994 edition is one of (if not the) strongest batches in Grammy history, with Belly's Star (underrated; don't @ me) Nirvana's In Utero, R.E.M.'s Automatic For The People and The Smashing Pumpkins' Siamese Dream battling it out for the spot that went to U2's great-but-should-been-R.E.M Zooropa. Overall the category is historically light on "wait, that won?" moments, though back-to-back victories for Coldplay is a bit much, and Björk should have won the trophy that Gotye nabbed for Making Mirrors.
As the industry began taking the underground seriously, it also began figuring out how to make money off it. (See, the above mentioned Silverchair.) In the wake of Nirvana, there was a feeding frenzy in which anyone with a flannel and Big Muff pedal could get a deal. By the end of the '90s, modern rock stations were flooded with bland acts that were alternative only in the sense that they alternative to interesting.
"The whole idea of commercial radio is defining things down into what is least offensive," Frampton says. "I was just being a jerk, but I used to say that 'Iris' by the Goo Goo Dolls killed alternative radio, because it was just like this sappy song. And you can't play that and then possibly play the Melvins or Girls Against Boys or Brainiac or a lot of these other really cool bands at the time."
By the end of '90s, the idea of alternative rock was its nadir after (as Uproxx's own Steven Hyden once opined) the sexual assaults and rampant toxic masculinity of Limp Bizkit, Kid Rock and Woodstock '99 made a mockery of everything Kurt Cobain ever stood for. But just a few years later, the rise of filesharing a new generation of artists such as the White Stripes and Yeah Yeah Yeahs would show there was still a mass (or at least mass enough) appetite for something more left of center. Even this year's batch of nominees is strong, though the nominated-by-inertia Arcade Fire should have been swapped out for Perfume Genius' No Shape in order to better reflect the changing nature of indie rock.
"I have a hard time saying that alternative was ruined," Frampton says about the industry gold rush, "because so much of what I love about that music continues to thrive."
Nearly two decades after their nomination and break-up, Paul Westerberg and Tommy Stinson reconvened the Replacements for a celebrated reunion tour, and Mehr's book helped solidify their status as American rock icons. For a while the pair had mixed feelings about their legacy, but they eventually decided to embrace it. Maybe not the nomination, though.
"These days everybody seems like they actually really care about awards in a way that I don't think most people outside the industry did back then," Mehr says. "I don't know that Paul Westerberg or Tommy Stinson really ever go around referring to themselves as Grammy-nominated artists. But it was kind of a funny, little curious little endnote to their career."