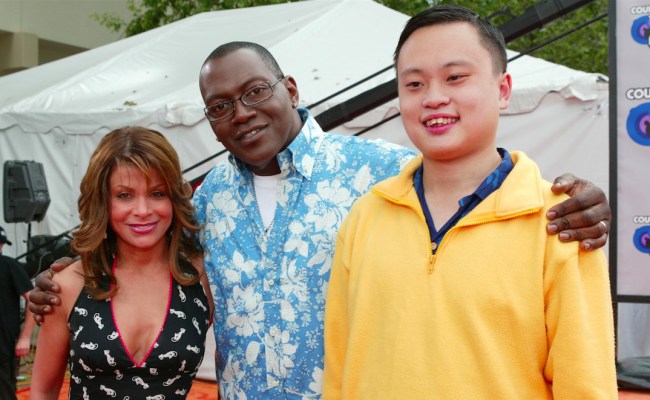 After a hugely successful five-season run, and 10 more seasons after that, Fox's American Idol is hanging up its Coke cups this Thursday, April 7. Dozens of former-contestants, including Kelly Clarkson, Carrie Underwood, Clay Aiken, and Jordin Sparks, are expected to perform, but all eyes are going to be on two returning Idol legends, one of whom hasn't been on the show since season one. That's right, Dunklemania is back, baby! Also, William Hung.
Original Idol co-host Brian Dunkleman will open the show and crowd favorite William Hung will sing on Thursday's series finale. (Via)
Dunkleman quit Idol after one season, possibly as a protest for Justin Guarini making it to the final-two, while Hung became a brief pop culture sensation with his optimistically out-of-tune performance of Ricky Martin's "She Bangs." But who has the more depressing sentence on Wikipedia?
In 2009 Dunkleman pitched a TV series about his life after American Idol entitled American Dunkleman. (Via)
In a February 2006 interview, [Hung] said he was working on a 5 or 6-track fourth album, though with his retirement in 2011, it is not likely such an album will ever be released. (Via)
Let's call it a tie. Oh, in case you're wondering: Yes, I've decided to name my first child Hung Dunkleman, and no, you can't use it first.
(Via TMZ)