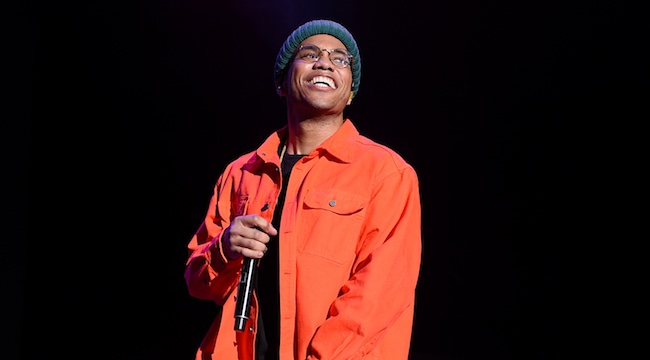 The Christmas season is a time of many things, including family, gifts, love, and traditions. Folks all around the world find comfort (whether they celebrate Christmas or not) in doing the same big and little things around the holidays year after year, and in the lives of many, the 1965 TV special A Charlie Brown Christmas has remained a consistent force since it premiered over 50 years ago. Aside from the general warm and nostalgic feelings it inspires, the special is also known for its music, and in honor of this special time of year, Anderson .Paak has decided to pay tribute to the program with a cover of "Linus & Lucy," aka the classic Charlie Brown song that everybody knows.
[protected-iframe id="2eb3ca4f88891f7ba0677951744fbf12-60970621-76566046″ info="https://open.spotify.com/embed?uri=spotify:album:5nA6MO0zRVvdPSrIV7GCod" width="650″ height="380″ frameborder="0″]
While the original version is perfect in every way, .Paak amps it up and turns the tranquil track into an upbeat jazzy number, adding his signature punch and energy to the song. "Linus & Lucy" is an intimidating song to try to transform because of how beloved it is in its original form, but .Paak definitely adds something to the tune, and his new version is a must-have on any holiday playlist.
Listen to .Paak's rendition of "Linus & Lucy" above, and for comparison purposes, revisit the original version, by the Vince Guaraldi Trio, below.