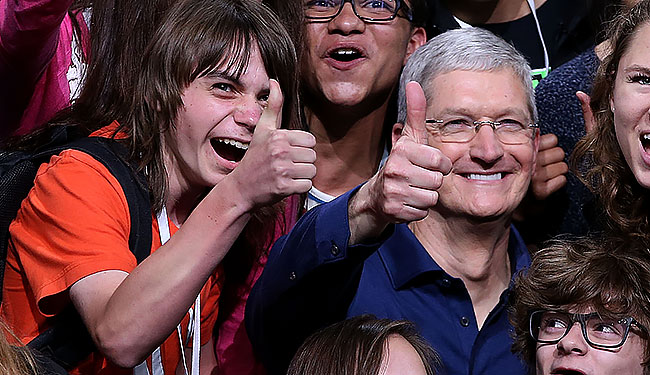 Apple Music is officially a thing, having been premiered at Apple's Worldwide Developers Conference on Monday. We've already learned a lot about what it will offer, but questions remain. Here are five that we're asking.
Should you join Apple Music? We help you decide
1. Are there any big name exclusives?
It's been rumored that Drake, Pharrell, Beyoncé, Kanye West, and Taylor Swift were courted by Apple, but nothing was announced today — unless you count Drizzy loosely mentioning his new album while talking about the Connect. Tidal has tried to quell some of the early criticism by focusing on exclusives, premiering music videos and snagging Swift at a time when she had pulled her music from Spotify.
2. Will there be a free, ad-supported tier?
There's a three-month free trial available starting June 30, but it'll cost $9.99/month after. It looks like free listening is limited to Apple Music Radio and user's own music libraries, but that's just an educated guess.
3. Is there a student discount?
A $14.99 plan for families up to six was announced, but there's no information about other discounted plans. Spotify, Tidal, and Rdio all offer 50% for students.
4. What is the quality of the music streaming?
Music purchased from the iTunes Store is 256Kbps, which falls slightly lower than 320Kbps offered by other services. No word on whether Apple Music's bitrate is the same or higher.
5. What's happening to iTunes Match?
iTunes match is Apple's $24.99 / year cloud music storage service — similar to Google Play Music's free storage of 50,000 songs. As of now, the website is still up, but Apple Music has pretty much made it obsolete.