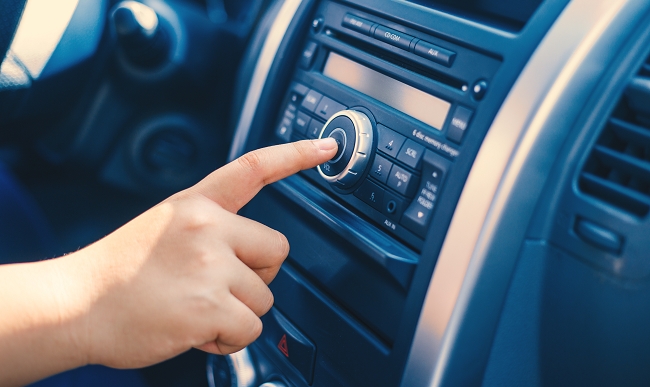 "Country music station in Arizona" is about as conservative, family values as you can get without injecting a cocktail of Andy Griffith re-runs and Toby Keith's Shock N' Y'all directly into your veins. So, it might shock you to learn that KAVV — an oldies country station serving Benson, AZ — aired a PSA on how to hide child pornography from authorities for several years.
The ad received overwhelmingly negative backlash according to CBS News, but it had the backing of station owner Paul Lotsof. Lotsof whipped up the PSA that gives advice on where to store the illegal images because he doesn't agree with the state's harsh sentencing laws for possession of child pornography.
"Nobody put me up to it, and nobody paid," he said. "My feeling is that these people don't deserve life in prison just because they have pictures of naked juveniles."
You can listen to an excerpt of the announcement here and read a bit of what the long-running PSA suggest below:
"If you have such material, you can save yourselves and your family a ton of grief and save the taxpayers a lot of money by never storing such pictures on the hard drive of your computer. Always use an external drive and hide it where nobody will ever find it. Likewise, never keep paper pictures, tapes or films of naked juveniles where anybody else can find them."
According to a local CBS affiliate, the Cochise County Sheriff's Office is investigating whether the PSA is legal. "He is enticing people and providing the information that says, 'Hey, if you're going to look at child porn, this is what you need to do so the cop doesn't catch you,' said Sheriff Mark Dannels. "Freedom of speech does not include telling people to commit crimes."
However, it looks like Dannels might be wrong. Cochise County Attorney Brian McIntyre said the controversial segment falls under free speech protections granted by the 1st Amendment. And the FCC said that they do not regulate the content of public service announcements.
Of course, the hypocrisy of airing an announcement about how to get away with owning child pornography on a platform as pro-family as an oldies country station isn't lost on the station's listeners. The FCC have noted that they've received many complaints about the ad, but it looks like it will be up to listeners to tune out if they want to protest the decidedly messed up spot.