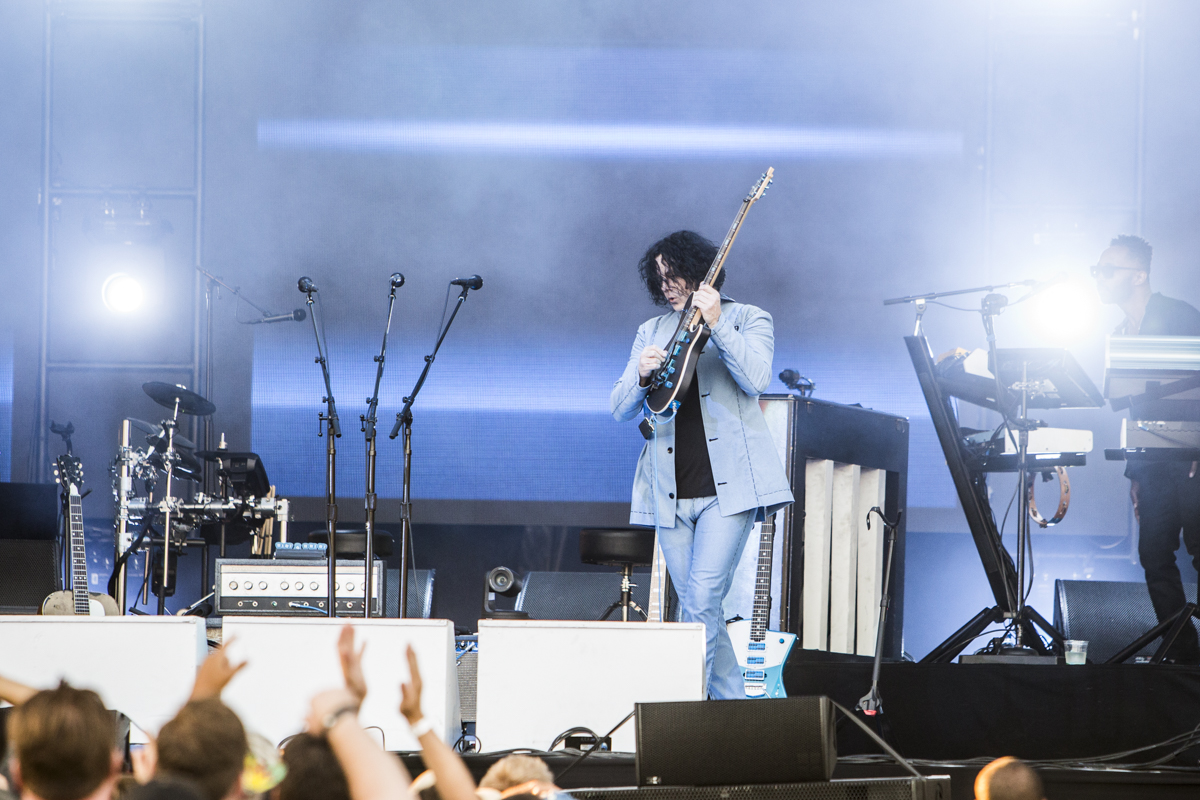 A couple weeks back, Indiewire's David Erlich took a deep dive into a cinematic trend he has noticed in 2018: Nicecore. In his words, these are films that are "humane and optimistic," standing in stark opposition to the current political climate present in the US. He cited movies like Paddington 2, in which an adorable bear finds conflict in trying to save up enough money to buy the perfect gift for a loved one, and Won't You Be My Neighbor, which tells the heartwarming story behind Mr. Rogers, whom Erlich calls "nicecore in a cardigan." It's an insightful piece that gets to the heart of why stories like this are resonating now, and it's a trend that has become visible in other mediums, too.
One example is in television with Adult Swim's Joe Pera Talks With You, a show that's just starting to be talked about widely, with The AV Club calling it a show that will "restore your soul." Checking out the brief episodes, Pera is a similar gentle figure to Mr. Rogers, with his quiet and simple demeanor played for laughs without making him the butt of the joke.
In contrast, it is the regular world, for all its brash nature, that feels out of tune from Pera's reality. And the audience is left to wonder if Pera's view of the world, his desire to both learn and teach, is antiquated or the ideal. (If you want further contrast, Adult Swim's website offers Oxycontin addiction public service ads before each episode.) And if you think nicecore is only for straight, white entertainment, the uplifting brilliance of Netflix's Queer Eye argues that wholesome, pleasant programming comes in a lot of packages.
Paddington and Pera aren't active in their protest of Trump or other darkest timeline events, but they also feel like more than escapism. It's the same way that Arroyo Seco Weekend seemed to function during its second annual event. Even with a couple wildly opinionated rockers headlining the first day, Neil Young and Jack White, the air of positivity ran rampant during the course of the day. With kids under 10 getting in for free and a delightful low-80s sunny day providing the backdrop, it didn't feel like the couples, friends, and families that flocked to Pasadena were fleeing the real world. They were providing an alternative to constantly updating Twitter and wallowing in existential angst. It's a privileged choice that not all people have, there is no doubt about that, but it also felt productive in a way that much of the recent engagement hasn't.
More than just an alternative to the outside world, Arroyo Seco Weekend is also an alternative to the common festival. A look at the lineup finds a divergence from summer fest fare that is often hard to differentiate. Instead, artists like The Pretenders, Alanis Morissette, Kamasi Washington, Gary Clarke Jr,, and The Specials featured prominently, spanning not only genres but also generations. It's not only a festival you can bring your children to, but also your parents.
Speaking merely on a personal level, going to Arroyo Seco is an opportunity to catch up with old friends that I'd never see at a typical, mainstream event. Regardless of the specific reason that got these people through the door, it squarely established itself as a fest for people generally disenfranchised by other events, be it for taste, age, or convenience. As the crowds that made Coachella, Lollapalooza, and Bonnaroo sensations in the last decade get older, Arroyo Seco realizes that people don't necessarily grow out of festivals. Festivals just lose their use for most people.
Arroyo Seco also does not exist in a vacuum. In California alone, there are events like Kaaboo in San Diego and Bottle Rock in Napa that also skirt lines of genre and taste. But while those others feel more like grab bags of widely appealing artists (and the occasional Shaquille O'Neal DJ set), Arroyo Seco is more finely curated to speak specifically to Coachella ex-pats. The artists, too, had previous Goldenvoice ties. It wasn't too many years ago that Jack White headlined Coachella, but even then, he was gifted an early in the evening set and followed by The Weeknd, despite The Weeknd's subheadline status. Neil Young was one of the artists on the mammoth Desert Trip lineup, while Belle & Sebastian has played numerous Coachellas and the currently-on-hiatus FYF Fest. Even before Arroyo Seco existed, it already inherited an identity. In action, it's just a testament to Goldenvoice's vision across their properties.
The niceness of Arroyo Seco was evident even outside the festival's gates. Free on-site parking was available for the second year in a row, resulting in a pleasant stroll across a golf course to get to the festival. And in a world where the restricted items at music festivals could fill books, Arroyo Seco allowed blankets and chairs to be used in designated sitting zones. Dividing the crowd like this resulted in the happy medium of crowdedness, where you always felt like you were part of a collective, yet getting to the front to see a desired artist up close was not an issue. And away from the stages were some of the finest cuisines that Los Angeles has to offer, making anything from Jon And Vinny's pizza, Van Leeuwen's ice cream, and Kogi tacos easily accessible to the hungry crowds.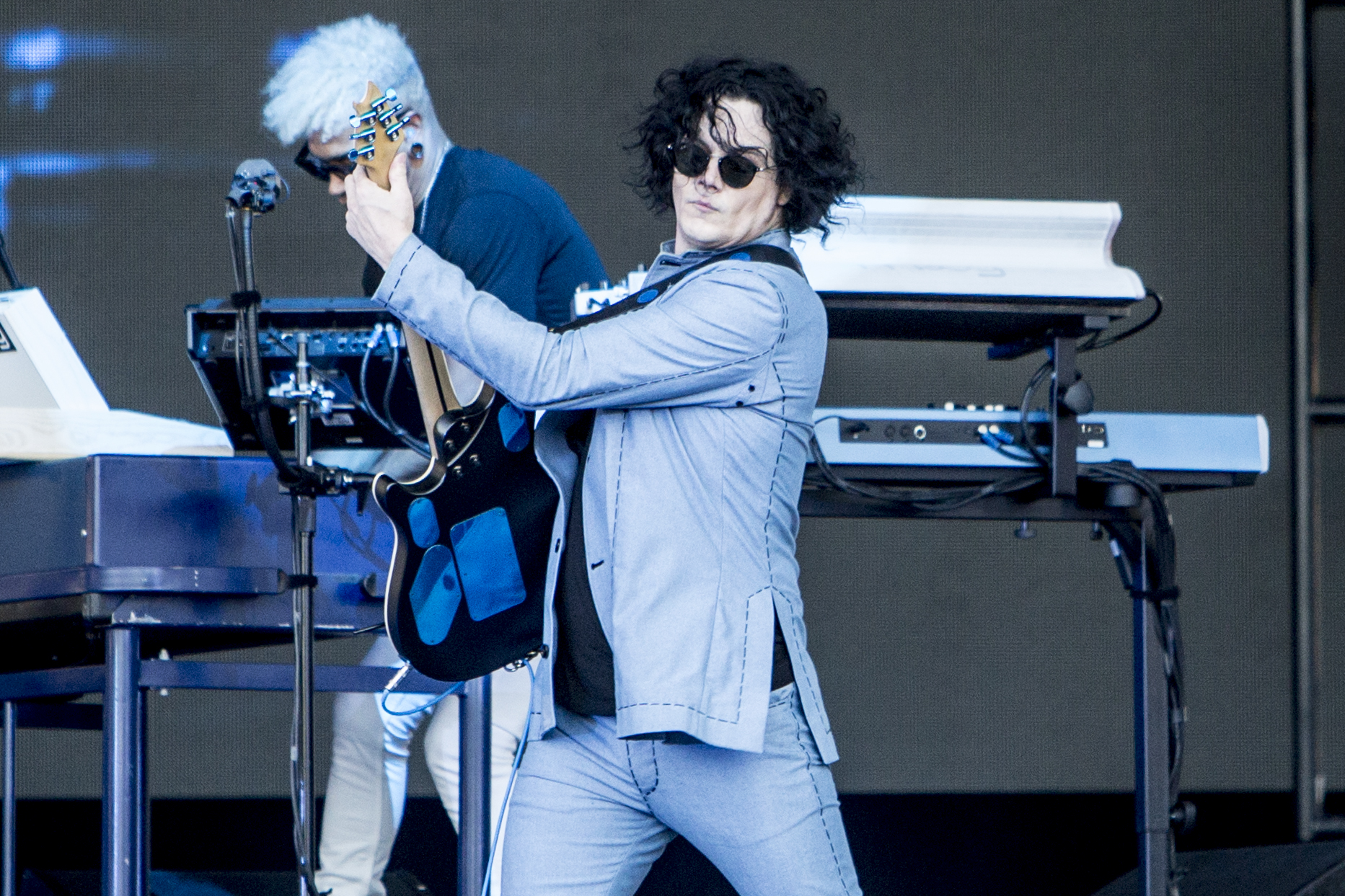 Though the festival featured a large VIP area, Arroyo Seco as a whole feels like a VIP area, complete with ample space to spread out and plenty of direct sightlines. Installations from NASA and The Huntington Library (flowers!) provided respite from the more typically crude brand partnerships that most festivals feature. Instead, everything felt, well, comfortable, which is usually the first trait to disappear upon entering a festival's footprint. And where often fests' biggest concern is getting people through the doors, Arroyo Seco wanted people to leave content, fulfilled, even inspired.
It's not unlike how you exit the theater after seeing Hugh Grant perform a dance number in Paddington 2 or how Joe Pera's quaint demeanor becomes infectious after every ten-minute mini-episode. In a time when the overall feeling, both internally and with everyone around you, is capital-B Bad, nicecore finds hope in feeling good. It might mean diminished artistic relevance for music festivals, but not everything needs to grab headlines like Coachella. At Arroyo Seco Weekend, the fact that its attendees had a nice time is headline enough. The victory comes in return visitors.