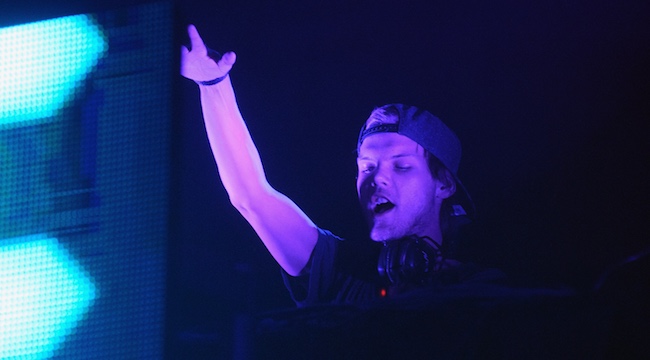 There's no easy way to say this: Tim Bergling, better known as electronic music superstar Avicii, died today, at 28 years old.
Not much is known about Avicii's passing at this point, aside from a statement from a representative: "It is with profound sorrow that we announce the loss of Tim Bergling, also known as Avicii. He was found dead in Muscat, Oman this Friday afternoon local time, April 20th. The family is devastated and we ask everyone to please respect their need for privacy in this difficult time. No further statements will be given."
It's worth noting that Avicii faced some health struggles over the past few years: He retired from touring in 2016 due to health reasons, and he had his gallbladder and appendix taken out in 2014. Avicii established himself as a global superstar with his 2013 debut album True, which features his signature single "Wake Me Up," a monolithic song that topped the charts in 22 countries.
Avicii's contributions to EDM and music at large are significant, so his peers and famous fans have taken to Twitter to express their surprise and sadness about the shocking news of his passing. Check out some Twitter reactions below from the likes of Deadmau5, Calvin Harris, Marshmello, Questlove, and others below.