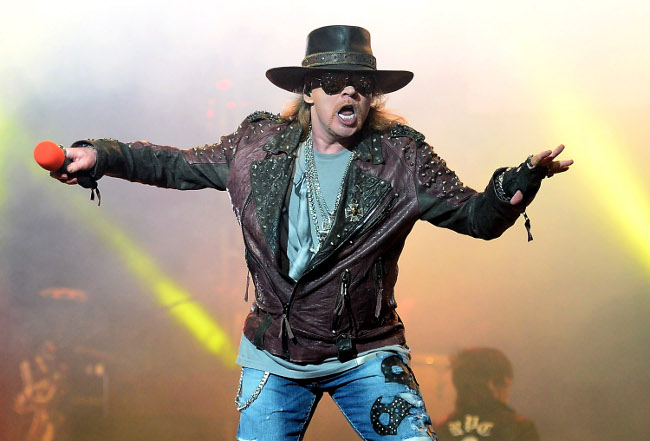 Getty Image
It's a busy time for loud rock bands from a bygone era, and, in particular, it's a busy time for Axl Rose. Rose is currently touring with the "reunited" Guns N' Roses, alongside Slash and Duff McKagan. However, on top of that, Rose has been named as the current singer for AC/DC, because their former lead singer, Brian Johnson, can no longer tour due to concerns about hearing loss. The transition from Johnson to Rose came as a bit of a surprise, and there is at least one ticketing service that is willing to help our ticket buyers who are not terribly excited about this new AC/DC lineup.
Fans who bought tickets for AC/DC's June 4 show at London's Olympic stadium are getting a chance to get a refund from See Tickets. People who had bought tickets for the show though See Tickets received the following message: "You have the opportunity to request a refund of your ticket. Refunds will be available from now until 5 p.m. on Friday, May 6."
Obviously, the refund is being offered for people who bought tickets expecting to see Brian Johnson, but will be getting Axl Rose — perhaps British rock royalty Roger Daltrey of The Who will take up on the offer, seeing as how he criticized the GN'R singer joining AC/DC. Currently, See Tickets are the only ones offering such a refund, but perhaps this will lead to some clamoring elsewhere. While Guns N' Roses fans man be happy to hear Axl Rose, it seems that AC/DC fans may not be quite as enthused. At least some of them have an out.
(via Spin)