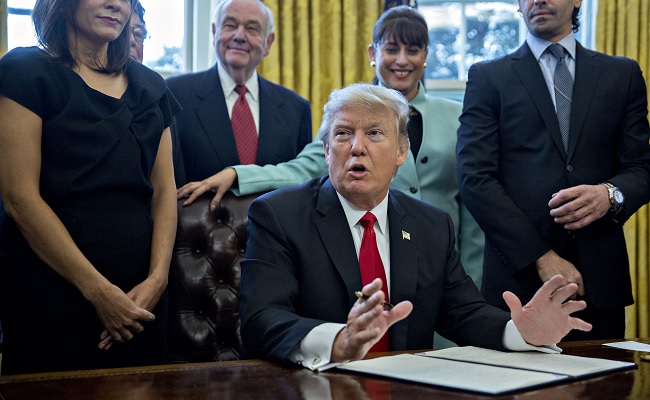 One of the very few bright spots in the first month of the Donald Trump administration has been the awakening and action of American progressives. Millions of citizens have finally found the line that needs to be crossed before they will step out into the streets, and countless organizations have thrown their support behind causes they believe are important to the future of the country. One example is standing against the immigration ban that Trump introduced last week.
The latest company to step up for the cause is Bandcamp, which made the huge step of donating their share of every sale on the site on January 31 to the American Civil Liberties Union. Bandcamp Founder Ethan Diamond explained in a blog post that he was inspired to start the fundraising drive in response to the Trump Administration's immigration ban.
"Like 98% of U.S. citizens (including the President), I am the descendant of immigrants — my great-grandparents came to America from Russia and Lithuania as teenagers and worked in sweatshops until they were able to afford to bring the rest of their families over," he wrote. "Most everyone you speak to in this country has a similar story to tell, because we are, in fact, a nation of immigrants, bound together by a shared belief in justice, equality, and the freedom to pursue a better life. In this context, last week's Executive Order barring immigrants and refugees from seven Middle Eastern countries from entering the United States is not simply immoral, it violates the very spirit and foundation of America."
Since the company's announcement over 400 artists and a slew of labels have joined the company in donating proceeds to the ACLU or other similar charities. In a post directing users to the websites of labels and artists who pledged, Bandcamp revealed that electronic experimentalists Xiu Xiu planned to donate 100% of their Bandcamp proceeds to the ACLU for the next four years.
The drive is part of a rash of giving in response to President Trump's first weeks in office. The New York Times reported that the ACLU has raised $24 million between the immigration executive order being signed and January 30, which notably does not include Bandcamp's fundraiser.