Summer is almost here, so there's no better time for a hip-hop temperature check to see just where the genre is as a whole. While marquee releases from the likes of 2 Chainz, 21 Savage, Anderson .Paak, Boogie, and Denzel Curry set themselves apart from the pack, there have still been plenty of under-the-radar and under-appreciated projects that exemplify the best that hip-hop has to offer.
In fact, there were so many great rap projects — projects that pushed the boundaries of the style in eye-popping, entertaining, or thought-provoking new directions — that narrowing it down to just ten meant that plenty of fantastic projects were left off the list. Some of those projects include the work of well-respected veterans like Bun B and Tech N9ne, some were from established hit-makers like Gunna, PNB Rock, and YG, and some were from emerging talents that are still well-worth checking out, such as Duckwrth, Injury Reserve, Maxo, and Pivot Gang. Meanwhile, the trend of women breaking into hip-hop's boys club continued with standout projects from the likes of Asian Da Brat, Dreezy, Saweetie, Tink, and Yung Baby Tate.
But in the end, these were the ten albums that stood out the most, representing a cross-section of styles and concepts that showcase the best of where hip-hop has been in the last six months — and some pretty good indicators of where it's going. One thing to keep in mind: these are only albums that didn't appear on our list of best albums of the year so far.
10. A Boogie Wit Da Hoodie, Hoodie SZN
Even before his breakthrough single "Drowning" in 2017, A Boogie was already the voice of New York's new generation of artists. The influence of the Bronx rapper's melodic delivery can be heard in the sound of many of the city's rising stars. On Hoodie SZN, the Uptown crooner invites some major label friends to the party. With guest appearances from Young Thug, Offset, Nav, and many others, it's slightly bloated, but a fun time nonetheless.–Jordan Coley
9. Shy Glizzy, Covered N Blood
On the surface, Shy Glizzy's latest album is a collection of braggadocious, menacing bangers such as "Demons," and "Big Dipper" over thumping, mysterious production. But listening close enough to Glizzy's lithe, sing-songy flow reveals traumatic nuggets laced in between the boasts such as "Big Dipper's" "I swear there's too much pain here for one young nigga" and "Demons'" "I cut the lights off in my house and I see fucking demons." There's clearly a lot at play in Glizzy's world, even amid the excess.–Andre Gee
8. DaBaby, Baby On Baby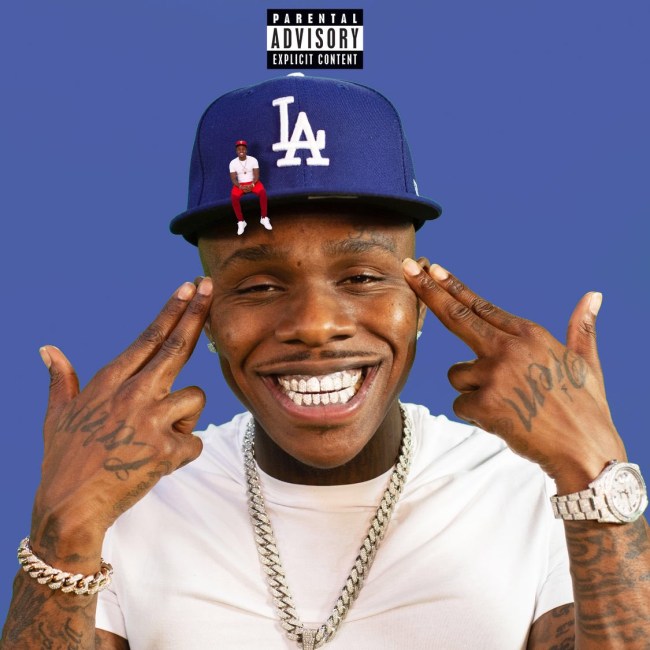 DaBaby is undoubtedly one of the more exciting personalities to emerge in rap in some time. His cartoonish machismo has not only spilled out onto our social feeds, but is front and center on his debut Baby On Baby. From the cantankerous "Suge" to the swaggering "Walker Texas Ranger," across the entire project, the North Carolina rapper sustains a level of constant menace like it's one long droning chord. And it's honestly quite beautiful.–J.C.
7. Schoolboy Q, Crash Talk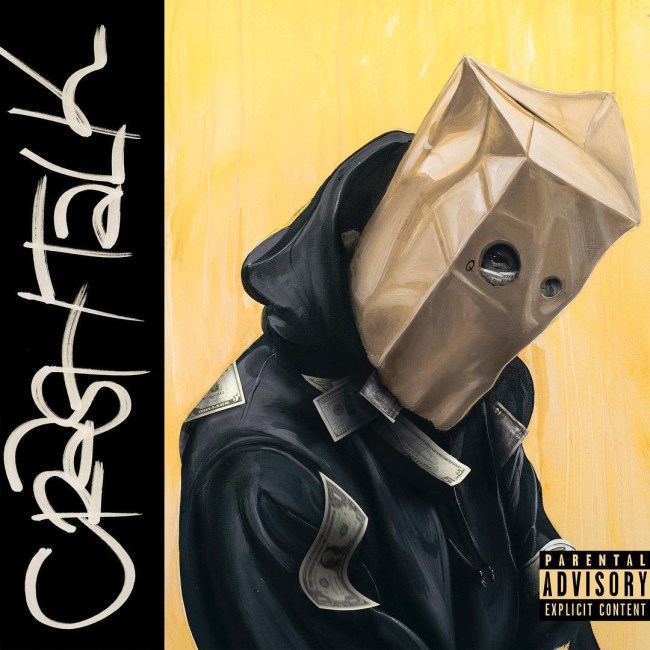 After a long delay necessitated by the untimely death of Q's good friend Mac Miller, CrasH Talk barged into our stereos this April. The album shows Schoolboy easing into a young OG role in the rap game, getting reflective on "Black Folk" and introspective on the album's title track. But that doesn't mean he's totally switched up his act, which bangers like "5200," "Numb Numb Juice," "Floating" and the Travis Scott-featuring "Chopstix" demonstrated.–A.G.
6. Queen Key, Eat My Pussy Again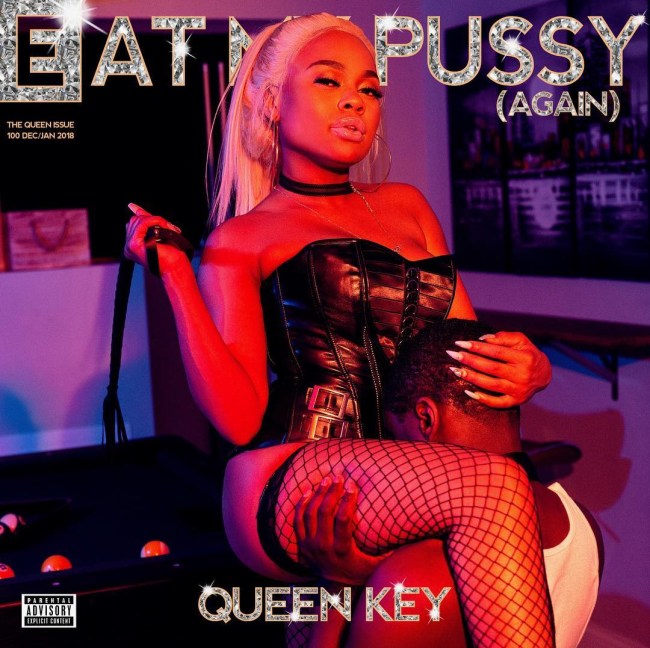 Queen Key liberates masterful wordplay and redeems cunning, yet playful verses all over Eat My Pussy Again, making it a worthwhile one-of-a-kind listen. Womankind before mankind is the ongoing mantra divinely heard on Eat My Pussy Again. Between "Hey" and "Gimme $," the Queen Key commandments are assertedly laid out. The Chicago royal's versatile rap style and complete lyrical domination of the EP's production crystallize her boost on the imperial rap throne.–Cherise Johnson
5. Young Nudy & Pi'erre Bourne, Sli'Merre
Pi'erre Bourne and Young Nudy might be the most unlikely rapper/producer pair in hip-hop. In theory, Nudy's somnolent delivery shouldn't work over Bourne's ethereal sonic pastiches, but somehow it really does. In fact, Nudy even claims that he was the first person to ever rap on one of Pi'erre's beat. Everything on Sli'merre from the lullaby-like "Sunflower Seeds" to the buoyant "Mister" buzzes with the power of this chemistry. It's the Atlanta rapper's most polished project to-date and further builds the case for Bourne as one of hip-hop's premier producers.–J.C.
4. Loyle Carner, Not Waving, But Drowning
Anyone who puts his mom on his album automatically earns 1,000,000 points in my book. While Loyle Carner is far from a household name on this side of the pond and the UK isn't especially well-known as a force inside hip-hop, he joins fellow Brit Little Simz in crafting one of the best representations of the form this year.