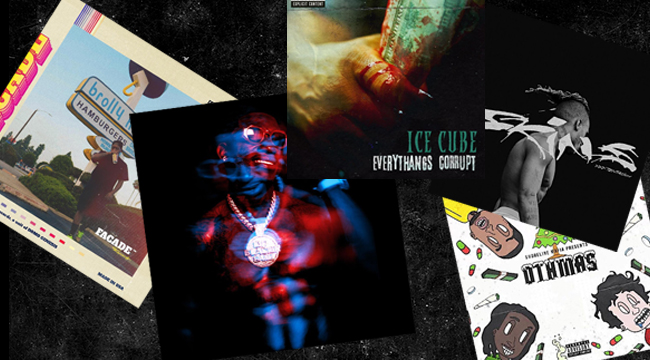 This week's hip-hop preview definitely highlights the eclectic nature of the genre in 2018. Headlined by a comeback album from a rap pioneer, underlined by a posthumous album from one of rap's most polarizing recent figures, and punctuated by an outrageous holiday-themed album from one of the west coast's most exciting new groups, the variety on display is a microcosm of the dazzlingly wide array of musical palettes on tap from the best of rap in 2018.
There may be even more surprises on call as well. 21 Savage mysteriously tweeted out "12-7-18" with no context last month, which could indicate he has an album on the way as well. He's certainly due; while his 2017 debut Issa was a solid standout that proved he bore hidden depths, he's been relatively quiet ever since, at least on the solo front. Meanwhile, the improvement he displayed in guest verses on albums from Metro Boomin and Meek Mill sounds even more promising from a solo album standpoint. Trap music could certainly use an infusion of his deadpan wit and snarling disdain to balance out the melodizing and ostentatious flexing that the genre's been on lately; rap may be pop, but it still needs an air of menace to maintain its cool.
Even if 21 doesn't drop his album, the return of Ice Cube may help give rap back its bite; as one of the original members of NWA, Cube was one of the rappers largely responsible for both rap's explosion into the mainstream consciousness in the early '90s and its ability to terrify suburban white parents. But if stunting is more your speed, trap elder statesman Gucci Mane has his first release of 2018 on the way as well. The point is, there's something for everyone; as we'll see down the list, there's even something for jolly old Saint Nick to help close out the year. Read on.
Domo Genesis, Facade Records
In writing about Odd Future this week, I felt somewhat obligated to highlight the main stars of the game-changing super crew, like Tyler, The Creator, Earl Sweatshirt, and Syd Tha Kyd. However, during their rise to stardom, my favorites were always the more low-key role players who maybe stuck a little more closely to convention but still found small ways to stand out. Domo Genesis was one of those members of the crew who stuck to smooth, tightly-focused west coast funk. With his slicker-than-hot-fish-grease single "Online" climbing the streaming charts, expect more of his sunny day, palm tree hop on this six-song EP.
Gucci Mane, Evil Genius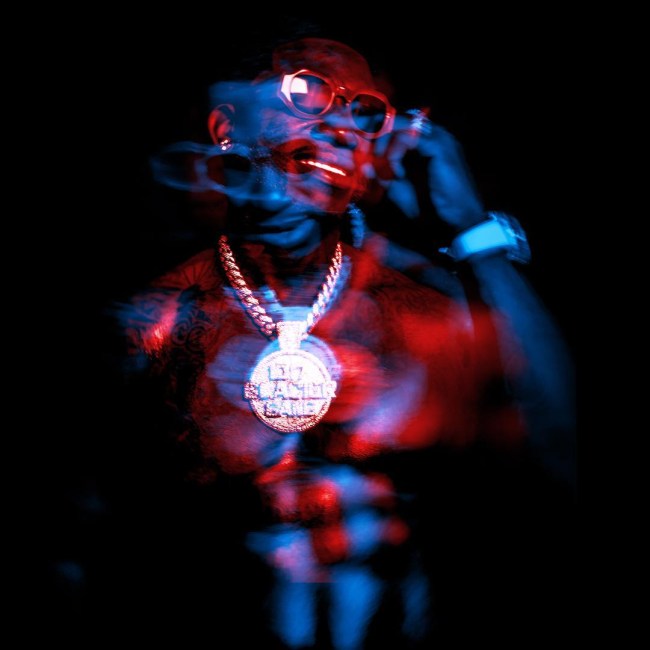 It's hard to believe that the trap pioneer who once earned his Southern rap dominance by sheer, machine-like volume of releases has slowed down to only releasing one album a year, but cut Guwop some slack. He's a married man now, and even if he didn't have domestic responsibilities, he'd still be quite busy managing his 1017 Records signee Asian Doll and making business moves like modeling for Diesel and signing copies of his autobiography. However, he still had time to record this collection of swaggering stunts, which includes singles "Wake Up In The Sky" and "Bipolar."
Ice Cube, Everythang's Corrupt
Speaking of rap pioneers who should be way too busy to record new music but found the time anyway, Ice Cube is coming off the successful second season of his Big 3 basketball league, which should have bought him plenty of license to take it easy for the rest of the year. Instead, he dusted off the rhyme books and returned to the booth to record his tenth album (and first in eight years), Everythang's Corrupt. The LA OG confirmed that the album is just as political as its title implies, but that doesn't mean there isn't still room for his signature G-Funk sound, which he puts on full display in recently-released single, "That New Funkadelic."
Shoreline Mafia, OTXMas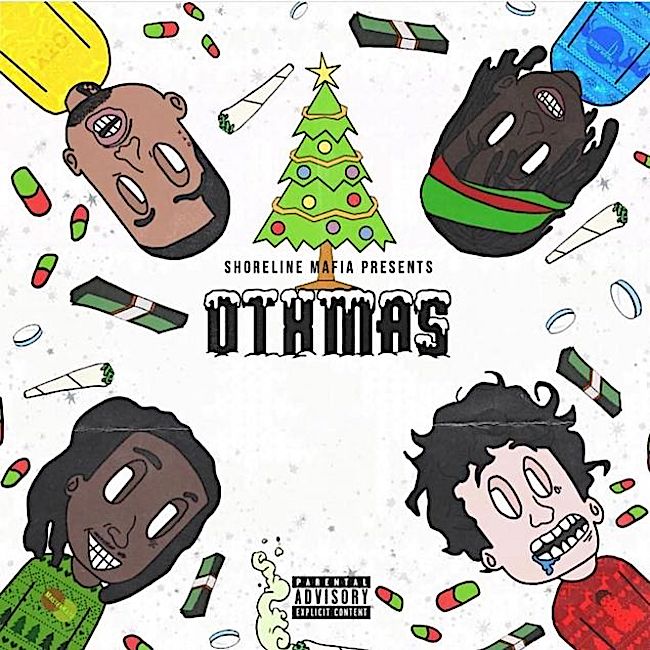 I wrote about how this LA-based, post-gangsta, party rap crew turned out the Novo at a recent concert with their rambunctious mix of throwback traditionalist style and new-school ratchet aesthetic. But even knowing how grounded they are in the rap roots of their hometown, I don't think anyone could have expected this. Taking more notes from their gangsta rap forebears like Snoop Dogg and Death Row Records, they've recorded a Christmas album of their very own. This should be a fun album, applying their "Musty" charm to tracks like "Homicide" and "Bathing Ape."
XXXTentacion, Skins
Although the album itself has already leaked online, its Friday release is still significant since it's the first of the late rapper's albums to be released since his death this summer. The only guest on the album is Kanye West, who is already generating some controversy thanks to the content of his leaked verse, which apparently defends XXXtentacion, who was on trial for charges of domestic violence at the time of his death.