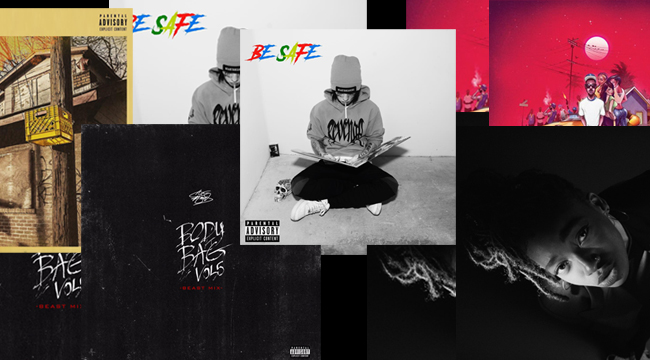 We've got a big week of hip-hop ahead, with both highly anticipated releases and a few surprises on the way. While vets 2 Chainz, Ace Hood, Blu, and Little Simz all have projects dropping, don't sleep on up-and-coming names like Lil Skies and Lil Xan, both of whom are set to carve out their own space in the game with follow-ups to their recent debuts.
While 2 Chainz has been hyping his upcoming fifth studio album for almost a year, Ace Hood and Blu have been releasing projects of their own independent pretty steadily while flying under the radar for some time. Little Simz, meanwhile, may be relatively unknown in the US, but on the far side of the pond, she's an established force and is set to finally make a bigger splash Stateside with her next project after recently working with higher profile pop acts like Gorillaz.
Lil Skies made a splash of his own in 2017, jumping out the gate to chart on the Billboard 200 with his debut album, Life Of A Dark Rose. He's going to try to capitalize on that success with its upcoming follow-up after a year of touring and mid-lining Rolling Loud's LA festival. His counterpart this go-round is Lil Xan, who is looking for some redemption after his own debut, Total Xanarchy, gave him a shaky start in the spotlight. He delayed its follow-up for a month (it was originally due on February 3) for some last minute tweaks, but hopefully those 30 days gave him a chance to work out the kinks on his planned tribute to his hero Mac Miller.
2 Chainz, Rap Or Go To The League
If nothing else, Chainz will undoubtedly have the best album title of the week, if not the entire year. The self proclaimed king of trap has been in the studio with the self-proclaimed king of the NBA, LeBron James, who is said to have handled A&R duties for the album — a fact which has rap fans excited and Lakers fans annoyed.
Ace Hood, Body Bag 5
Once upon a time, Ace Hood was tabbed by XXL to be one of biggest names in hip-hop set to blow. That he did, peaking in 2013 with the release of Trials & Tribulations, his fourth studio album, and its inescapable single, "Bugatti." Since then, his releases have been much lower key in their impact and reception, but no less focused in their quality and intensity. Body Bag 5 follows up 2018's Trust The Process II: Undefeated, which similarly flew under the radar but highlighted Ace's prolific nature as his twentieth mixtape to date.
Blu And Oh No, A Red Hot Los Angeles Summer Night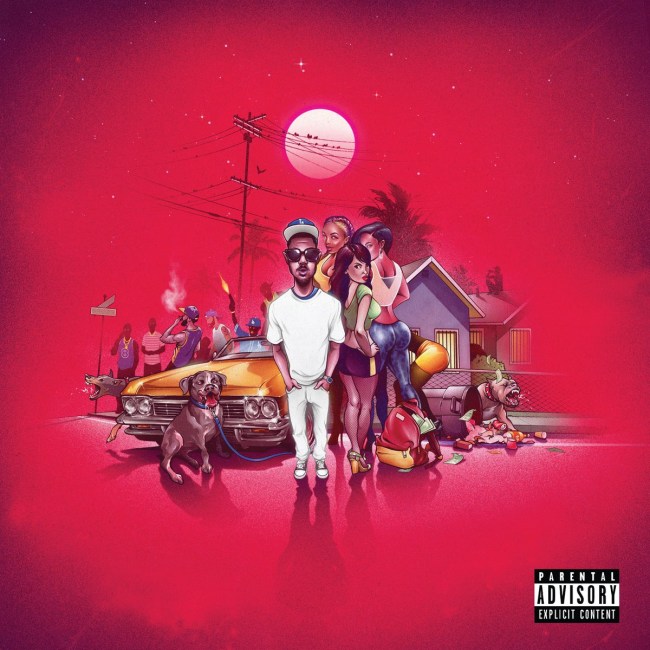 Coincidentally, Blu joined Ace Hood on XXL's inaugural Freshman cover and has had a similar career trajectory, albeit without the massive hits — he does have one arguably classic album, though. Some of that is by design; Blu has always preferred to stick to dense, experimental rap over easily accessible pop or party songs, but he's also gutted out an incredibly prolific and consistent career on his own after leaving Warner Bros. Records in 2013. For his latest indie release, he's teaming up with Oh No, the Oxnard-born LA underground rap fixture, to handle the beats while Blu does what he's always done best.
Lil Skies, TBA
Just a couple days after announcing a tour with Lil Pump, Skies made the surprise announcement that his sophomore album would drop on February 28 via Twitter. Since the release was only just announced, there's little other information. However, judging from his punchy debut, it's likely safe to assume he'll put all of his considerable star power on display, following up with a stream of inventive videos to keep the buzz going as he did with Dark Rose.
Lil Xan, Be Safe
Lil Xan says he's sober after he entered rehab in response to the death of Mac Miller, a performer that Xan considered an influence, inspiration, and mentor. How that will reflect on his new music remains to be seen, but with appearances from rising pop stars Billie Eilish and Noah Cyrus, it's likely to be his most mainstream-friendly effort yet.
Little Simz, Grey Area
Uproxx's own Andre Gee called Little Simz a "name to watch in 2019" and it's plain to see why from her appearances on Gorillaz' 2017 album Humanz and their 2018 Demon Dayz Festival in Los Angeles. Don't let the accent fool you; she's a rapper's rapper with a gift for finding surprising pockets in innovative, genre-pushing beats, as on her late 2018 single, "Offence." Grey Area has been cooking for some time, so it'll definitely be a polished effort from an artist who knows exactly what she wants from her craft and always creates thoughtful, intriguing work.
Some of the artists mentioned are Warner Music artists. Uproxx is an independent subsidiary of Warner Music Group.