Keeping up with new music can be exhausting, even impossible. From the weekly album releases to standalone singles dropping on a daily basis, the amount of music is so vast it's easy for something to slip through the cracks. Even following along with the Uproxx recommendations on daily basis can be a lot to ask, so every Monday we're offering up this rundown of the best music released in the last week.
This week Chance The Rapper returned with a quartet of new tracks, Wild Pink delivered an instant classic, and The 1975 showed that they don't need to water themselves down to be captivating. Yeah, it was a pretty good week for music. Check out the highlights below.
Chance The Rapper — 4 New Songs
After a couple days of teasing new music and then backtracking, and also buying a local Chicago website, Chance The Rapper delivered on his promise and dropped four brand new songs. The songs are bright and optimistic, the same open-hearted hip-hop that Chance has perfected. It the summer could actually have a singular sound, this wouldn't be a bad place to pull from.
Wild Pink — Yolk In The Fur
Every year, there might be an album or two that comes along that makes you think "I'm going to be listening to this band for a long time." Wild Pink are that for 2018, and Yolk In The Fur is a record I can imagine listening to consistently for the rest of my life. It's earnest songwriting without being precious, a record delightfully out of step with its peers. In short, it is one of the best rock records of the year.
Buddy — Harlan & Alondra
On his debut album, Buddy has to do a lot to live up to the hype. So, it's not without great implications that this album feels like a success. In his interview with Buddy, Uproxx's Aaron Williams said, "If home is where the heart is, Buddy's heart forever resides down the block from that pharmacy, even as it soars in the skies above those asphalt runways across the street from where he grew up."
Meg Myers — Take Me To The Disco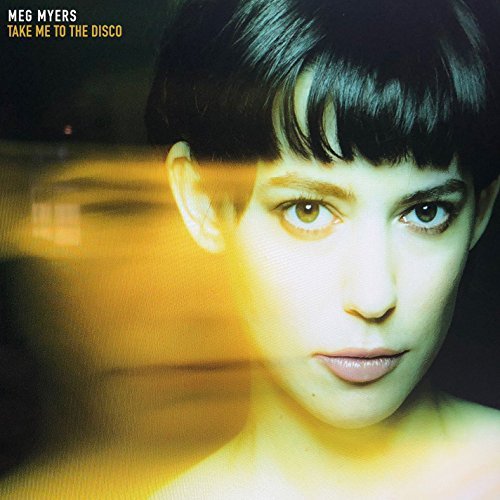 On her sophomore album, Meg Myers has never sounded more confident in herself. She blends intimate and subdued ballads, '90s alternative rock, and electronic textures for something that sounds definitively like herself. "The deeper you are able to connect with yourself, the deeper you can connect to other people," she told me in a recent interview. This album puts that into practice.
The Internet — Hive Mind
It seems like another lifetime ago when Syd was best known as the Odd Future DJ. The Internet has taken on a life of its own, and on Hive Mind, they look to capitalize on the Grammy nomination they received from their previous effort. Expect more confident, soulful chops from a band that only seems to get better from record to record.
The 1975 — "Love It If We Made It"
In an alternate timeline, The 1975 are capitalizing on their ascent to arena status with direct songs that reflect the current alternative trends. But The 1975 are far too interesting for all of that, and "Love It If We Made It" instead finds leader Matt Healy barking slogans and pull quotes with remarkable intensity. It probably won't sound great on the radio, but it is perfect for giant festival stages.
Waxahatchee — "Chapel Of Pines"
For the last couple albums, Waxahatchee has mostly been known as a band, expanding songwriter Katie Crutchfield's personal compositions into sometimes punky, sometimes plaintive works. But "Chapel Of Pines" sounds like home for Waxahatchee, giving the Southerner a platform to let her roots shine. The song is from an upcoming EP, and if it follows suit, it could be an all-timer.
Ciara — "Level Up"
Ciara is back with the best new pop song of the week. The wildly impressive choreography from the video helps, but the song manages to sound remarkably current and full of life. For an artist that hasn't been in the public eye of late, "Level Up" feels like she never left.
Greta Van Fleet — "When The Curtain Falls"
Rock music isn't producing a whole lot of ascendent bands at the moment, which makes Greta Van Fleet standout. "When The Curtain Falls" pays homage to bands like Led Zeppelin in its commitment to retro sounds, but in a land where guitar is not king, it all feels suprisingly revolutionary.
Joyce Manor — "Million Dollars To Kill Me"
Pop punk's not dead. Los Angeles' Joyce Manor have been making heart-on-their-sleeve-tattoo rockers for several albums, showing off an ear for a melody and a penchant for sharp lyrical observations. Their latest is no different, which is just about the best news possible. Still, don't expect them to break into the mainstream.