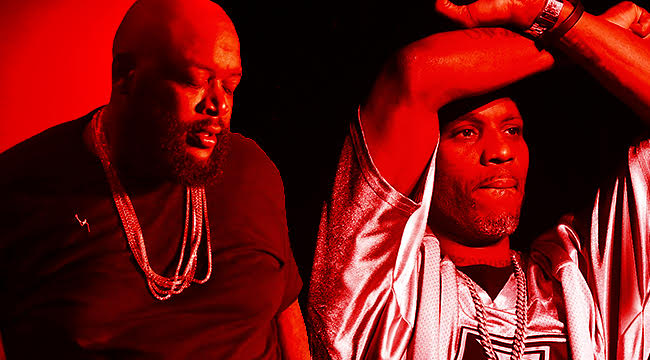 Hip-hop is moving as fast as ever. Luckily, we're doing the work to put it all in one place. This week, there were new videos from Goldlink, A$AP Rocky, as well as Drake and Rick Ross. There were also new singles from Pusha T (with the assistance of Kash Doll and Lauryn Hill), Open Mike Eagle, and the classic Cash Money trio of Lil Wayne, Birdman and Juvenile. Big Sean also had a busy week, releasing "Bezerk" with A$AP Ferg and a Funkmaster Flex freestyle on Monday. Here's the best of the rest:
Swizz Beatz — "Just in Case" Feat. Rick Ross & DMX
A pair of hip-hop legends unite on "Just In Case," where Swizz Beats brought together Rick Ross and DMX to trade gritty bars over an old-school-flavored beat. The track is a single from Epix' upcoming Godfather Of Harlem series about infamous drug kingpin Nicky Barnes.
Earthgang — "Up"
Earthgang sparked anticipation for "Up" when they performed it on COLORS, and they finally released the frenetic track in full this week. The beloved duo let loose vocally over frenetic percussion and zany instrumentation.
Young MA — "Petty Wap 2"
This week, Young MA announced that her debut Herstory In The Making album would be dropping September 27. She gave fans a taste of what to expect with "Petty Wap 2," a braggadocious track paired with a house party video featuring the beautiful women that MA loves to rap about.
Mozzy — "Sad Situations" Feat. NoCap
Mozzy is known for gritty depictions of the Sacramento streets over brooding trap-driven production, but he decided to take a different route on "Sad Situations," a collaboration with NoCap where the two MCs express gratefulness for their come up but stay wary of pitfalls over melancholy guitar play.
Jay Critch — "KD Freestyle"
Jay Critch decided to pay homage to new Brooklynite Kevin Durant on his "KD Freestyle," where he notes he's "been ballin' since Dubs."
Benny Blanco — "Graduation" Feat. Juice WRLD
Benny Blanco and Juice WRLD took turns flexing their "glo up" on "Graduation." The soaring chorus is catchy enough for the upcoming class of 2020 graduates to sing along, but then they take potshots at their former classmates which would probably engender more fights than fond memories.
Villain Park — The Recipe
Yesterday, Los Angeles group Villain Park beat the Friday rush with their debut album entitled The Recipe. The lyrically gifted trio cooked up a 12-track album where they offer their perspectives on life in the LA streets as young black men.
Uncle Luke — "Bad Girl Walk"
Miami bass legend Uncle Luke released "Bad Girl Walk," his first single in years. He sounds like he still knows how to get the party started, commandeering an energetic production with his trademark charisma and instructions for women to dance the night away.
Bishop Nehru — "Made For This"
This week's #NehruvianTuesday got pushed up to Monday to accommodate Bishop Nehru's birthday. He offered his fans a gift with "Made For This," a single from he and Brady Watts' The Real Book Vol. 1 EP. He shows off his melodic gifts and jumps into a double-time flow where he affirms his lyrical supremacy and lets us know "I'm 6'2" but got heart like I'm 7'3.""
Connis — "Interim"
Cambridge, MA artist Connis released the video for his "Interim" single today. The rapper-producer paired the pensive, melodic track from his self-titled debut album with breathtaking glimpses of Abiquiu, NM and New Orleans. The video's cinematography juxtaposes his intimate lyrics with humbling images reflecting the wide scope of nature's beauty.
Some artists covered here are Warner Music artists. Uproxx is an independent subsidiary of Warner Music Group.