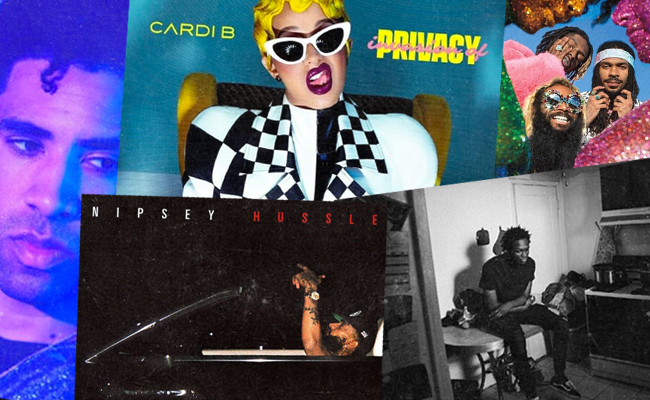 Modern-day rap can feel like a persistent, ever-present storm front, ready to deluge its audience at anytime with a nonstop torrent of new music. It can be overwhelming. Where once upon a time, listeners had time to digest each release before the next, now each project lands seemingly together, all clamoring for attention. It doesn't help that so many records have begun to adopt extreme measures in length, going one way or the other in an effort to appeal to repeat listens or garner gaudier streaming statistics for their respective creators in the ever-saturated marketplace.
However, even with all the changes to the modern musical and technological landscape that offers up more and more options, one principle will always remain the same: The cream always rises to the top. Some projects will always stand out from the pack, through the care of their creators or the magic inherent to their execution. Bangers will always be bangers, bops will always be bops, great rappers will always shine, and the best beats will stand the test of time and multiple listens. Albums that impress will live long past their initial release, making you return to them even as the onslaught of new music continues.
From Nipsey Hussle to Cardi B and everything in between, here are the best rap albums that have impressed in 2018 so far.
20. Skyzoo, In Celebration Of Us
As per usual, Skyzoo delivered a master class in MCing on In Celebration Of Us. The Brooklyn rapper is renown for crafting introspective narratives over evocative production, but this time he harnesses his lyrical gifts to explore more social commentary than ever before. Songs like "Heirlooms & Accessories," "Black Sambo," and "Baker's Dozen" showcase the Empire rhymer's incisive, poetic summation of the state of Blackness in 2018.—Andre Gee
19. Lil Yachty, Lil Boat 2
Hip-hop traditionalists tried to make Lil Yachty the poster boy for lyrical apathy, but he fought that stigma a bar at a time on Lil Boat 2, the long-anticipated follow-up to Lil Boat that pivots from the original's cheer to aggression. Though Yachty's gifts may shine brightest through the Teenage Emotions of his past work, newer trackst like "FWM" and "Boom" show that he's grown and ready to hold his own with QC comrades Migos and Lil Baby.—A.G.
18. Migos, Culture II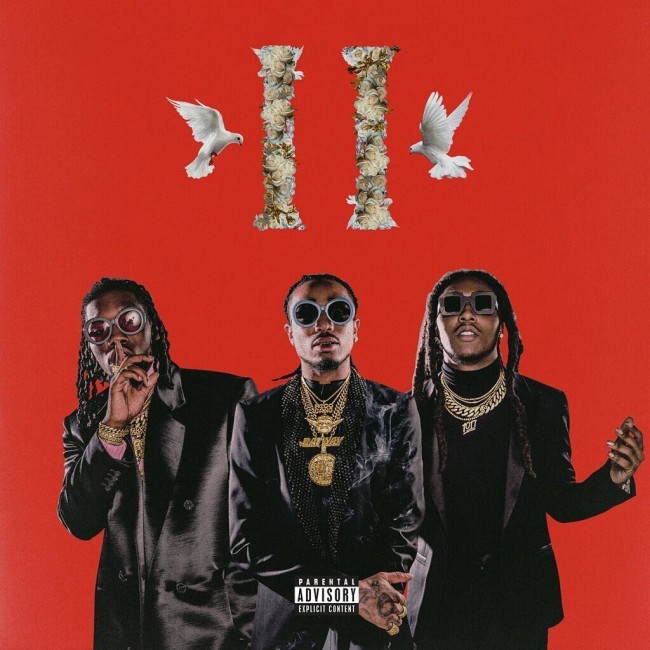 Though it might not have had the culture-shifting weight of their preceding record, Migos' Culture II still had plenty of trap-pop bangers, for those who were willing to stick around and unearth them throughout its lengthy runtime. "BBO" is a personal favorite, where 21 Savage joins the trio to flex over Kanye West horn-heavy production. Don't be surprised if a couple more songs off this record have a second wind later in the year — this trio is constantly and continually ahead of their time. Surprising naysayers time and again? That's just their culture.—Caitlin White
17. ASAP Rocky, Testing
Dropping almost without warning after a months-long buildup and containing revamped versions of some of Rocky's most experimental songs (particularly the Moby-sampling "ASAP Forever," with additional verses from Kid Cudi and T.I.), Testing is as much artistic statement as it is rap album. It finds the Harlem pretty boy rapper flexing his usual boastful, fashion-forward worldview over even trippier beats than the ones found on his psychedelic At. Long. Last. Asap. While he still seems to have some issues hashing out his lyrical identity, it's almost as much to watch him try to figure it out as it was to first hear him on his supremely confident "Peso" debut.—Aaron Williams
16. Rae Sremmurd, SR3MM
Rae Sremmurd came back in a big way on their SR3MM extravaganza, an album that showcased the group's dynamism times three. Their raunchy, melodic energy is intact on the group album, with standouts like the Weeknd-assisted "Bedtime Stories" and "Buckets." Their long-awaited solo albums take disparate courses, however. Slim Jxmmi put the world on notice that he's an entity all his own on Jxmtro, while Swaecation shows Swae Lee's promise but also the things he needs to work on. For the time being, at least, these two are still better together.—A.G.
15. Earthgang, Royalty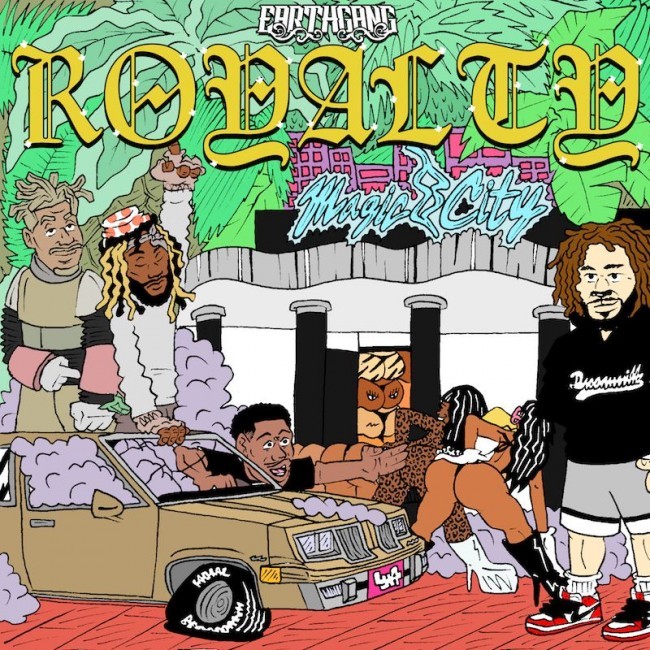 Earthgang's velvet-rope trap rap has never sounded more distinguished than on the Atlanta duo's final EP in a series of three, Royalty. Taken together with their earlier releases, 2017's Rags and Robots, Doctur Dot and Johnny Venus rap circles around their peers, flying, buzzing, and flowing through nasty rhymes and conscious-minded bars alike. Whatever the subject, every phrase feels like finery, and their much-anticipated full-length follow-up, Mirrorland, can't come quickly enough.—C.W.
14. Various Artists, Black Panther: The Album
Every so often, a movie studio decides to put some actual care into a soundtrack. Marvel knew Black Panther was set to be a box office blockbuster and tasked Kendrick Lamar and TDE to provide a soundtrack with Billboard impact. Duckworth not only sequences the project but anchors with his own music like "All The Stars" with SZA and "King's Dead" with Future and Jay Rock. Kendrick has his fans yelling, "yes, this is my king."—A.G.
13. Bishop Nehru, Elevators: Act I & II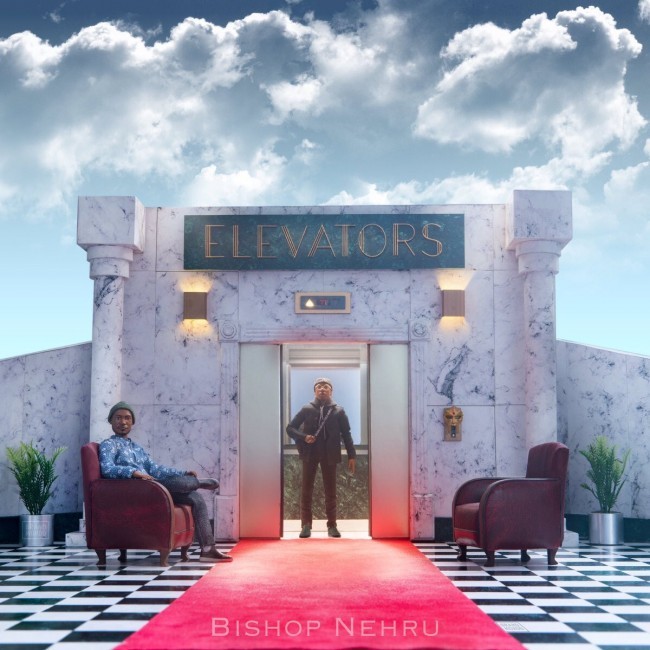 Concept albums are an iffy proposition in hip-hop; for every well-executed example of the genre there's at least one clunker that gives up halfway through or clutters itself with needless filler. Luckily, Bishop Nehru's collaborative effort with producers MF Doom and Kaytranada avoids the latter pitfalls to turn in one of the most cohesive examples of the former I've ever encountered. Even the notes in the respective loops of each producer's half of the album play into the concept, with rising and major chords on Ascension and minors on Free Falling highlighting the emotional rollercoaster that is rap stardom.—A.W.
12. Phonte, No News Is Good News
Grown man rap at its finest, on Phonte's latest the burgeoning hip-hop elder statesman ruminates on aging gracefully, confronting mortality, and yes, still spitting hard-as-nails battle raps over fishgrease beats that prove rap will never just be a young man's game. While Tay reckons with oft-overlooked, reality rap topics like divorce and middle age, production from longterm hip-hop stalwarts like Nottz and Marco Polo provide banging soundscapes that perfectly complement his reflections on life and love with an attention to detail that only a well-seasoned vet could deliver.—A.W.
11. Lil Baby, Harder Than Ever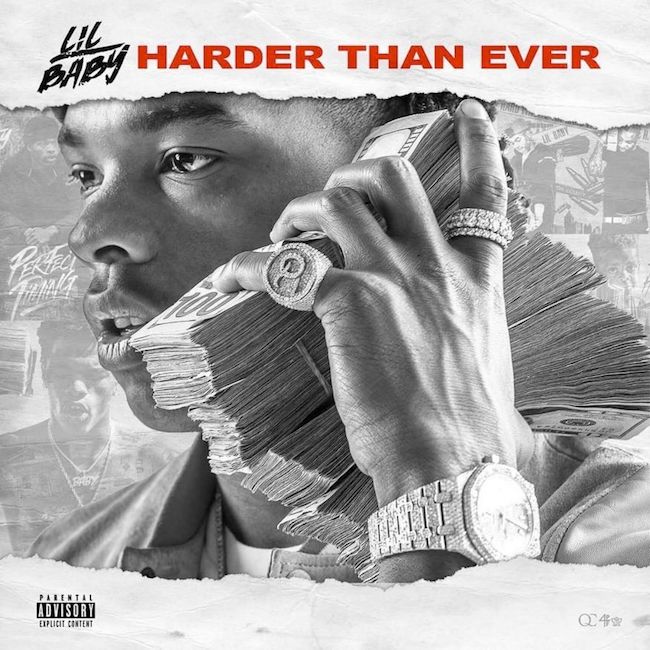 Those who thought that QC was a mere three-act race with Migos, Lil Yachty and Cardi B are sadly mistaken. Lil Baby is in the zone, and his recently released Harder Than Ever is an aptly-titled exhibit A. His name belies the album's content, as he delves into the grim realities of his Atlanta upbringing and provides well-crafted subwoofer snacks with bangers like "Fit In" with Gunna and "Yes Indeed" with Drake. Does Lil Baby fit into the New Atlanta convo after Harder Than Ever? Yes indeed.—A.G.
10. JPEGMafia, Veteran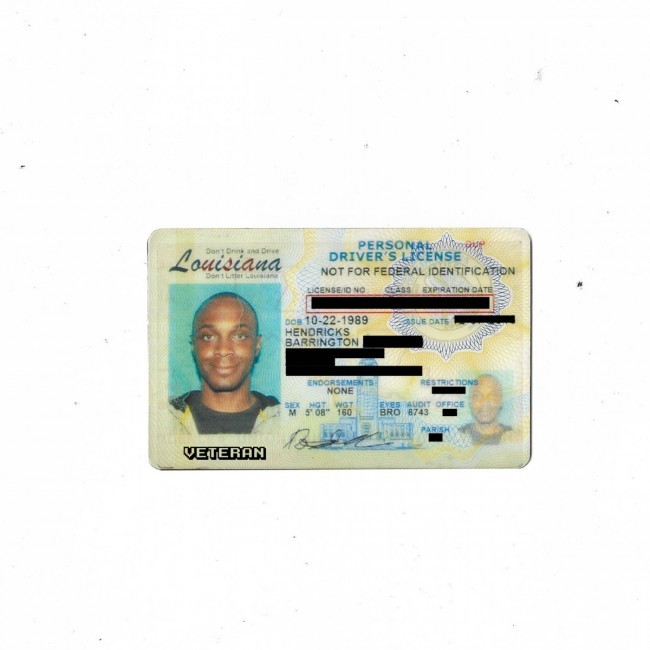 An angry headrush of a project with a twisted sense of humor, JPEGMAFIA's experimental Veteran album is a thrilling glimpse into the psyche of a Baltimore native — and military veteran — completely distressed with the state of America. From the dire synths that harken to alarms on "Baby I'm Bleeding," to the groovy-yet-sputtering percussion on "Libtard Anthem," Peggy channels the rudderless, perilous state of America and lashes out on elements of the establishment from police to poor ol' Morrissey.—A.G.
9. Payroll Giovanni And Cardo, Big Bossin Vol. 2
How two Midwesterners nailed down the classic sound of West Coast G-Funk better than most of the West Coast rappers currently cruising the PCH is a mystery, but one that's beyond welcome in the modern rap landscape. With the ominous sounds of trap and the murkier moods of underground rap pervading the majority of rap's hit records, the lighthearted effervescence of Cardo's beats is as refreshing as a cold glass of Sprite on a sunny, Southern California afternoon, while Payroll's street-smart rhymes are sprinkled with hard-earned, OG wisdom like cilantro on a carne asada taco, fresh off the truck—A.W.
8. Kash Doll, Brat Mail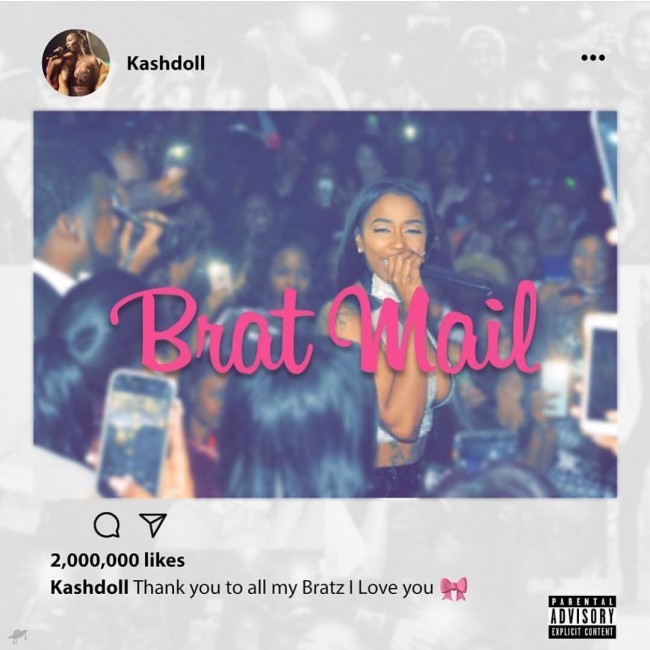 Though there's been a recent outbreak of upstart female rappers who use the moniker "doll" somewhere in their name, Kash Doll blows those other playthings out of the water. Unafraid to mix her spoken word poetics with thick, sputtering beats, Kash is equally capable of spitting out a pop-ready chorus flex like "Dancin'" as she is an Erykah Badu-era ballad with a string of emotionally resonant verses. On Brat Mail, Kash Doll sets herself apart from her competition, but also shows her brazen flexibility — and it's a message worth playing back.—C.W.
7. Flatbush Zombies, Vacation in Hell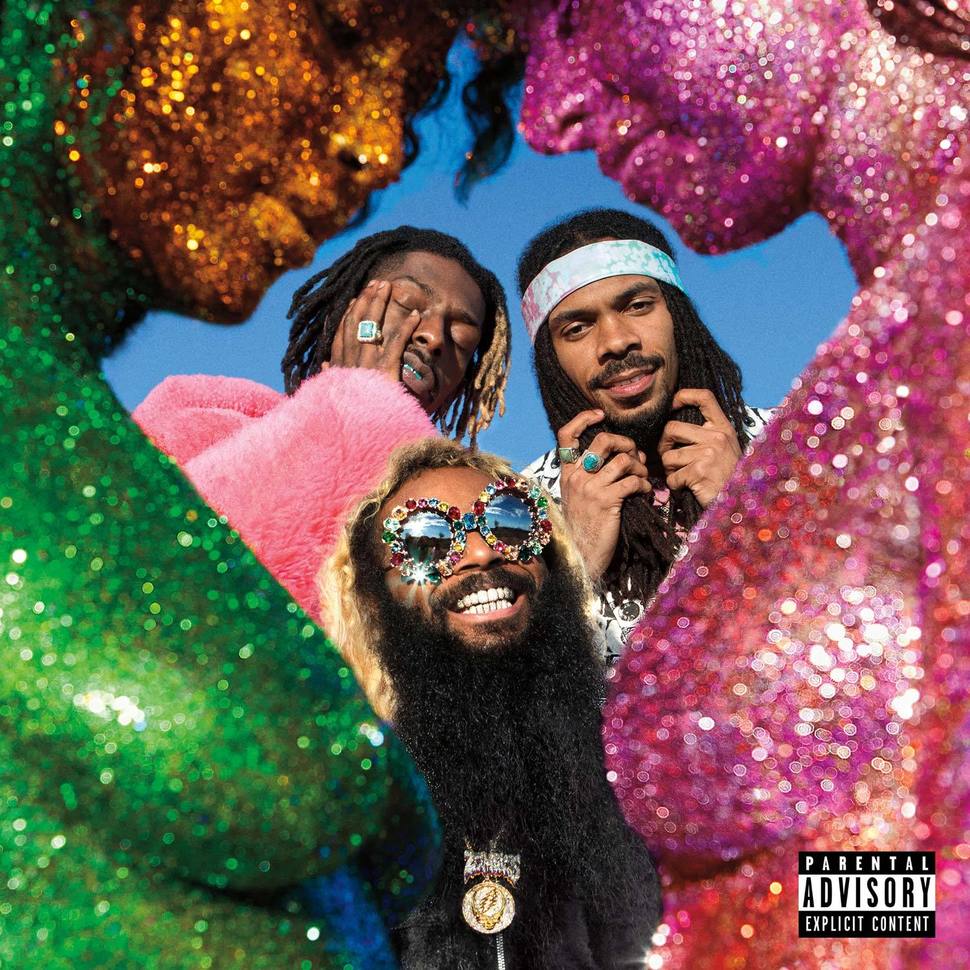 After years of grinding away in their isolated Brooklyn haunt of Flatbush, this Brooklyn trio is finally beginning to get their due. On Vacation In Hell, Flatbush Zombies turn grizzled rap flexes and hysterical choruses into bangers too undeniable to turn off, instead, turn it up and get accustomed to the Brooklyn way. Not only that, but a whole host of appearances from rising New York rappers like Joey Badass, ASAP Twelvy — and even Jadakiss prove the Zombies are turning heads in their own city, too. Hell may be hot, these verses are hotter.—C.W.
6. Saba, Care For Me
Equal parts moving eulogy for his fallen cousin and crew member John Walt and introspective review on his life so far, Care For Me is emotional without being emo, and reflective without drowning in nostalgia. Refusing to settle for simplicity, Saba layers his songs with both elaborate musicality and intricate, narrative lyricism, recounting coming-of-age tales of lost loves and first fights that feel both intimate and sprawling. It isn't rare that rap albums are so personal, but it is rare to find one that executes as well as Care For Me.—A.W.
5. J. Cole, KOD
I like what Cole does, and here he does it very, very well. While the expansion of his craft stopped short of true evolution or experimentation, this is Jermaine at his lyrical peak. Anyone accusing him of being boring these days has to contend with the earworm catchiness of "ATM," and while there's an undoubted air of stodginess to "1985," it's also one of the few records that takes a stab at guidance over disparagement of younger generation, Soundcloud-bred rappers like Lil Pump, and his flow on it is slicker than greased owl sh*t to boot. For better or worse, KOD is purist hip-hop at its finest.—A.W.
4. Nipsey Hussle, Victory Lap
Nipsey likened his Victory Lap album to a 14-track celebration of his evolution from independent maven to a signed entity ready to make noise on the charts. Nipsey may have upped the shipment, but he didn't change the product, giving us a collection of gritty bangers and aspirational anthems. That said, there were also big name collaborations such as Diddy on "Young N—-" and Kendrick Lamar on "Dedication."—A.G.
3. Kyle, Light Of Mine
Kyle's Light Of Mine is the kind of record that's proud in its nerdiness, a joyful celebration of being the awkward kid who likes standing out and grows comfortable in his own skin, despite not being considered "cool." Kyle doesn't f*ck your b*tch on tour — he doesn't even always get the girl. But win or lose, he's going to be the one smiling through all of life's "Ups And Downs" and Light Of Mine is the summation of that life philosophy, always looking for the silver lining with the verve and polish needed to find it.—A.W.
2. Cardi B, Invasion Of Privacy
In the face of a million naysayers, one Bronx beauty did the unthinkable — she released a major label rap debut so undeniable that, surely, even her haters perk up when "I Like It" comes on. Collaborations with a carefully-selected handful of peers like Chance The Rapper, Kehlani, SZA, and of course, her beloved Migos sometimes make this record feel more like a who's who in hip-hop than an official debut. No matter, she'll come through on her own for "Moneybag" and wipe away any memory of other rappers. Cardi B is finally king, only a fool would look away now.—C.W.
1. Pusha T, Daytona
After a nearly four-year gestation period that included three scrapped iterations and several kilos worth of speculation, Pusha finally distributed his "flawless" master work to the streets and it appears it was well worth the wait. Coming in at a lean seven tracks, there is no room for filler or fat, as Pusha cuts straight to the point with the precision of a razor blade lining up neat little rows of Columbia's finest.
The production is as consistent as Pusha's lyrical content, with Kanye West providing some of his most potent, focused beats in years. The combination is like water and baking soda, with the album's closer, "Infrared," — which sparked off one of the most viscious and exciting rap feuds of recent years — adding the final ingredient that makes this product a rock-solid head rush that will keep rap fiends coming back for more. And like the untouchable he is, Pusha will undoubtedly deliver.—A.W.