Sunday night's Grammy Awards ceremony was definitely one for the books. The majority of the production felt so perfectly orchestrated that the showrunners and performers all deserve a tip of the hat for creating another memorable event. By night's end though, the lists of winners showed there were notable winners and losers whose awards — or lack thereof — will create ripples that will be felt long after the 59th annual presentation of music's biggest evening. Maybe the Grammys have come a long way, but they still have a considerable amount of work left to be done when it comes to paying proper recognition to all artists instead of only a select few.
Adele trumping Beyonce for Album of the Year and the domino effect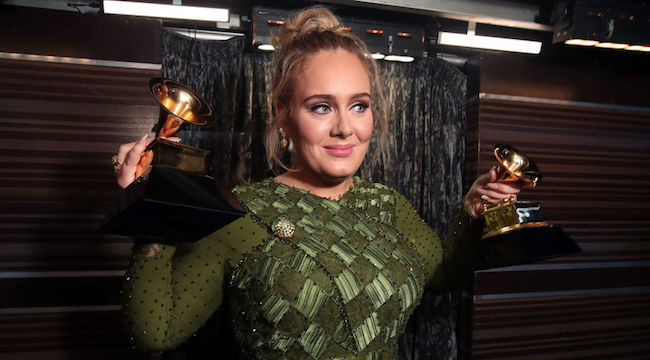 Let's give credit where it's due because Adele's 25 was a remarkable record and "Hello" was so ubiquitous it's hard to imagine anything besting the two in the night's biggest categories, Album of the Year and Record of the Year. She shouldn't have to apologize for her greatness or for the committee's decision to crown her for her work.
But if any one artist should have been able to snatch the trophies from Adele, Beyonce would've been the only one and she very well should have won. Lemonade was dynamic and empowering not just to women of color but all women. That isn't to say that men couldn't enjoy the the project too, because it was creative and well crafted, and anyone who enjoys music could find a way to relate to it on some level. It seems the only people who couldn't connect with it were the ones in the academy who cast the votes.
In a perfect world, Beyonce would've won Album of the Year and Rihanna would capture the Best Urban Contemporary Album, you know, so she at least takes home one damn award for Anti-, which may go down as one of her greatest bodies of work when her career is said and done. But, since Queen Bey got wedged into the Urban category, that made her winner by default and left Rihanna in the cold. Thank goodness she had her diamond-encrusted flask to keep her warm.
At the beginning of the night, Beyonce and Rihanna were up for 16 awards combined. They walked away with two, both of which belonged to Beyonce. Let that sink in.
Drake did the work of two people with "Hotline Bling"
To be completely honest, I don't know what the hell a Best Rap/Sung Performance is exactly, but every other song in the category included two artists… except "Hotline Bling." If every song there features a singer and a rapper, how the hell did Drake pull off the win by only singing? If anything, whoever was behind selecting the songs should've throw "Work," you know, the song that follows the singer-rapper patter, in here and that way they could've killed the proverbial two birds with one stone by servicing Drake and Rihanna with recognition for their year in music.
Chance The Anointed One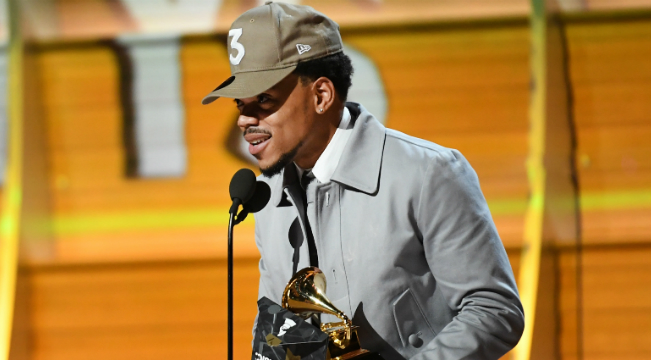 Chance The Rapper taking home Rap Album of the Year is an upset but it isn't at the same time. Chance winning Best New Artist and Best Rap Performance were semi-expected since his profile has grown tenfold with the release of Coloring Book. However, him taking home rap's top honor was definitely the work of a higher power and/or Larry Jackson-Apple. From day one, Chano campaigned just to have the project considered. Initially, he didn't say anything about winning. He just wanted to be included so "mixtape rappers" and any young artists looking to create the new rules would feel like they had a shot in hell for their project being recognized in the future.
But Chance won, defeating both Drake and Kanye West, who obviously are more dominant forces and had their own arguments for winning the award themselves. And when you really think about it, Coloring Book wasn't simply non-traditional in the sense that it was streaming-only. The album hasn't spawned any singles beyond "No Problems" because there really aren't any other songs that position themselves as singles. The mixtape was a cohesive body of work meant to be enjoyed as that.
Chance put a whole lot of God and gospel into the album, making it stand apart from his peers. Although, I don't want to give the Grammys too much credit because Kendrick Lamar, last year's winner, and Chance have both made it easy for the selection committee by creating strong projects with a level of substance. Still, in a self-centered rap world marching to beat of trap drums while partying, the Chicago kid with the 3 on his cap stayed rooted with his art centering it around his faith, his love for his community and his process of self-discovery as a young man and father. Those aren't the most popular topics for the masses, but they're often the ones we need to hear more often.
But let's go back to Beyonce real quick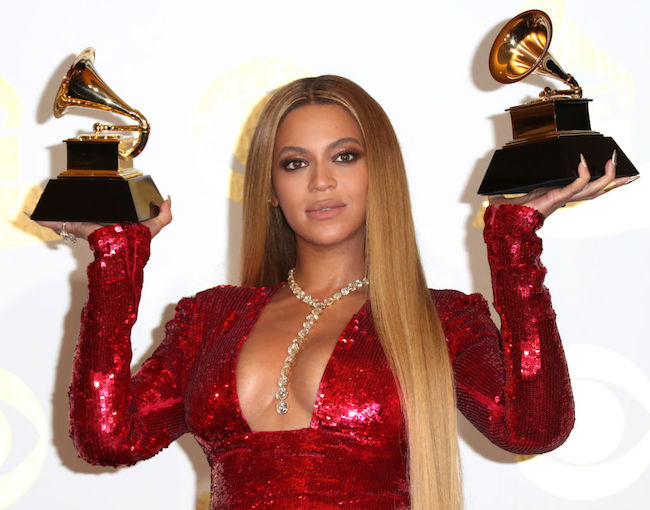 Beyonce has never won Album of the Year. Never ever.
She's been nominated three times but eventually lost every single year. I Am… Sasha Fierce lost to Taylor Swift's Fearless in 2010 and her self-titled fifth studio album lost Beck's Morning Phase in 2015. So this time, she came back with a visual album that packed so much punch that it could not be ignored. Yet, it was. Again.
As one of my colleagues noted in a conversation after the awards, Bey is from the time when the Grammys signaled great accomplishments so there's no doubt that she wants to win this particular award before all is said and done. We won't even begin to mention how much it had to sting that she took the stage while pregnant with twins and gave the world a performance that left everyone spellbound, once again proving just how talented she is not just as a singer but also as an all-around entertainer.
And the best the Grammys could muster was awards for Best Urban Contemporary Album and Best Music Video for "Formation." That's not bad, so much as it is shameful that a performer as mind-blowing as Bey is constantly overlooked in a category that's overlooked black artists for years. The last black artist to win the award was Herbie Hancock all the way back in 2008 for River, his jazz interpretation of Joni Mitchell classics. And the last black female artist to win the award was Lauryn Hill for her 1999 release, The Miseducation of Lauryn Hill.
With a track record like that, the odds were stacked against Queen Bey from the outset. But what type of world do we live in where Beyonce could be considered an underdog? And if she is an underdog, what does that mean for the rest of us who aren't nearly as talented, rich, powerful and influential as she is?