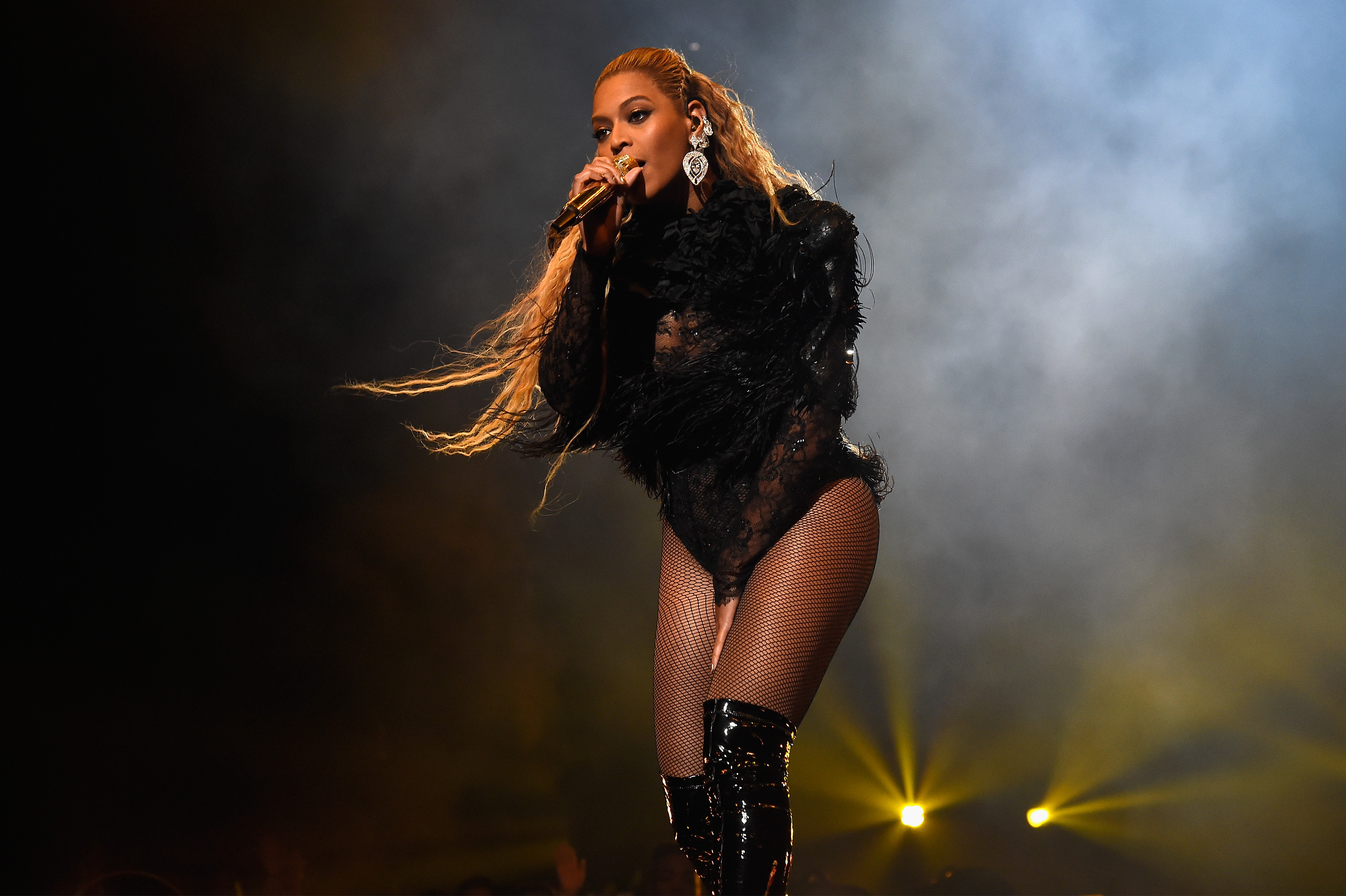 Since Beyonce's emergence in the music industry in 1990 as a member of Destiny's Child, her star power, charisma, and obviously her raw vocal talent were undeniable. The path to establishing herself as a living legend has been a steady, near effortless rise, with the distinct phases of Queen Bey's career consistently reestablishing her, as, well, American royalty.
Though many avid members of the Beyhive may have thought there's no way her role as a musical icon could grow following the climactic release of Beyonce in late 2013 — the album that launched a thousand surprise releases — her most recent album Lemonade refuted that notion in the most legendary way possible.
Of course, Beyonce infamously performed at the 2014 VMAs when she accepted her own Vanguard award. But Lemonade was too influential to leave off the VMAs stage. So when it was finally time for her to grace the stage last night, no one was surprised the Queen completely dominated — least of all Beyonce herself.
She literally burned that stage down
Her confidence radiated off her flawless face the moment she materialized on stage and didn't falter for a moment as she continued with a medley of the most illustrious songs from her newest, most revealing album.
There are butts… and then there is this
Quickly ditching her initial angelic ensemble in favor of a sexy black bodysuit — a look that has become synonymous with Beyonce herself — she confidently delighted the lucky audience with a more than generous view of her beautiful behind.
On her way to the VMAs stage or Red Lobster?
We report, you decide.
That time Beyonce attacked a camera at the VMAs
Don't try this at home, kids. No matter whose hair gets involved.
How can her legs move like that??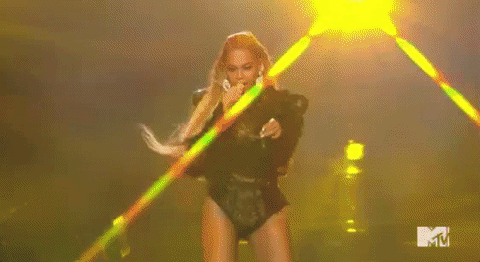 Intricate costuming and Cirque Du Soleil-caliber performance aesthetics combined with Bey's awe-inspiring voice — and ass to match — slaying the VMA stage for the 34-year-old icon seemed as natural as breathing.
Elle Woods would be proud of this bend and snap
Moving into dynamic choreo, which at this point has come to be expected from the Grammy Award winner, Beyonce did not disappoint as she bent and snapped amidst a proliferation of smoke and flashing lights.
Squad levels? Maximum strength
You wanna talk about getting in "Formation?" It looks like this.
The line that broke a thousand timelines…
What's that, did someone say "Becky???"
Good hair?
That hair right there looks pretty damn good to me.
We will put no other hair above her
Possibly, uh, the best hair in the world? How could you not be obsessed with this woman's gorgeous hair….
What's a Becky to a God?
Not sure who she is praying to since it seems pretty clear that this woman is God herself.
Always be gracious, the best revenge is your…
Honestly, I'm fine with this replacing the Birdman hand-rub.
No no, thank YOU Beyonce
Finally, the already iconic performance concluded with a barely sweating, still-glowing Beyonce blowing a gentle and smiling kiss to her adoring fans throwing in a humble "Thank you" to boot.
Key & Peele's reaction expresses our collective sentiment that this performance was a gift to planet Earth and all those who inhabit it
Again, thank you, Beyonce. And though no one is surprised, you once again, won the VMAs. #BowDown