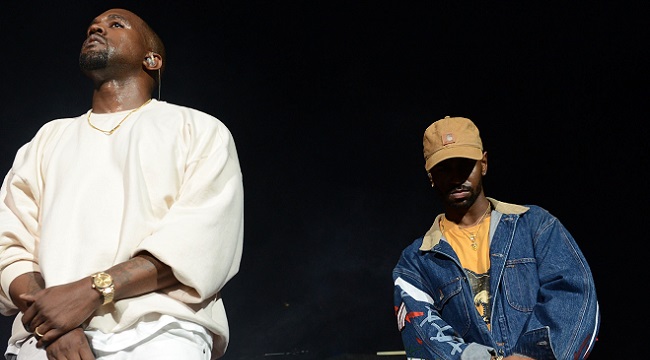 Big Sean is one of the biggest rappers in the world and most likely a high priority at GOOD Music/Def Jam – but there was a time where he was neither. On the Improper Etiquette podcast, former Def Jam exec Yvette Davila spoke on that late 2000s time period, letting the world know that a frustrated Sean had to be collected a couple times to be put on the right path.
Davila told the podcast that she believes Kanye and Big Sean have a big brother/little brother dynamic similar to Kanye and Jay-Z. That was a prescient observation based on the story that unfolded: Davila acknowledged that Sean was "shelved for a while" as a minor act under Kanye's umbrella, which understandably irked the I Decided MC. He aired his gripes on the radio, and even remixed Kanye's "Say You Will" with the following lyrics:
I'm so fresh I'm wondering 'why didn't I design clothes?'
This rap sh*t is something that you gotta be designed for
Meetings at the label saying they gon' make Sean blow
Turned the radio on and do I hear Sean? No
Man please do not gimmick me, put me on the shelf and not remember me
And treat me like a John Doe
I wish that I could drop my nuts in they tonsils
He also rhymed that he wished Kanye would jump off tour and do his project already. Kanye never responded publicly to the "Big Brother-esque" record, but Davila remembers having a meeting with Sean and telling him simply: "I'm a dream maker. But I will take your dream away if you don't respect the process." Similarly, she says then-Def Jam Exec Sean Pecas let him know that they weren't to blame for Kanye's perceived negligence.
To Sean's credit, Davila noted that he "turned completely around" from that moment. Consequence spoke on the period during a 2012 Breakfast Club interview, claiming that he was "the voice of reason" to Kanye who advocated for Sean not to get dropped. Who knows how true that is, but we're glad everything worked out the way it did for Sean.