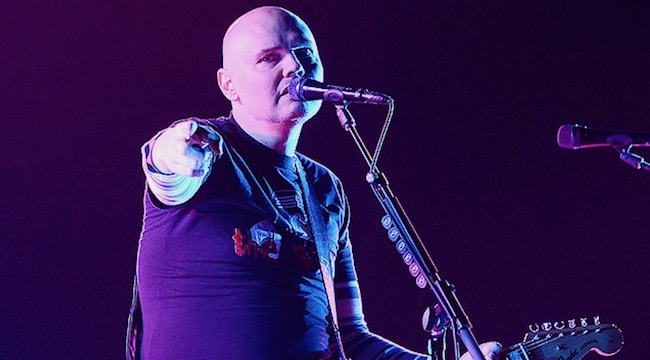 Sort of a good news, bad news situation for Smashing Pumpkins fans here. The good news is that next month, that group's found and main creative force Billy Corgan will finally unveil his long-awaited solo album produced by the zen master Rick Rubin. Titled Ogilala that release is set to drop on October 13. In a curious move, the singer/guitarist/wrestling-enthusiast is putting the album out under his full, legal name William Patrick Corgan.
To help get fans excited, Corgan also share the first single from the new record, a tender piano ballad titled 'Aeronaut.'
Of course, with a new solo album to promote and tour behind, that means that the brakes might also get pumped on a Smashing Pumpkins original lineup reunion. In a recent Facebook video, Corgan said, "Is the band reuniting? I don't know, but definitely making plans for next year, definitely making plans to tour next year under the name Smashing Pumpkins. Who will be on stage? We shall see." With its deep Chicago roots and that festival's proclivity for staging reunions, perhaps Riot Fest 2018 might be the impetus for such a long-awaited coming-togther. He's only got tour dates lined up until the end of this year, so who really knows.
In the meantime, you can check out the tracklist and cover art for Corgan's latest solo effort below.
1. "Mandarynne"
2. "Antietam"
3. "Amarinthe"
4. "Half-Life Of An Autodidact"
5. "The Long Goodbye"
6. "Aeronaut"
7. "The Spaniards"
8. "Processional"