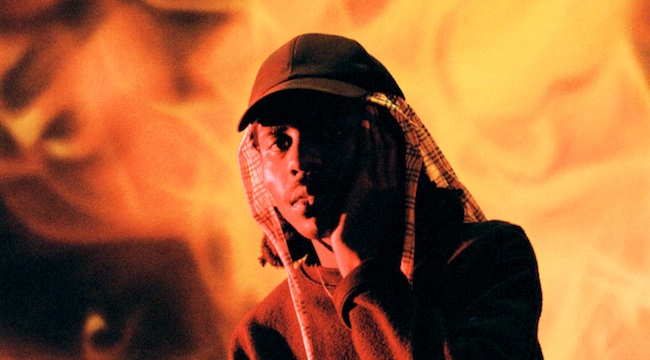 In February, Blood Orange (aka Dev Hynes) honored Black History Month with a pair of new songs, and on his just-announced new album, he will continue to sing about the Black experience: Negro Swan comes out on August 24 via Domino, and Hynes says it's about "my own and many types of black depression, an honest look at the corners of black existence, and the ongoing anxieties of queer/people of color."
https://www.instagram.com/p/BlZU0jJAMqM/
The 16-song album, which Hynes self-produced, doesn't have announced song titles yet… unless the tracks are actually titled "Track 1," "Track 2," and so on, as listed on the Domino website. Hynes did, however, share a brief teaser video for the album yesterday, which features some synth chords, soulful electric guitar, and his falsetto vocals.

Hynes's full statement on the record is as follows:
"My newest album is an exploration into my own and many types of black depression, an honest look at the corners of black existence, and the ongoing anxieties of queer/people of color. A reach back into childhood and modern traumas, and the things we do to get through it all. The underlying thread through each piece on the album is the idea of HOPE, and the lights we can try to turn on within ourselves with a hopefully positive outcome of helping others out of their darkness."
Check out the Negro Swan album art below. Blood Orange also announced some upcoming tour dates, so find those below as well.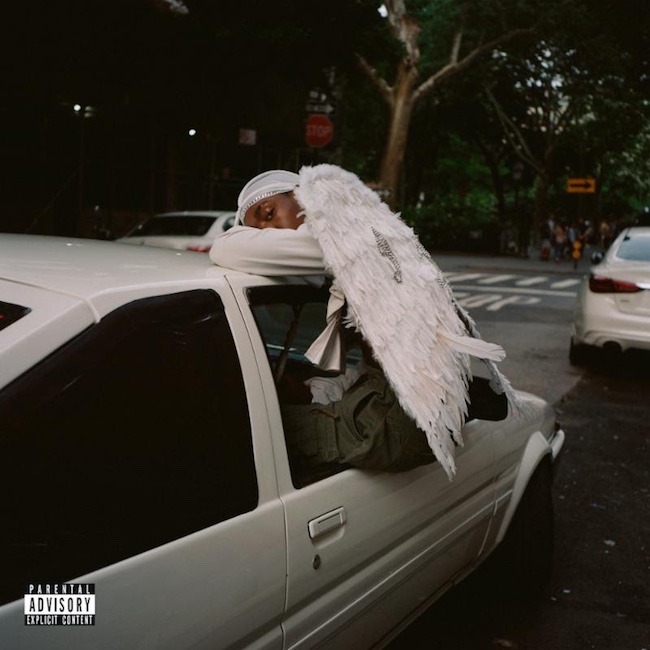 07/21 — Chicago, IL @ Union Park, Pitchfork Music Festival
08/05 — Montreal, QC @ Parc Jean-Drapeau, Osheaga Festival
09/14 — Vancouver, BC @ The Orpheum, Westward Music Festival
09/15 — Seattle, WA @ Moore Theatre
09/16 — Portland, OR @ Roseland
09/20 — Oakland, CA @ Fox Theatre
09/21 — Los Angeles, CA @ Greek Theatre
09/22 — Las Vegas, NV @ Downtown Las Vegas, Life is Beautiful Festival
09/26 — New York, NY @ Central Park Summerstage
09/27 — Philadelphia, PA @ The Fillmore
09/28 — Washington, DC @ Lincoln Theatre
10/01 — Toronto, ON @ Danforth Music Hall
10/02 — Toronto, ON @ Danforth Music Hall
10/06 — Austin, TX @ Zilker Park, Austin City Limits
10/13 — Austin, TX @ Zilker Park, Austin City Limits
10/29 — London, UK @ O2 Shepherd's Bush Empire
10/30 — Amsterdam, NL @ Melkweg Max
11/02 — Paris, FR @ Grande Halle de la Villette @ Pitchfork Music Festival Paris
11/03-04 — Turin, IT @ Lingotto Fiere, Club To Club Festival
11/06 — Berlin, DE @ Columbia Theater
11/08 — Copenhagen, DK @ The Grey Hall
11/07-10 — Reykjavík, Iceland @ Iceland Airwaves Festival
Negro Swan is out 8/24 via Domino. Pre-order it here.