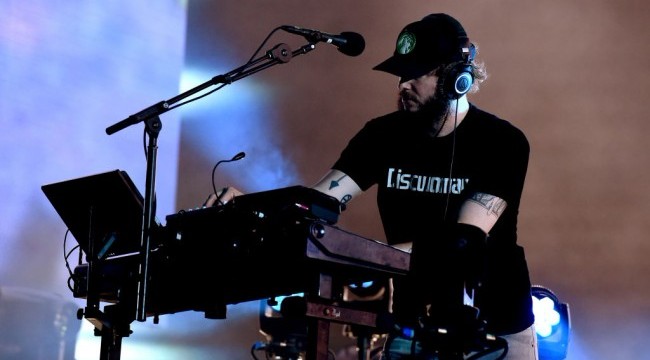 With the rise of the #MeToo movement over the last year or so, a greater spotlight than every is being shone on abusive forces in a wide-range of different industries. The music world hasn't escaped the larger chorus of victims speaking out against longtime accusers, but there's still a lot of work left to be done to change the culture that allows sexual assault to take place in this industry.
Tonight, at the Santa Barbara Bow in Southern California, Bon Iver is hosting a special one-off Standing Together To End Sexual Assault concert to help shed more light on this issue and hopefully irradiate it once and for all. Along with Bon Iver, attendees will also get to see Perfume Genius in the opening slot.
Justin Vernon hasn't made too many live appearances in 2018. Of course he headlined the annual Eaux Claires along with Bryce Dessner in their new duo Big Red Machine, and played a scattershot of performances under the Bon Iver nom de guerre at several festivals around the US, as well as a celebratory one-off show in Milwaukee, Wisconsin back in February where he celebrated the 10 year anniversary of his album For Emma, Forever Ago. For SoCal fans who missed out on his sold out performance at the Hollywood Bowl the other night, this gig in Santa Barbara is the perfect make-up date for a truly great cause.