Welcome back to Uncharted, an Uproxx original series highlighting the best artists you haven't heard of, yet. With the support of our friends at Honda, we are following some of the best emerging talent as they follow their dreams and make great music.
Music is filled with stories of people who go tragically unheralded. Vocalists, producers and musicians in the background create some of the greatest songs of your lifetime, and you wouldn't even know them if they walked right past you. Those kinds of shadows can be hard to escape, especially when the shadow you inhabit is projected from earth-conquering pop star Beyoncé. But some people thrive in that darkness.
This is the case for the incredibly meticulous and talented BOOTS. After years of using that darkness as cover to continue to craft who he really wanted to be, it's the previously cloak and dagger artist's time.
"Darkness is always playful," says BOOTS drummer Deantoni Parks. "People assume darkness is just the devil or whatever silly stuff like that. It's actually a safe place, a place that evens out everything. It's the only fair place there is. It's a cool haven that you can exist in. It doesn't have to be something negative… I think it brings out the best in people."
And it's a space that BOOTS (real name: Jordan Asher) knows well, in more ways than one. While most of his 2013 was spent exploring these soundscapes for production on Beyoncé's now world-famous self-titled album, the time before that big break was incredibly difficult. The young Miami musician was struggling for years as a homeless high school dropout, living out of cars and on couches, and showering in gyms to get by. But Asher kept working on his music, as a producer and in his band, Blonds, and this hard work would finally pay off as he would nab a deal with RocNation in 2013.
Ironically enough, as all of that effort and his work on Beyoncé's album increased his profile, last year was spent trying to save some semblance of anonymity despite countless essays and pieces written about him, trying to discover who he was. In fact, he wouldn't even give his full name in interviews. But that was the past; his 2015 has been defined by dragging what's in the shadows out into the light.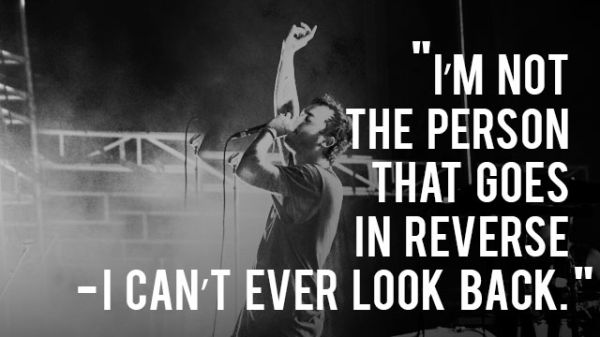 Earlier this year, he starred in his first short film Motorcycle Jesus, self-scored of course, and co-produced all of FKA Twigs' critically acclaimed M3LL155X EP. BOOTS then linked up with Deantoni Parks – the two were fans of each other's work without really knowing who each other was personally – for an ambitious stage show, gearing up for the long-awaited release of his first full-length studio album, AQUARIA, in mid-November.
"I'm not a person that goes in reverse – I can't ever look back," BOOTS says. "When I was a kid, I used to dream about growing up and moving forward. And I still have that same dream. It's always the same dream. I was never a person that when I was a certain age I said, God I wish I could be this age forever, or God I wish I could stay here. I always think about the next thing."
Now, the "next thing" is continuing to strip away at that anonymity by touring and taking his art directly to people. Their reactions stir something in him.
"Some people, I can see it just kinda go right over their heads," BOOTS explains. "But for other people, it's a religious thing happening where it's really real. Like you can see certain things change in some people. I remember I had experiences like that when I was a kid. And it's inspiring, because there's days when you wake up and you don't know if you're doing the right thing. You don't know if you're making the right choices or making the right moves. Or sometimes, it's a show that's not very good, you kinda get down on yourself. And then you see people in the crowd the next day who are transforming in front of you, with you. The music you're playing for them, it makes you remember why you're doing it."
That sort of reward, however, doesn't come without its price. BOOTS is a tireless perfectionist, and when it comes to putting together any project, his vision has to be just right. "I only wanna work with other artists," BOOTS says. "I only wanna work with people who are more creative than me at their craft. And I feel that I've found that with this group of people."
AQUARIA is an ambitious and grand effort with great range. Even if you didn't know BOOTS' story of struggle and perseverance, it's something that sounds years in the making. With that past and the future potentially holding something big, you'd think there would be at least a hint of fear.
"I'm only terrified of not being present and living right now while it's here," he says. "I'm not scared of sh*t."