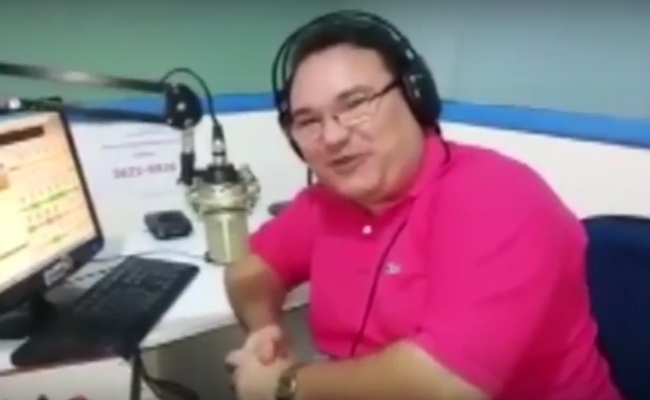 When you're a pop music DJ, your life really shouldn't be in peril, but sadly that was the case for Brazilian radio host Gleydson Carvalho. Earlier this week, the DJ was shot and killed while he was live on air. According to MSN, while broadcasting his show last Thursday on Radio Liberdade FM in Camocim, two gunmen busted into Carvalho's studio and opened fire on the lunchtime host, shooting him five times.
Carvalho, while a music DJ, would also be open about government corruption on the air. He had received death threats at his station before, and according to Human Rights Watch, he is the fourth journalist to be killed in Brazil this year.
Two men have been arrested in connection with the assassination, but have yet to be charged. A friend of Carvalho, Autran Santos, told MSN:
"He [Carvalho] spoke to me constantly about the threats but said he wasn't afraid.

"The most serious threats he received were to do with politics. He said he had enemies because of the accusations he made."
While a death like Gleydson Carvalho's is incredibly frightening, he was unafraid and was still willing to speak his mind about the corruption around him. Hopefully, his family and friends can find some peace.
(via MSN)