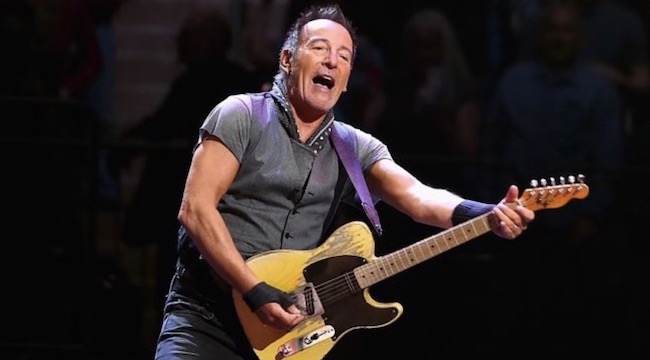 Over the past five decades, Bruce Springsteen has solidified his reputation as one of the pre-eminent live performers on planet earth. His sweat-drenched, 70,000-seat stadium rock marathons are the stuff of legend. Last year however, "The Boss" decided to spurn the world's biggest football and soccer stadiums in exchange for something a little cozier, debuting his Springsteen On Broadway show, during which he essentially tells the story of his life with several different musical interludes thrown in, earning critical plaudits from nearly every major publication out there.
Tickets were scooped up by Springsteen-acolytes at a near-Hamilton fervor, selling out almost the minute they went on sale. For those who've missed out thus far, Bruce has decided to give you another chance to catch this truly unique, one-man-show/concert hybrid, announcing today that he's decided to extend the run once again to the end of this year to December.
As our own Steven Hyden put it in his review of the gig back in October, "Bruce Springsteen has described his new Broadway show as a 'third entity,' a hybrid of songs and storytelling that's neither a straightforward musical performance nor a conventional one-man show." Adding, "Whatever you call it, Springsteen On Broadway is one of the best shows I've ever seen."
Tickets for the new dates will go on sale Wednesday March 28th at 11 AM EST through the Ticketmaster Verified Fan program.