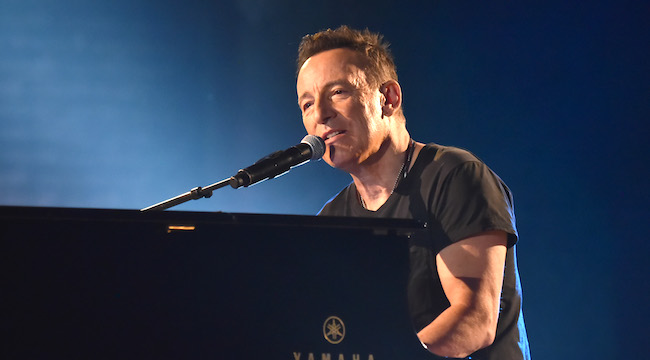 Even though he's decades into his storied career now, 2018 has been a big year for legendary rocker Bruce Springsteen. Next weekend, he will give the final performance of his Tony Award-winning show Springsteen On Broadway, and after that, the show will be released as a Netflix special, and there will also be a soundtrack album. This sort of show is a new venture for the 69-year-old musician, and while he thrived in the role, next year, he plans to get back to doing what he does best: Making new music and touring behind it.
In an interview with The Sunday Times, Springsteen said he would be getting "back to [his] day job" in 2019, with plans to tour with the E Street Band and release a new album. He said of the record, "For lack of a better word, it's a singer-songwriter album — more of a solo record."
A new Springsteen album in 2019 would be his first in five years and the follow-up to his 2014 effort High Hopes. Even though he's getting up there in age, Springsteen has proven himself capable of creating hit records in recent years: Every album of his since 2002's The Rising has reached the top spot of the Billboard 200 chart (except for 2006's We Shall Overcome: The Seeger Sessions, which peaked at a still-respectable No. 3).